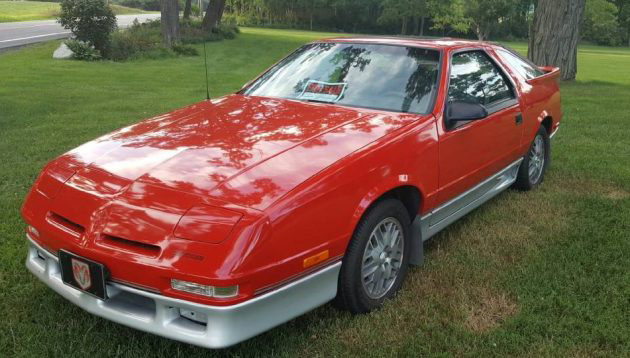 Although its sharp exterior and famous namesake may have prompted collectors to think the Dodge Daytona of the late 80s was destined to be a collectible, reality and pricing guides say otherwise. This didn't stop one collector from keeping his Daytona in low-mileage, preserved condition, as this example here on craigslist has only 2,000 miles on the clock from new, with a fresh battery and oil the only alterations from the factory.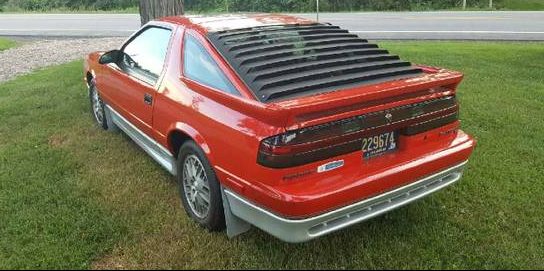 Although pictures and information are scarce, this is the upper-market ES model with the desirable 5-speed manual transmission. Although a far cry from the model from which it took its name, the Daytona of the late 80s was still a sharp looker, especially with the contrasting ground effects found on ES trims like this one. Although it doesn't have the performance or rarity of the Shelby-tuned models, this is the next best option from an equipment standpoint.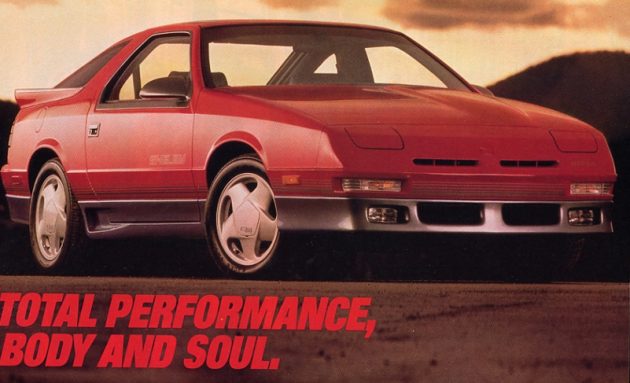 If this low-mileage example was a Shelby like the one in this advertisement, we might be a tad more enthusiastic about the find. As-is, this is simply a nice survivor of a car that was never a show-stopper. While the seller is correct that this is effectively an as-new Daytona, his asking price of $12,500 is well above what the cleanest of Daytonas will trade for. While there certainly can't be many left, even the high-spec ES model is still a few years away from achieving collector status, in my opinion.