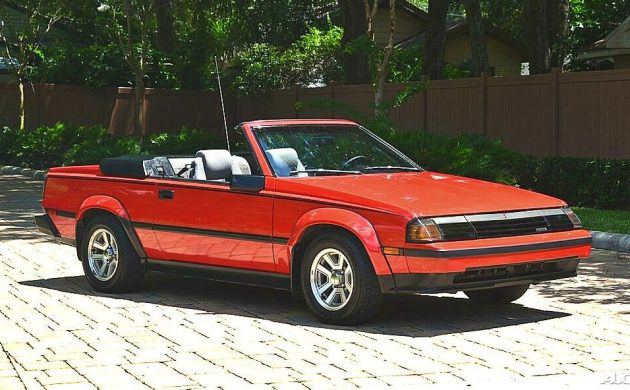 In the late 1980s my uncle had a 2nd generation Supra, so those and their 3rd generation Celica siblings have long been on my radar. If they haven't been on yours, maybe this one will get them there. This 1985 Toyota Celica GT-S convertible was sent in by a Barn Finds reader who found it here on eBay in Lakeland, Florida. After 13 bids the high bid is currently $7,200, but the reserve has not been met.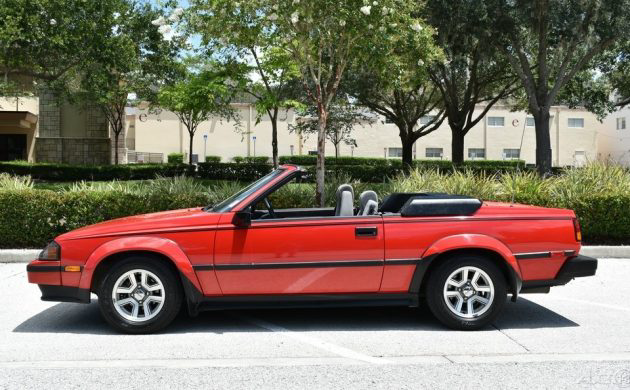 It's understandable if you've forgotten or didn't even know there was a 3rd generation Celica convertible. There were only 200 built for 1984 and just an additional 4,498 for the 1985 model year. Toyota was not tooled to build them on their own, so the bodies were reinforced at the factory in Japan before they were sent to ASC in California to undergo the conversion process to a convertible. They were offered for a base price of $17,669 while the GT-S coupe started at $11,199. That is a huge bump, but with the amount of work that went into the conversion – said to be a 27-stage process – I'm, at least, surprised there was only a $6,470 premium.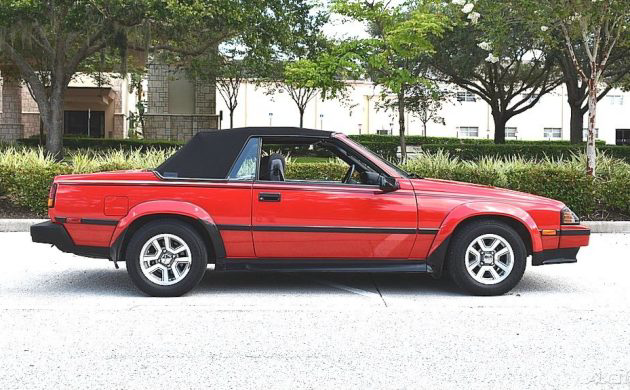 I can't find any breakdown of production numbers by color, but red on grey, in my experience, appears to be the leader of the pack. This one has traveled less than 70k miles since new and looks to have been very well cared for in that time. The red paint is bright, the top looks excellent, the wheels are clean, and aside from the top of the rear bumper, the black trim looks very good. Unlike some convertibles that started life as a coupe, this one looks equally as sharp with the top up.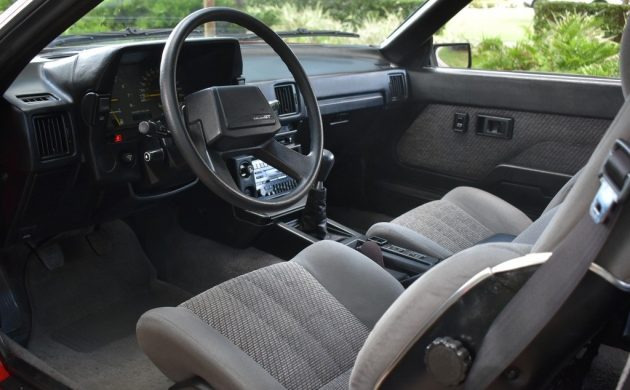 The interior also looks very well cared for. It shows like it's recently received a detail, but all fabric looks clean and wear-free and all plastic is clean and crack/fade-free. The original radio is even still in place. It appears there's no work to do in here.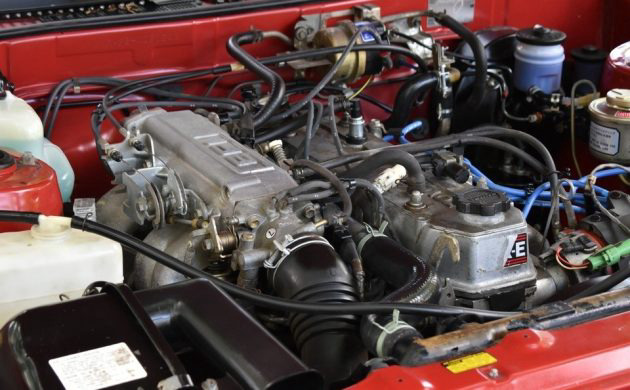 Under the hood is the standard-issue 2.4L 22R-E 4-cylinder which is paired with a console shifted 5-speed manual transmission. That 22R-E sticker is torn off the front of the valve cover and there's some surface rust on the top of the radiator, but, as the rest of the car, things have held up quite well here.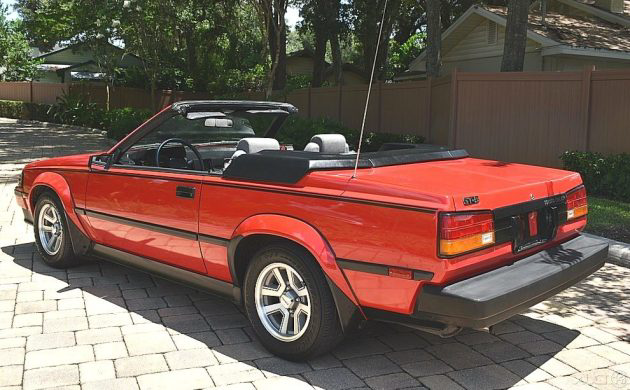 As mentioned, I've long been a fan of these cars. I was even on the hunt for a decent example about a year ago before shifting focus elsewhere. "Underappreciated" tends to be overused, but it might actually apply here. So, if these weren't on your radar before, are they now?