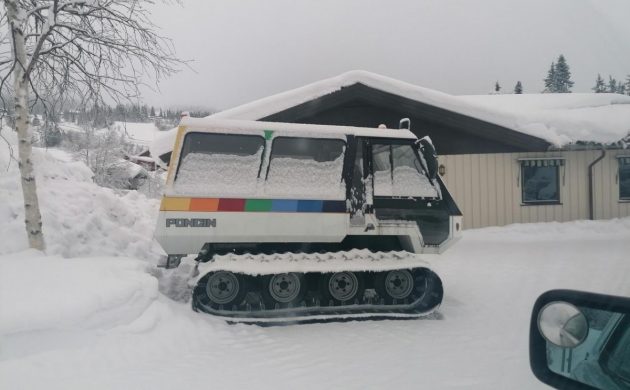 We get fairly used to seeing long-forgotten vehicles of every kind hidden away in barns, forgotten garages – even the occasional cow pasture. But finds like this one on a remote mountain in Norway remind us that barn finds can live anywhere, and that any number of circumstances can cause vehicles to emerge decades later virtually unused. This Poncin VP-800 "mini bus" looks like the sort of vehicle you'd see ferrying guests around a ski resort, and while that very well may have been the reason a previous owner purchased this snow machine, it ended up being hardly used and is now listed here on Finn.no with just 120 hours on the clock.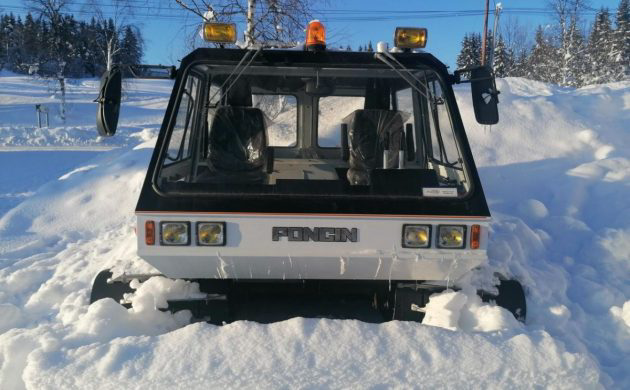 When I see finds like these, it opens up an entire dimension of other possible avenues for finding hardly-used vehicles. Think about every town where it snows reliably for half the year – more than likely, there's a ski lodge and mountain somewhere nearby. Most of them all have a few ATVs, pickup trucks, and other service vehicles that are only used half the year, and for short-distance driving at that. You start to realize that for some smaller outfits, replacing a vehicle every year isn't feasible, so rigs like this take up long-term residence seeing only occasional use. The Poncin is a French ATV, and the original designer evidently had a diverse product line featuring six- and eight-wheelers, as well as pickup trucks.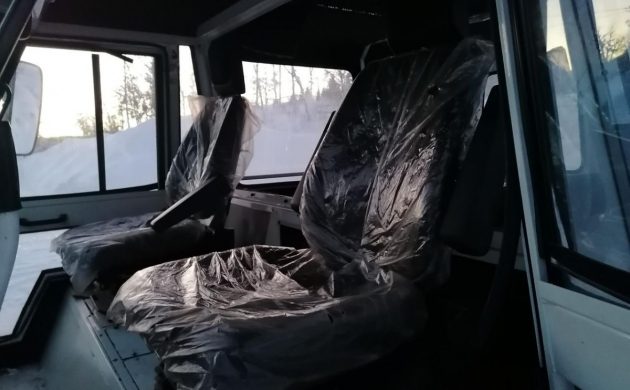 When you say the plastic is still on the seats of your barn find, most enthusiasts automatically think of the most romantic discoveries, like a Jaguar E-Type or Mercedes Pagoda. Or even a pristine Cadillac Eldorado. But a snow machine with tank tracks? That's unheard of. I'm more curious why someone kept the plastic on the seats in the first place. But what's interesting is that of the few videos I could find of these French-built rigs, they all seem to be used as wintertime pleasure crafts. The owners seem to drive them with a fairly high degree of aggression through the snow, popping what looks like a solid handbrake turn at every opportunity. Poncins were, seemingly, built for fun at the beach or on the slopes, so it wouldn't surprise me if they were marketed as a six-wheeled plaything for the wealthy.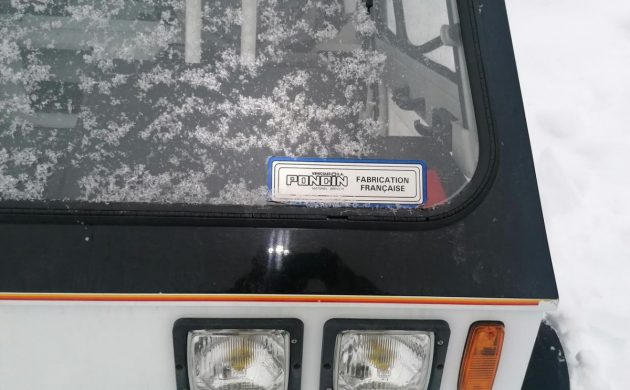 Engines typically came from other French makes like Citroen and Renault, so there's a chance parts sourcing isn't all that difficult despite having never seen one of these before. The seller claims this model comes with a Peugeot-sourced diesel engine, which can be a long-lived mill if treated right. The cosmetic details seem to reinforce the low mileage claims, with manufacturer stickers like this one in the windshield showing virtually no signs of wear from the windshield wiper passing back and forth or prolonged sun exposure. The asking price is 80,000 KR, which works out to just under $10,000 US – and seems like an absolute bargain for such a rad personal snow machine.