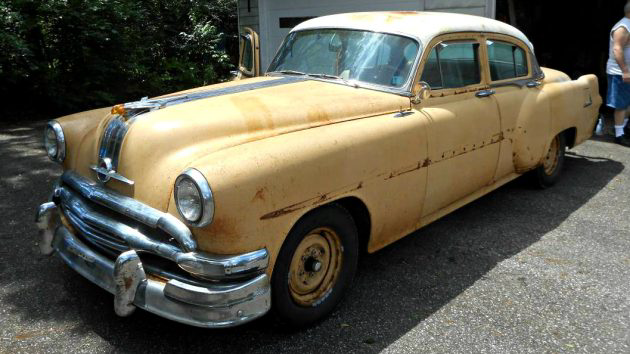 Perhaps worthy of a good kiss, this 1954 Pontiac Star Chief is described as a "sleeping beauty" by the seller. Apparently tucked away for many years, this Pontiac is a solid condition driver with a lot of recent maintenance. With fine styling and factory tinted windows this Star Chief survivor is offered for $5,175. Check it out here on craigslist out of Independence Ohio.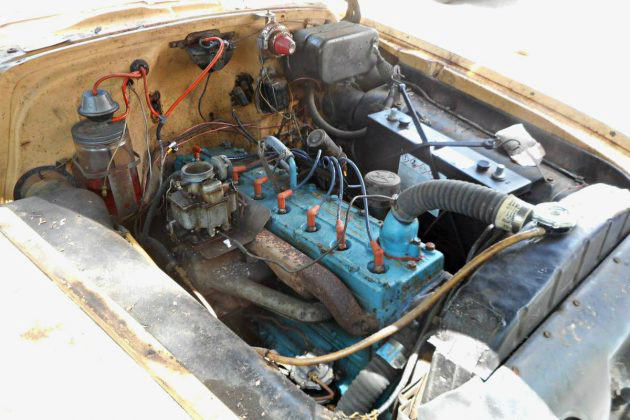 Wearing a fair amount of paint the straight 8 engine has received a fair amount of maintenance. A new 6 volt battery has been installed, as well as fresh tires, and shocks.  Also the radiator, starter, generator, and brakes have been rebuilt. Although missing in the photos, hopefully the seller has the factory air cleaner. The seller says the engine purrs, and I would assume the automatic transmission to be in solid operating order as well. There is little in the way of corrosion in the engine bay, and there is still a lot of what appears to be the factory yellow.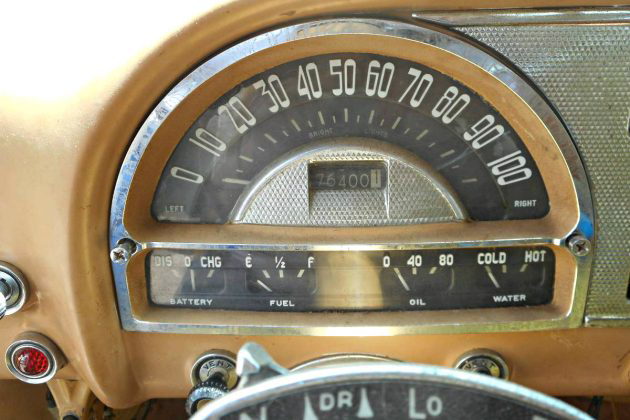 Although the odometer reflects 76,400 miles, the seller is unable to verify if the mileage is actual. Also there aren't a lot of photos of the interior, but from what can be seen, it seems to be in fair condition. Plastic slip covers have been fitted to the seats, but the seats apparently still have some wear and ripping present according to the seller.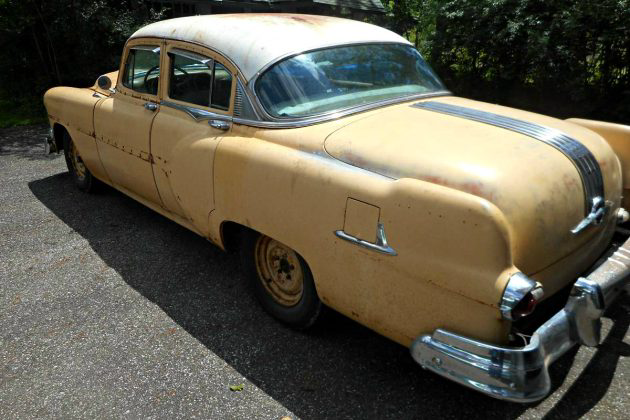 Wearing a custard yellow type of color, this American sedan appears rather solid with no major rust concerns visible. You will notice that most of the stainless trim has been removed, where the seller claims to have most, if not all of it with the car. A good buff and installing the trim would really breathe some life into the appearance of this Pontiac. One thing that is wonderful to see is the Indian face hood ornament. These ornaments often succumb to UV exposure suffering from cloudiness, or cracking. Thankfully this Indian looks to be in very reasonable condition really adding to the overall appearance of this sleeping beauty. Ready to roll with a great classic appearance, would you kiss this sleeping beauty?