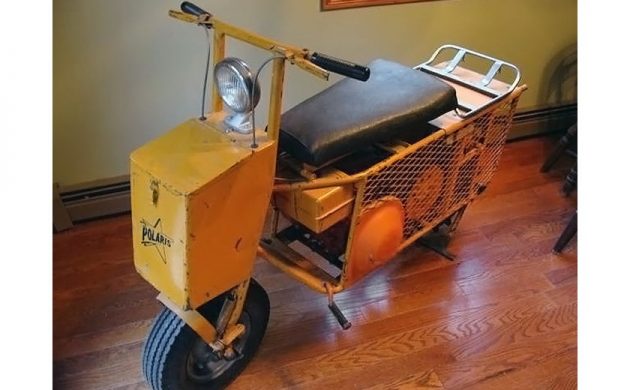 Those of us who grew up in the 1960s and 70s and lived in an area that had snow for half of every year know the name Polaris from their famous snowmobiles. The 60s and 70s was the golden era for snowmobile production in the US and Canada and there were literally hundreds of manufacturers and makes. This 1965 Polaris Trail Tractor was a way for the company to keep sales going when the snow stopped and it can be found here on craigslist in Goffstown, New Hampshire. The seller is asking $3,600 for this rare ride.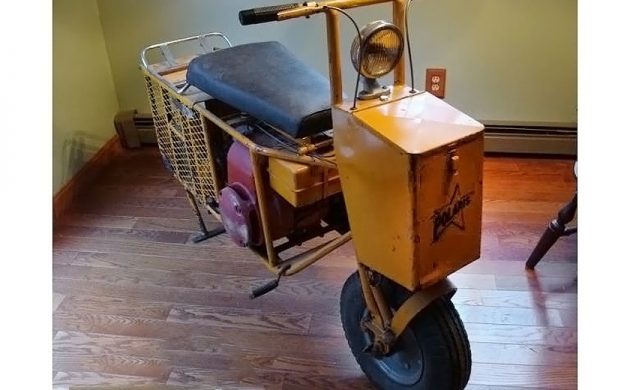 Polaris today is more diversified of a company than it was in the 1950s and '60s, making more than just snowmobiles. But, even back in the 1960s both Polaris and Arctic Cat experimented with making two-wheelers. Arctic Cat made fantastic minibikes that are highly collectible today. They also made the holy grail, for me at least: the Cub 2-wheel-drive motorbike. David Frank wrote about one almost exactly three years ago here on Barn Finds. I was the high bidder on that one at somewhere just over $2,500 until literally the last 5 seconds when someone else threw down a bid $50 over mine and I tried to up my bid but it was too late, it's haunted me ever since. Those Cubs never come up for sale, unfortunately. I have seen a few Trail Tractors being sold online over the last two or three years and this one has been for sale in the past – I distinctly remember it, being the fanatic that I am. Some had a front spring torsion suspension such as this later model and some were rigid forks. It depends on the year from what I know about them.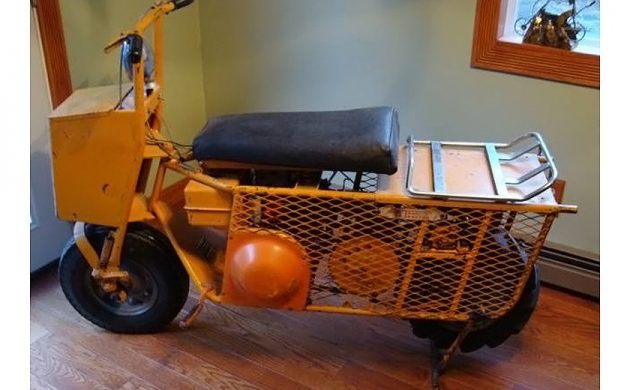 There is a lot of conflicting information on the production period for the Trail Tractor. Some reports say that they were only made in 1962 and that only two examples were made! Clearly, that isn't the case as I have seen VINs listing 1965 which is what the seller lists this one as, although the photos of the VIN tag are too blurry to make it out. The consensus is that somewhere between 1962 and 1965 around 200 of them were made. The side view above really makes the Trail Tractor look like a Tote Gote, undoubtedly where Polaris got its inspiration from. Neither the Tote Gote nor the Trail Tractor were two-wheel-drive like the Arctic Cat Cub was yet they seem to bring somewhat similar money. So, if you have a Cub for sale… (shameless plug)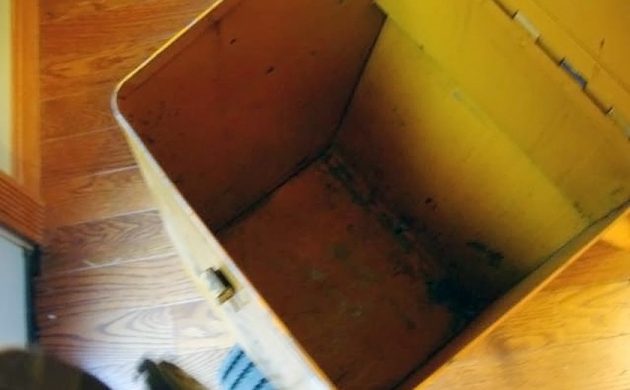 There are no interior photos… ha, sorry, just kidding. Technically, I guess the "luggage compartment and rifle carrier" is an interior and it looks a little crusty in there. This rig was made to be a trail bike with enough power for hunters to haul a deer or other game out of the woods. The Trail Tractor will reportedly pull 1/3 of a ton through the brush. Just make sure that your shotguns aren't loaded with the barrels sticking out of that carrier aimed right by your head as you're bouncing down a bumpy trail, yowsa.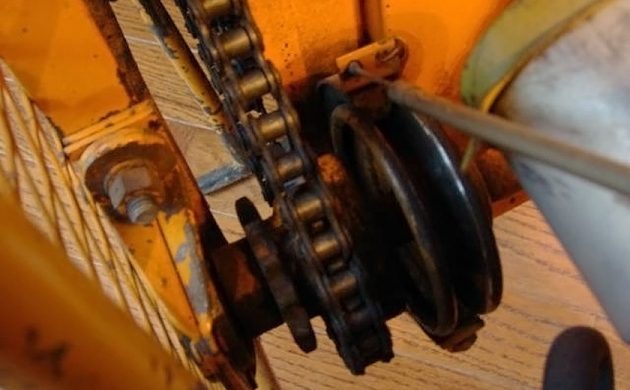 There is an adjustable sprocket for two-speed use ranging from 15 to around 30 mph. If you haven't gone 30 mph on a scooter or minibike I can tell you that it really feels like you're movin'. This example has the optional head and tail light which means that it has a little 12-volt alternator. Lights are good. Fire bad. (old SNL Phil Hartman skit, sorry) The seller "bought this from an old Polaris dealer who had it in his dealerships mini-museum for a lot of years." They say that it's "100% original including the paint, tires, and belt."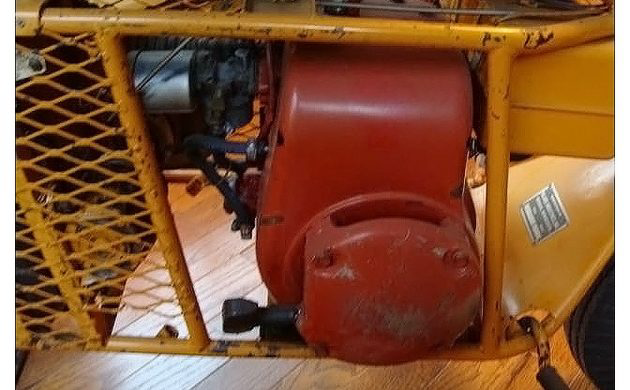 The engine is supposed to be red, or at least period literature shows red engines but then again some show body-colored engines. In those days, companies would almost change things depending on what they had in stock or if it was the end of a production run. Most literature shows either a 6-hp Lausen engine or a 3.5-hp Lausen or Tecumseh, depending on the year. This one has "been in the house for 6-8 years but it ran great before and I'll run it for any serious buyer. Everything works including the light." I almost bought a nice 1962 Trail Tractor about a year ago but $2,500 + cross country shipping was more than I could justify, already being filled to the gills with small, motorized two-wheelers that I rarely use. I would still like to have one someday. Have any of you heard of the Polaris Trail Tractor?
Have something to sell? List it here on Barn Finds!