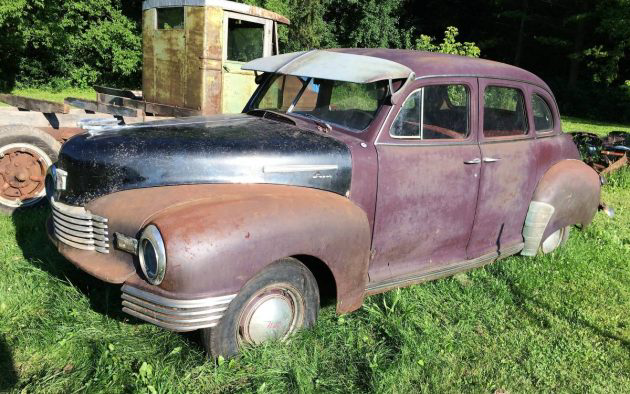 After spending 30+ years in a barn being pretty well protected from the element, this beautiful 1948 Nash 600 is ready to be resurrected.  Offered here on craigslist near Genesee Depot, Wisconsin for $1,500, this Nash is a solid and mostly complete foundation for a full restoration or rat-rod build.  Personally I think a 69 year old car that has managed to stay rot free (as the seller describes it) should be restored to roadworthy condition and driven regularly, but all that is up to the new owner!
Per the seller's description, there is no rot to be seen nor does there appear to be any trim, lights, or glass missing or damaged.  There is evidence of a decades-old fender bender that effectively destroyed the rear bumper, but does not seem to have damaged the rear fender.  Even if there is body damage that cannot be seen in the pictures, this Nash includes extra fenders, bumpers, grill and miscellaneous trim pieces along with the service manual to outline to assist you with making any necessary repairs.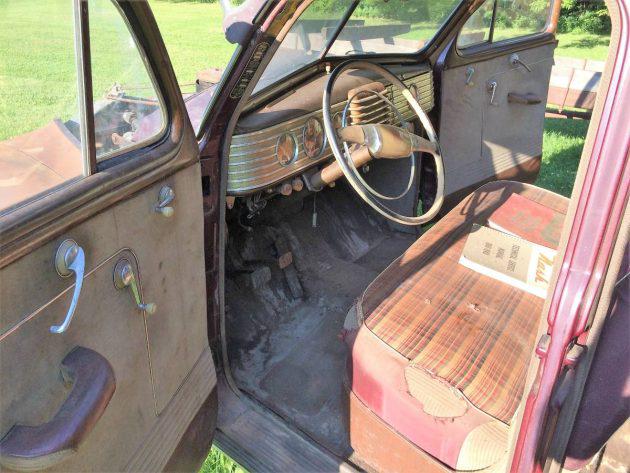 Even the stylish interior of this Nash has held up well.  It is hard to tell just from a picture, but it almost seems as if the plaid inserts of the seats might be able to be saved and reused.  You can also see the original Nash service manuals laying on the front seat that the seller includes with the car.  From this angle you can see how solid and rot free the floors, rockers and door jambs are.  The elegant dash and steering wheel have stood the test of time and still shine in the sunlight.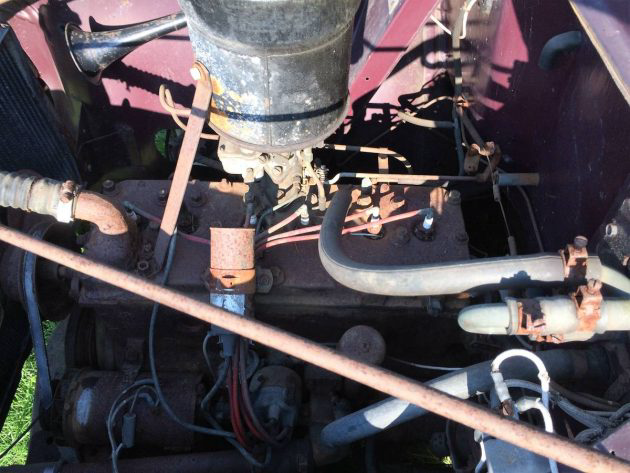 This 600 Sedan is equipped with Nash's 172 cubic inch flathead inline six that is said to be complete and turns over freely.  Combined with the low weight of the Nash unitized body and frame construction, this thrifty little engine was said to achieve upwards of 25 miles per gallon.  If this particular example is backed up by the three speed plus overdrive transmission, fuel economy in the mid-20s should be more than feasible.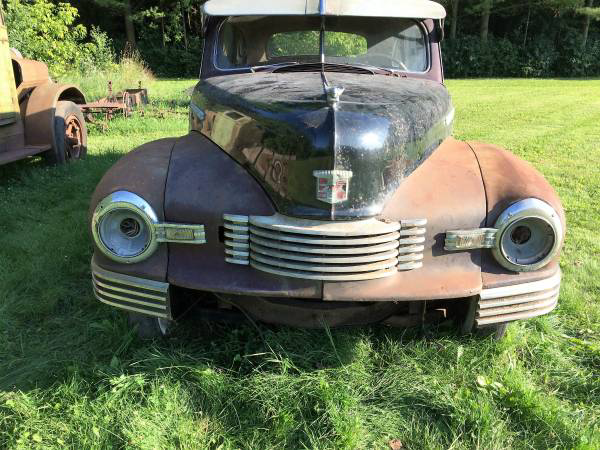 I know what I would do if this Nash wound up in my garage–it would receive whatever mechanical refurbishment necessary to be reliable, and a simple driver quality paint job in the original maroon color then get driven.  However, there are many possibilities with this car. What would you do with it?