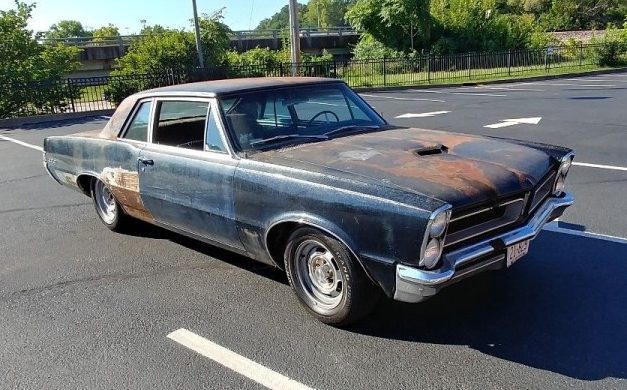 This 1965 Pontiac GTO was owned by the one family from new until it was recently purchased by the current owner. He has decided to part with this project car, and you will find it listed for sale here on eBay. Located in Saint Louis, Missouri, it is offered for sale with a clear title. At the time of writing, bidding has reached $8,001.99.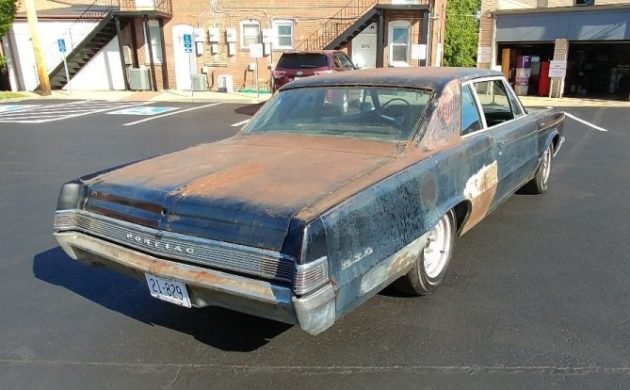 The GTO is a strikingly attractive car, and this one has a lot of potential. Unfortunately, there is also a fair amount of work required to revive this beauty. All of the external trim and chrome appears to be present. Also present is some rust that will need to be addressed. There is a fair helping of surface corrosion to be dealt with. There is also rust present in the trunk floor, around the rear window and the lower driver's quarter panel. However, all of this should be able to be addressed.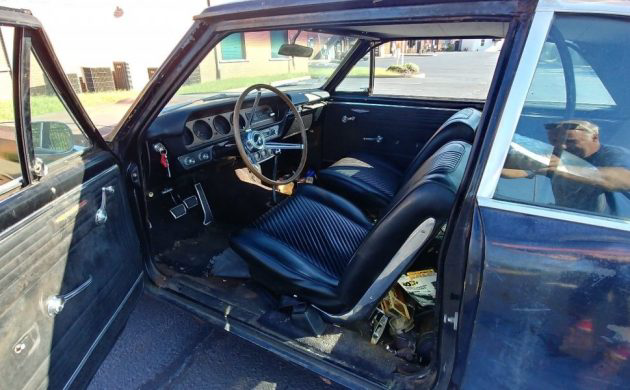 The interior of the GTO is in good condition. The carpet is definitely headed for the rubbish skip, but the seats look quite good, as do the door trims. New carpet and a thorough clean will do it the world of good. There are a couple of small parts that need replacing such as arm-rests, but generally, it appears to be okay.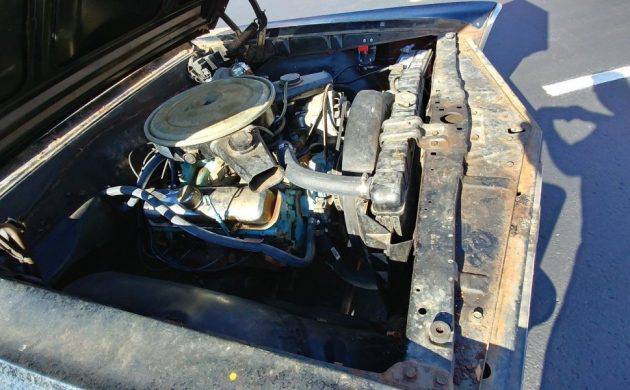 The original 383ci engine is long gone after it broke a rod. In its place is a 400ci service engine from Pontiac. This has been fitted with 670 heads and ram-air exhaust manifolds, but the seller is also including the original heads and manifolds. The GTO has been the subject of a fair amount of mechanical refurbishment in recent times. It has had the brakes completely overhauled (new master cylinder, wheel cylinders, rear shoes, and hoses). The front brakes are now discs from a '67 Firebird that also sport rebuilt calipers. The car also has a new starter, new gas tank, cooling hoses, front shocks, 15 X 7 Rally wheels with center caps and trim rings and new tires.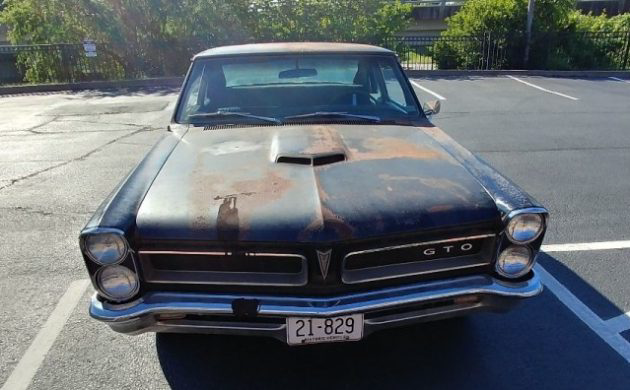 There is some work to do on this GTO, but the bones of the car appear to be solid enough to warrant the effort. This is a nice looking car, even in its current state. When completely restored it has the potential to be a stunning car that others will envy. Including me.
Have something to sell? List it here on Barn Finds!