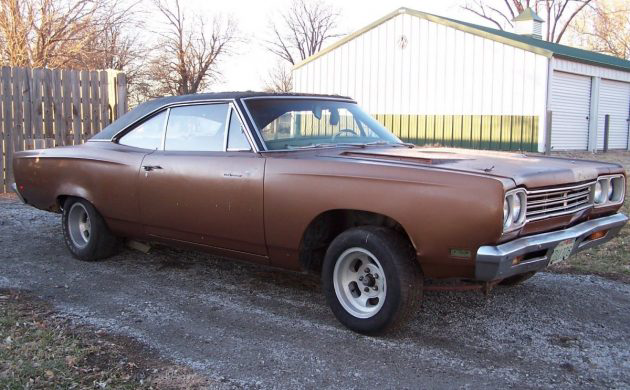 When is a Road Runner not a Road Runner? When it doesn't run, I guess. This Road Runner doesn't run, but its original numbers-matching engine is still in place, and the car looks like a nice, solid one just awaiting a restoration. If it is a car that appeals to you, then you will find it located in Everest, Kansas, and listed for sale here on eBay.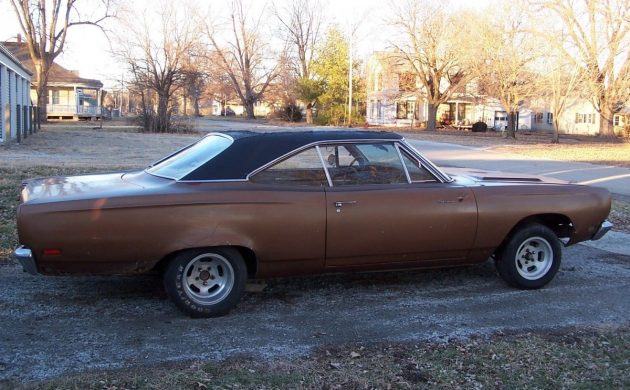 The best word that I can think of to describe this Plymouth is "solid." The owner provides shots of the floor, rocker, and trunk, and they all look pretty good, with no major problems to report. There is a bit of corrosion under the vinyl top, and it has resulted in one small pin-hole in the metal, but that should be easy to fix. The owner is pretty candid about the quarter panel. Both have been flared, and have their share of Bondo and rust, so should be replaced. The windshield is cracked, but the rest of the glass is present and in good condition.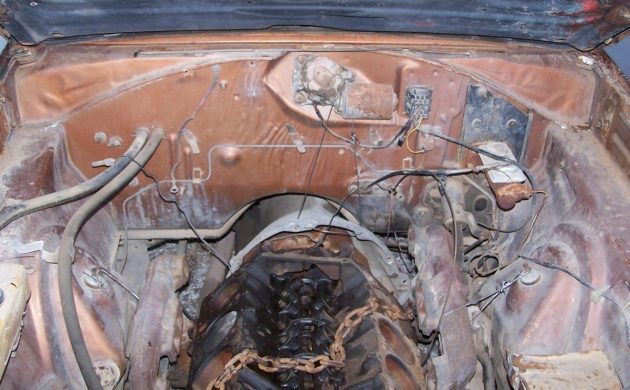 The original, numbers-matching 383ci V8 block is still under the hood, and it turns freely. The original cylinder heads are sitting in the trunk, along with sundry other pieces. What is missing is the intake, carburetor, air cleaner, and the distributor. The fender tag is also still in place, so between the solid body and the original engine, this is looking like a pretty promising car.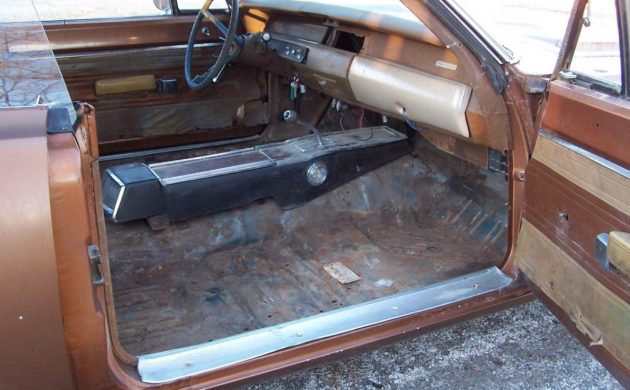 The interior is going to require some work, and some new front seats, as these are MIA. What remains is going to require complete restoration, but at least items such as the floor console are still present, and that looks like it is in really good condition.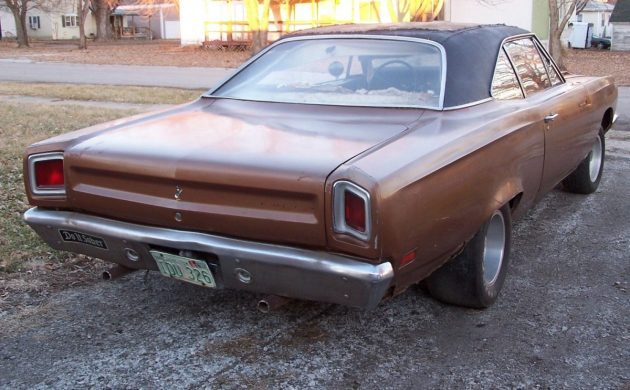 This is a solid looking car, and it is a prime candidate for a restoration. There is nothing really major to address with the body, and the fact that it is a numbers-matching car is a real positive. At the time of writing, bidding has been strong, but it hasn't gone crazy. It has reached $3.555, but the reserve hasn't been met. If the reserve isn't outrageous, this could be a car with a lot of promise.