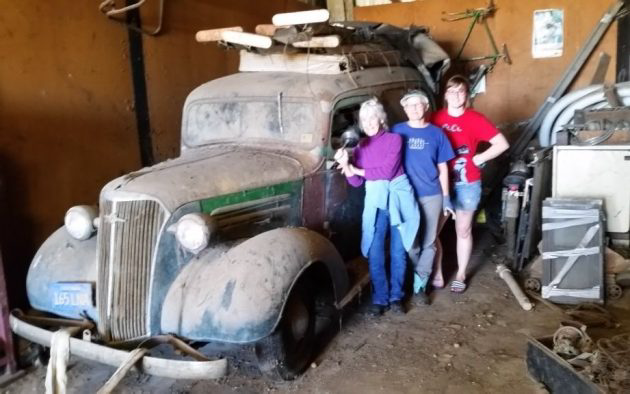 It's not often we learn anything of the histories of vehicles found rusting away in barns, providing a home for rodents. However, this old panel truck listed on eBay in Sebastopol, California, has had an interesting past. It began life with the California Department of Forestry and then was purchased by Mr. Hash who drove it home to Texas after the war. His grandson drove it back to California in 1976 and parked it in his barn. After 41 years the daughter, granddaughter, and great-granddaughter watched as it was hauled out of the barn after 41 years.  The paint could be the original paint with a bit of the logo still visible on the doors. At this time Suburban has been bid up to almost $12,000 with only a few hours left.
It looks like at least the seat frames are there. And boy does it need a good cleaning.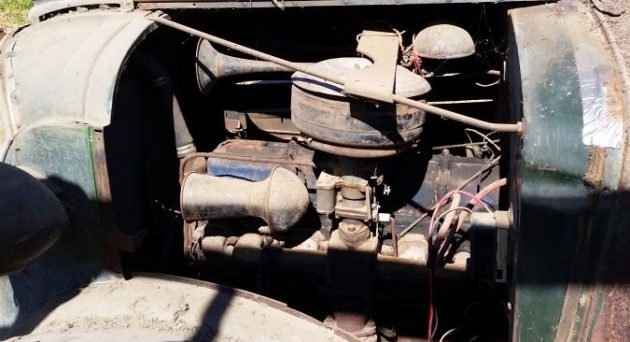 It looks to be complete under the hood but they don't say if the engine will turn.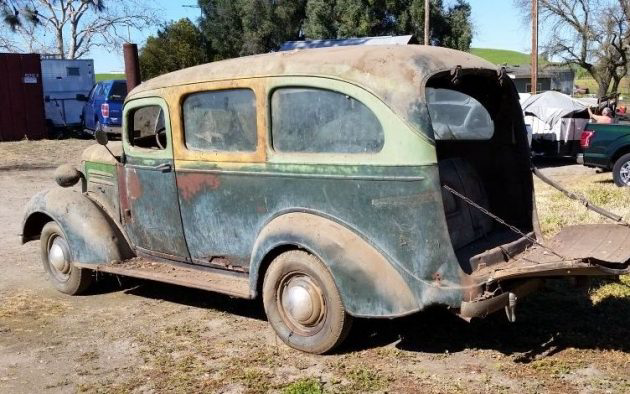 It would be interesting to know what the future holds for this old truck. Time in the barn has not been very kind, but if it had stayed on the road it would most likely have been crushed by now. Hopefully, the same folks who would like to resto mod this Suburban also think it's only worth $1,500 and it will remain as original as possible. I look forward to seeing what readers think.