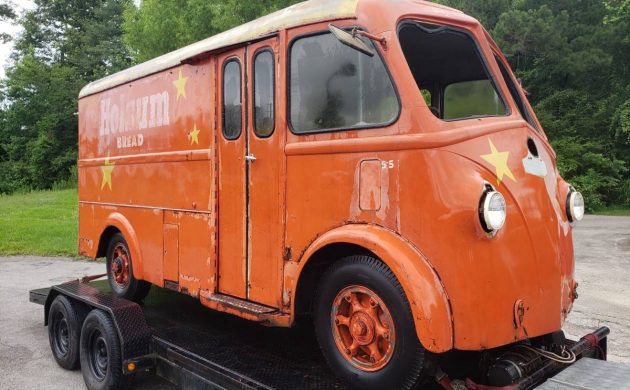 This fascinating bread box once delivered actual bread, and then had a spot in a museum, but it's now available here on craigslist in North Carolina and looking to be saved from the scrap heap! It's a 1940 model, made by White Motor Company. Reader MattL sent this one in, and if your curiosity is piqued, keep reading to see more about it!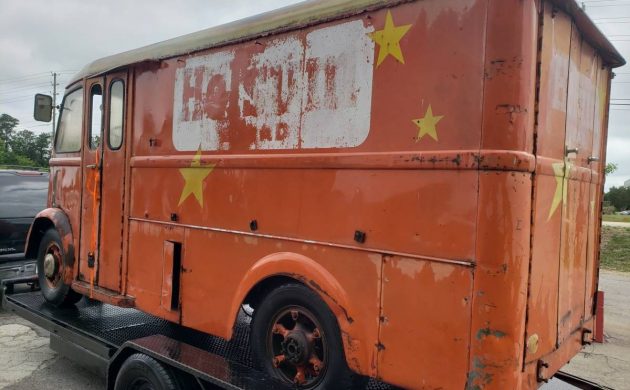 The White Motor Company has a rather interesting history, and was an offshoot of the White Sewing Machine Company around the turn of the 2oth century. Over more than 100 years, the White companies produced such things as sewing machines, lathes, roller skates, bicycles, steam and gasoline cars, trucks, buses, large diesel generators, and did related services for all of the above. Some of their products and brand lines are still in production today, although some now have different names. The bread van presented to you here was part of its commercial-vehicle-focused automotive production after the First War. To make a long story short, White made a whole lot of different things, for a lot of different uses, and it's worth the time to read up on them a bit more.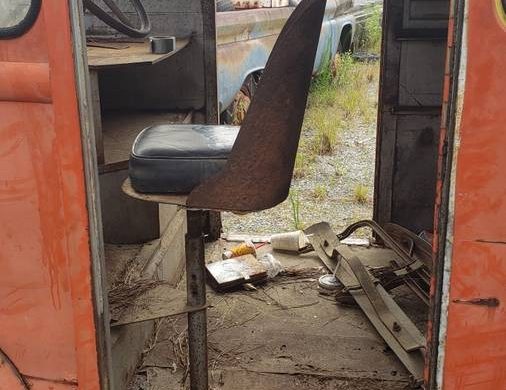 So, we look now at the rolling red box before our eyes. The seller doesn't give us a whole lot to go on, so we just have to look at the pictures. We are told that it was at one time part of a private museum, and that it is powered by a Franklin aircraft engine. We can surmise that it needs at least some of everything to get back on the road, but it's mostly all there. If the seller is correct in their assertion that not many are left in the world, it could potentially be worth the trouble in the long run!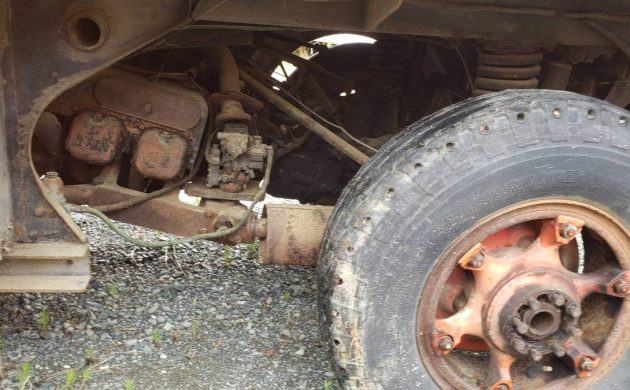 To be honest, I'm not a commercial-vehicle person. I can, however, appreciate what this is, what it was, and what it could become…and what could happen if it is left to rot any further. Were I a rich man, I would seriously consider having this one fixed up and put on display!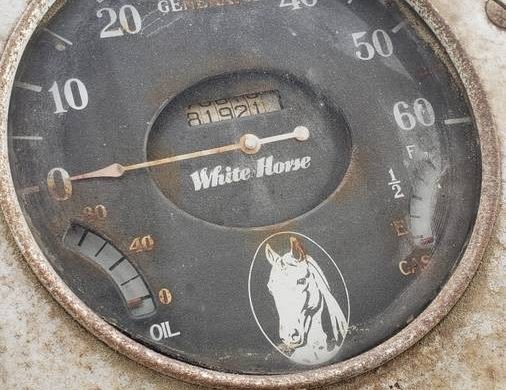 That's my two cents, what's yours? Let us know in the comments!