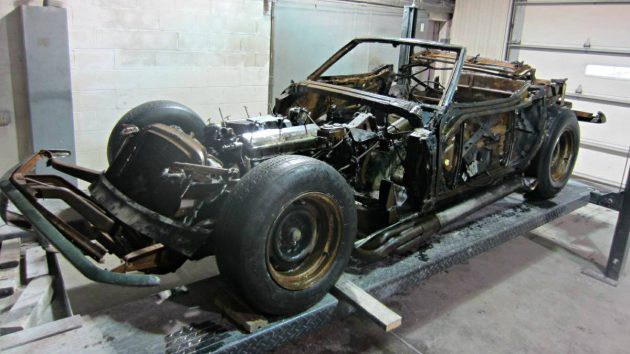 There is nothing sadder to see than a great classic car that has gone up in flames. Although at first glance, this 1969 Corvette Stingray sort of takes on the appearance of a custom built "rat rod" of sorts. Despite the burned off body, there is still a solid frame as well as some other potentially worthwhile parts, including a 402 big block that still turns over. If you have a solid body and a rusty frame, this 'Vette skeleton may be a suitable fix for the $2,500 asking price. Take a look as this sad old Stingray here on craigslist out of Sylvania, Ohio. Thanks to Barn Finds reader Bill Walters for the crispy submission!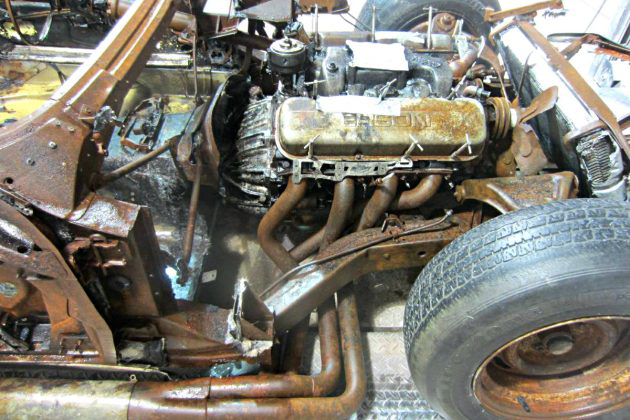 The fact the 402 cubic inch big block turns over is promising, but still a gamble. There are quite a few metal items melted in the engine bay that makes me leery of the engine's condition. The bell housing on the 4 speed transmission looks to be melted where it may no longer be of any use other than a boat anchor. The chassis appears capable of rolling, and overall still looks to be quite useful for someone in need.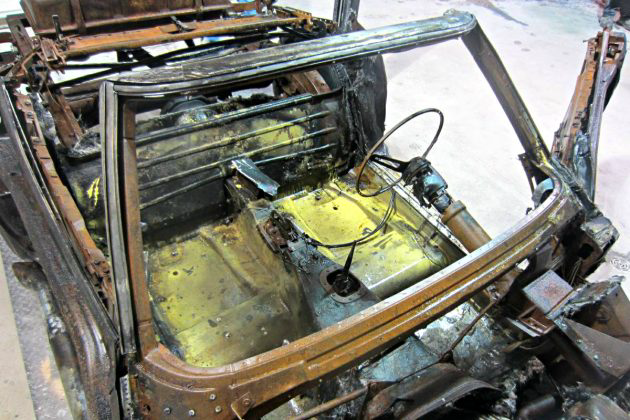 Little remains of the interior other that the steering column, and the shift lever. I guess in a way with the body burned off it is easy to examine the true condition of this chassis. The seller has pointed out that the windshield frame is in good condition making this a "worthwhile" venture. Perhaps it is a bit blasphemous, but I could see someone in the "rat rod" community installing few bomber seats, some lights, and hot rod wiring harness to enjoy this dead 'Vette in its crispy condition.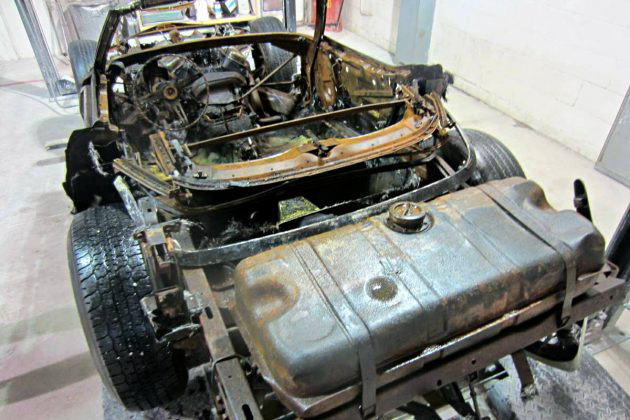 From the rear view, there looks to be little melted and the frame and chassis components look good from this as well. Nothing seems out of place or shoddy on this chassis lending me to believe that this was a nice well put together car that was truly a heart breaker when it burned. The seller is certainly losing out on this investment, and on his dream. As they say, one man's trash is another man's treasure. The remains of this Corvette could possibly live to drive the streets once more. Could you put this burned down dream to good use?