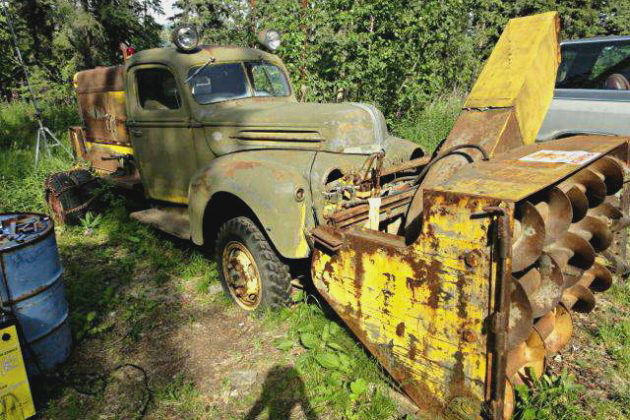 Are you fed up with winter and ready to get your classic back out on the roads? Well look no further than this 1942 Ford Snogo snow blower truck. Featuring a 4×4 drive train, a flathead V8, and a International 6 cylinder that powers the snow blower, this Ford means business. With spares, and a lot of recent maintenance, this way cool Ford Snogo is offered for a mere $2,500 or best offer! Take a look at it here on craigslist out of Fairbanks, Alaska. Thanks to reader Fred H for this really cool and unique find!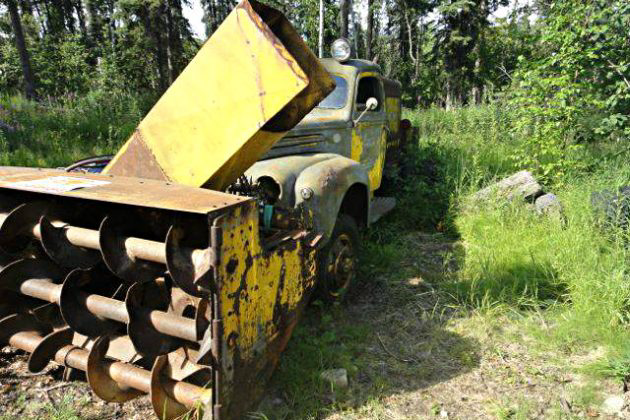 With a lot of recent maintenance, including new water pumps, belts, and a rebuild on the snow blower drive line. Although rebuilt, the snow blower drive line needs to be reinstalled. The flat head V8 was a runner when this truck was parked, but I would guess that its been a little while. The seller is including brake parts and tune up parts, so hopefully this cool Ford could be revived and on the roads once again. Who needs the ultimate snow blower for their driveway?
Have something to sell? List it here on Barn Finds!