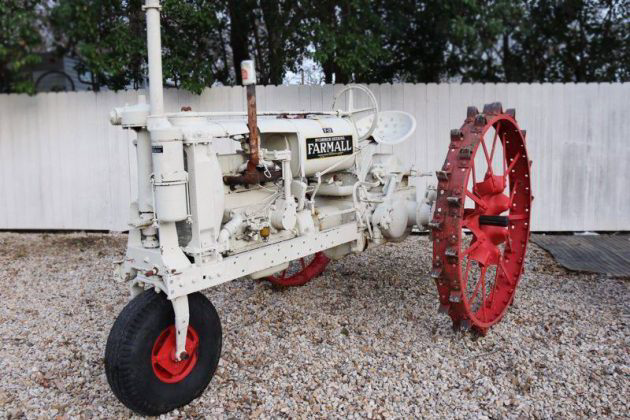 For the Barn Finds farmers and farm tractor collectors, here's a 1936 McCormick-Deering Farmall F-12. This good looking tri-wheeler is listed on Hemmings with an asking price of just $2,500! Seemingly a heck of a deal, especially if you're in the Fredericksburg, Texas area so you don't have to deal with shipping this one across the country, or world.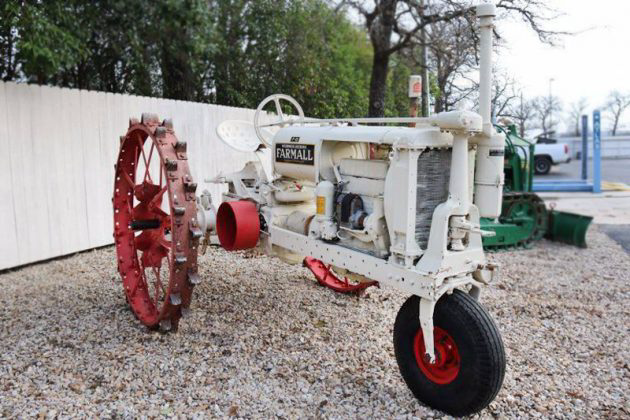 I hate to say this yet again, but this is another vehicle that I would have absolutely no use for but I still want it! Especially in this unusual configuration with the 54″ steel wheels on the rear instead of the usual rubber tractor tires. According to some owners of the F-12 with the steel wheels, 4-5 mph is about as fast as you'd want to go, anything above that is a bone-shaking experience. This tractor has a veritable mish-mash of factory wheels. The standard, from what I understand, was having two steel wheels in front but they did make this single rubber tire wheel in front, too, along with a two-wheel wide front end. But, to see it with rubber in the front and steel wheels in the rear is somewhat unusual. Someone took liberties with the white paint when it was "restored" so maybe they changed the front wheel at the same time?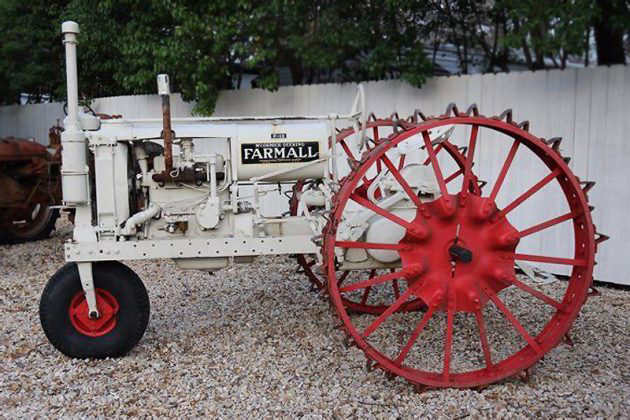 Sadly, as good of a deal that I think this one is, this exact tractor sold a few months ago at a Mecum Auction for $1,000! That, my friends, is how to make money in the flipping business; I mean, the buying-and-reselling business. McCormick-Deering Farmall tractors were made by the International Harvester Company from 1932 to 1938 in Rock Island, Illinois. Here's a YouTube video of a similar but original F-12 being pulled out of a barn! Now that would be a great find!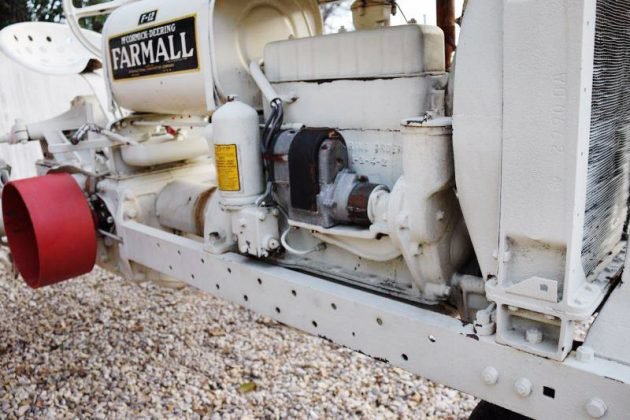 By the time that this tractor was made they were using International's overhead-valve 113 cubic-inch four-cylinder with 12.3 hp at the drawbar and 16.2 hp at the belt. These F-12s had 3 forward gears and 1 reverse gear and they were 2,700 pounds of fairly inexpensive workhorse for the time, at around $800. According to the seller this engine turns over but they "have not had time to get it running." They say that it would make good lawn or ranch art! NOOO! Would you have a use for a cool tractor like this?