According to the seller, this 1977 International Scout Pickup has the rare SD33 straight-six Nissan diesel engine! Located in Niagara Falls, New York, it can be found here on Craigslist with an asking price of $7,000. I'm not sure if they will get an offer close to the asking price, but this seems like a pretty good old truck. Thanks to Ikey H. for the tip on this one! Let's take a closer look.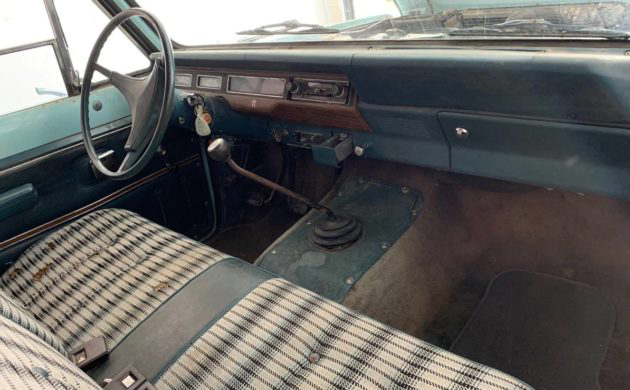 Too bad there are a few tears in the seat cover. The retro styling of the plaid seat is very cool looking. The interior doesn't seem like it has been modified and is pretty typical of the mid-70s. The simulated wood grain dash is a nice touch and was pretty classy for a utilitarian truck like this one. Other than a good cleaning and maybe a seat cover, there doesn't appear that much needs to be done to make this a comfortable cockpit.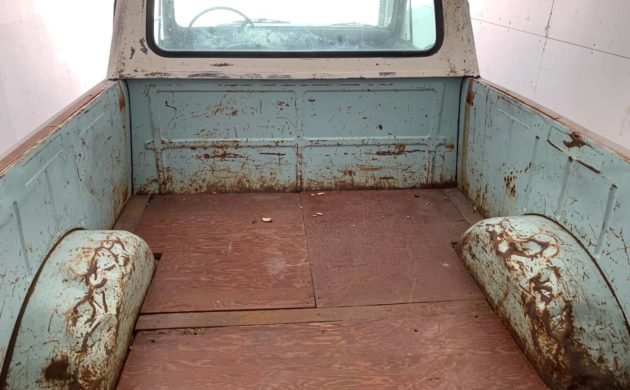 Here you can see the truck bed that has been lined with plywood. This is okay as long as it doesn't get wet. Any moisture that gets underneath will be trapped by the wood and will accelerate any rust. You can tell this truck has worked a bit, but it doesn't look abused. As mentioned before, this truck has a diesel engine. It is a 3.2-liter straight-six that was produced by Nissan. Unfortunately, there are no photos of the engine in the ad, nor does it say what the running condition is.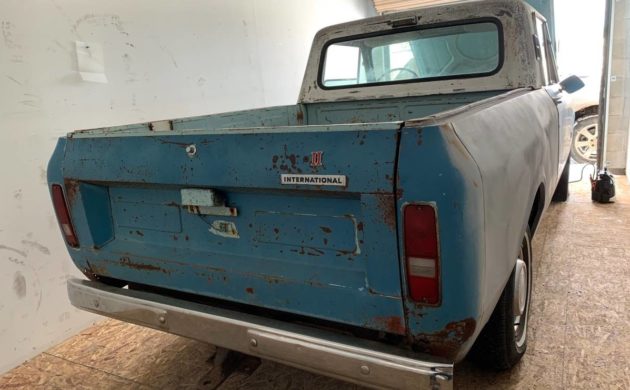 Overall, the body looks pretty decent. It's a little hard to tell until you can get it out in the daylight and inspect it. There doesn't seem to be abundant rust or body damage. There are a few photos of the undercarriage in the ad as well and it looks amazingly good. There is very little surface rust on the frame rails and other pieces. Overall, this looks like a nice/unique truck. What do you think?