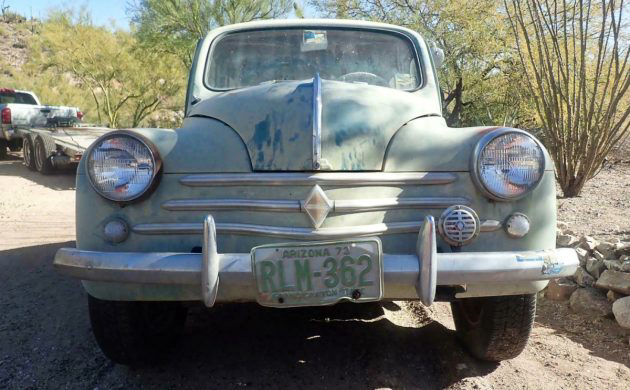 38 years is a long time. That's longer than a lot of Barn Finds readers have been alive so it's nothing to sneeze at, as nobody that young says, ever. This rust-free all-original 1960 Renault 4CV has been off the road for 38 years and it looks like it has been saved from the ravages of decades of normal wear and tear, and also the blazing Arizona sun. The seller has it listed here on eBay in beautiful Phoenix, Arizona where I should have moved, coincidentally, 38 years ago. The current bid price is $3,250 but the reserve isn't met.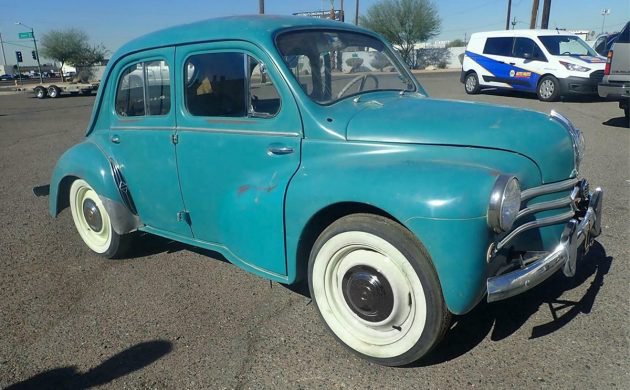 This car is actually from Tucson, AZ where I really wish I would have moved four decades ago. Have I mentioned that before? (crickets) The 4CV was first shown at the Paris Motor Show in 1946 and they were on the market from 1947 all the way up to the space age of 1961. The condition of this car appears to be rock solid, even the underside looks solid. The seller says that it's 100% rust-free and 100% original.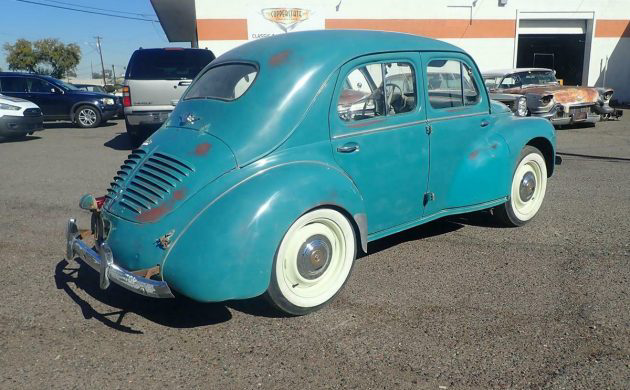 They're very unusual with the suicide doors only in the front. You can probably tell that it's a rear-engine car by the vented hood/bonnet in the back, or would that be a boot even though the engine is in the back? Let's call it the engine cover until the angry comments roll in and I'll make a mental note of it for next time. The car looks like it's in fantastic condition, doesn't it? This thing is older than I am, believe it or not. I know.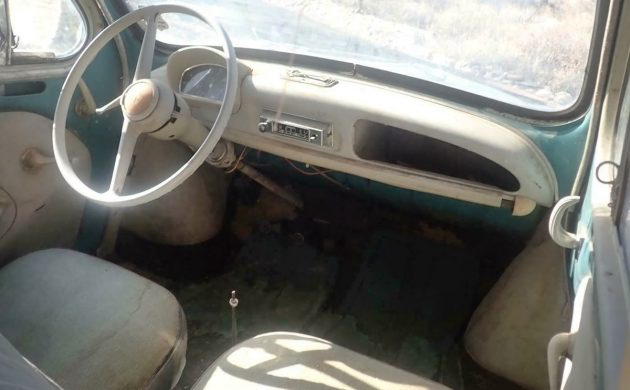 If there's a simpler interior I can't think of it offhand. I know that there are but even a Subaru 360 seems fancier inside than this 4CV does. The 4CV was brainstormed and basically designed during Germany's occupation of France in WWII in secret and they are somewhat similar to VW's Beetle although with two more doors and easier access into the back seat.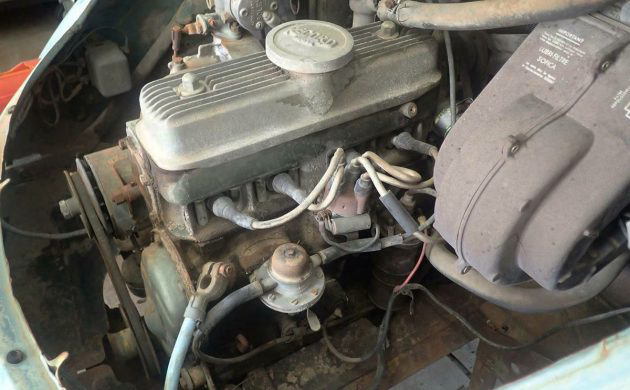 The engine should be Renault's 747 CC inline-four with 21 horsepower, give or take. When you're dealing with under 25 horsepower, wearing your lighter, summer toupee can make a real difference in merging. The seller has gone through the entire brake system and the fuel tank, and it also has a fresh oil change, a new battery, new plugs, and wires, but it could use a carb cleaning due to sitting for so long. It does run and having such an original car would be fun. Have any of you owned a 4CV?