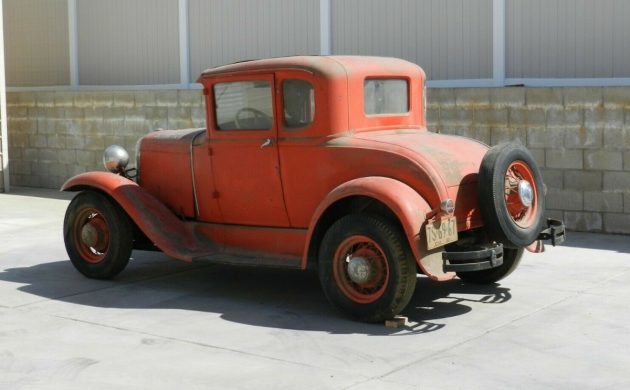 After an 18-year run and 15 million copies built, Ford retired the Model T and replaced it with the "more modern" Model A. The latter car would have the misfortune of being introduced just prior to the collapse of the Stock Market, so the true sales potential of the automobile was probably never met. This 1930 5-window coupe is in surprisingly good shape after being under cover in a garage since 1971. The owner recently passed away, so the family is selling it here on eBay with a no reserve auction sitting at $7,200. This rust-free old car can be found in Riverside, California. Thanks, Larry D, for bringing this tip to us!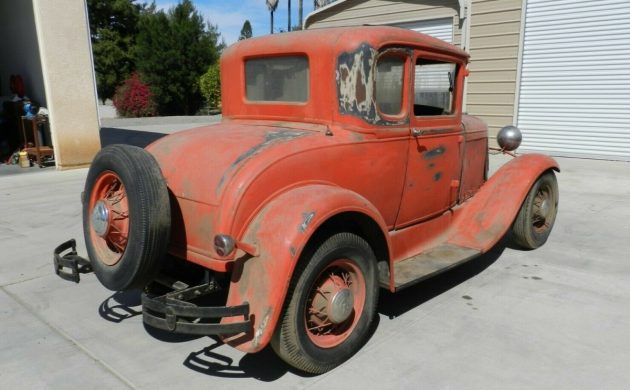 Model A production would commence in late 1927, so its first full year would see 713,000 units in 1928. That number would more than double to 1.7 million in 1929, but the beginning of the Great Depression would drop sales to 1.2 million units in 1930 and half that again in 1931, the car's last year on the assembly line. All-in-all, Ford would see 4.3 million copies of the Model A get into the public's hands. At least 16 variations of the car would be built, including the popular 5-window coupe like the seller's car.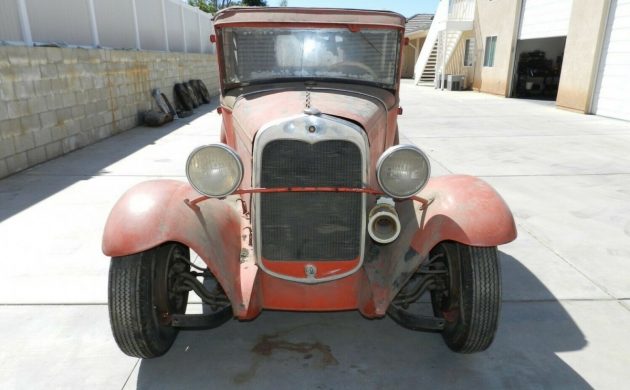 This 1930 edition is being offered via an estate sale. It has recently been pulled out of storage after 50 years of indoor hibernation. The car doesn't run, and no attempts have been made to start it. Because of protective measures and it being an original California car, we're told it's rust-free and certainly hard to find anything other than maybe a little surface activity in the photos provided. The old Ford looks to be a complete car except for the front bumper which is MIA.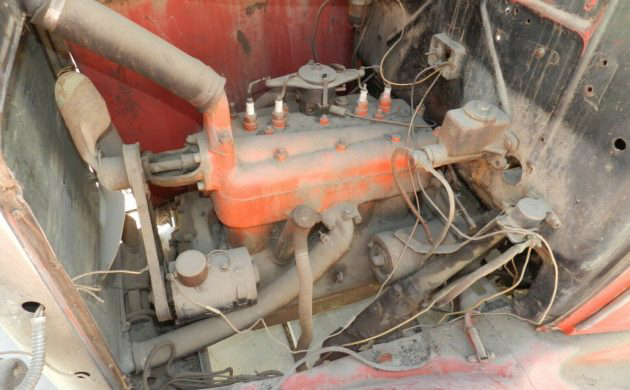 Compared to today's engineering standards, these cars were quite simple. The Model A was powered by a 201 cubic inch L-head inline-4 along with a 3-speed sliding-mesh manual transmission that was good for 40 hp and 65 mph. When this Model A car was uncovered, several extra wheels and rock-hard tires were found along with a sundry of parts, which is all available to the buyer to take with the car. When these autos were new, they came with little pink titles in California, which is probably where the term "pink slip" came from. The odometer reading is about 33,000 miles.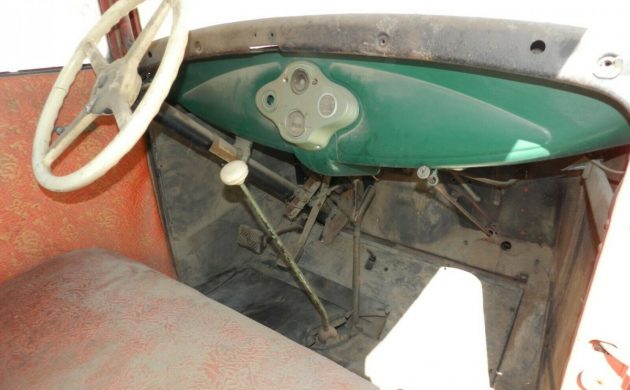 Except for the headliner, which is falling apart, this machine really doesn't look bad for being more than 90 years old. As the years go by, it gets harder to find old cars in this original condition. And the number of people alive who remember when these cars were on the road in numbers is getting to be nearly non-existent. So, what will the demand for these cars be after they reach the century mark?