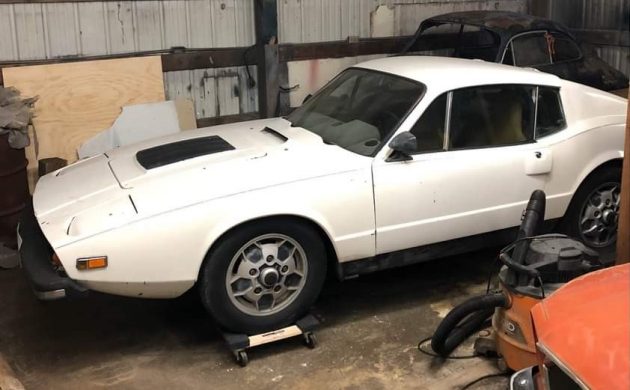 For those of you who might think of Saab as a quirky little manufacturer of sedans, it's important to remember that the company had a heritage quite different from any other manufacturer, save perhaps Bristol in the UK. Saab first and foremost was an aircraft manufacturer, and the Sonnett III was the last sports car the company built. This 1974 (the final production year for the Sonnett III) is located in West Valley City, Utah, and is listed for sale here on Facebook Marketplace for $3,500.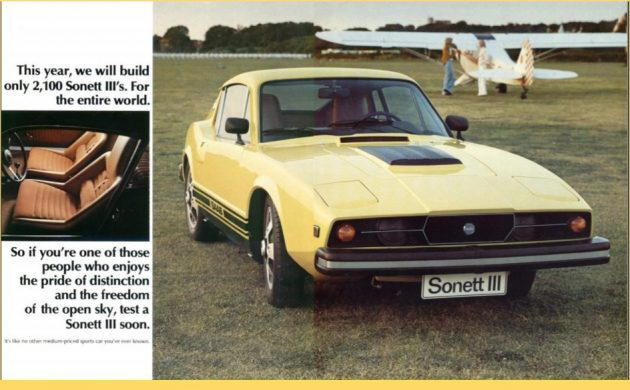 It's surprising to me that Saab didn't use their own aircraft in the promotional brochures, but I guess in the early 1970s a military aircraft may have been somewhat controversial. In any case, the Sonnett III ended up having a successful last year, with the production of 2,483 of the 8,351 taking place in 1974. The Sonnett III was logically based on the Sonnett II, with a freshened front and rear styling courtesy of Italian Sergio Coggiola. As with the Sonnett II, the body was fiberglass over a metal chassis. While the body doesn't rust and is generally considered to be of good quality, the metal platform and chassis components are reportedly very prone to rust and should be examined closely.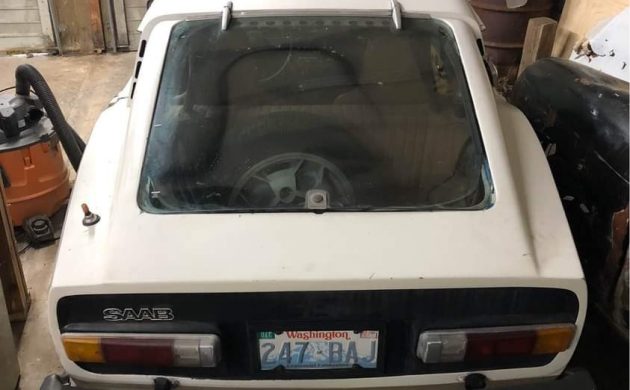 That's a practical opening frameless glass hatchback, and it's good to see that spare "soccer ball" aluminum wheel back there as they can be hard to locate. We don't know much about this particular Sonnett III other than that it has been stored since 1994 and that the seller was able to get it to fire up by pouring gas down the carburetor throat. That throat is attached to a German-sourced Ford V-4 (no, that's not a typo) that is quite an unusual and pretty robust engine by all accounts. I've heard that the mechanical weak point of the Sonnett III is its transaxle, and after reading that it's difficult to check the fluid level on and fill, I can guess why.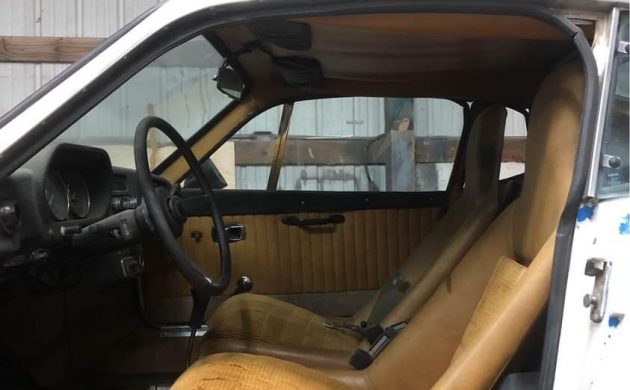 I've liked the interior of the Sonnett III ever since I saw a lime green one parked outside one of the NC State Engineering buildings in 1985. It's extremely low-slung and smaller than you think. I never saw which teacher owned the car despite looking every day. Have you ever seen one of these Swedish fiberglass marvels in person? Intrigued? Let us know your thoughts in the comments!