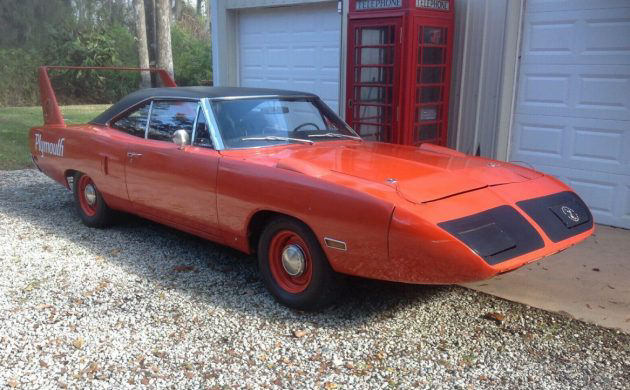 After having been stored since 1991, this 1970 Plymouth Superbird is said to have started as soon as the gas and battery were replaced! It's being auctioned here on eBay where bidding has surpassed $60,000 (but not the reserve). Since the car is located in Kissimmee, Florida (very close to Orlando) you probably aren't going to have any issues getting the family to go along with you when you travel to look at it (or pick it up if you're the winning bidder)!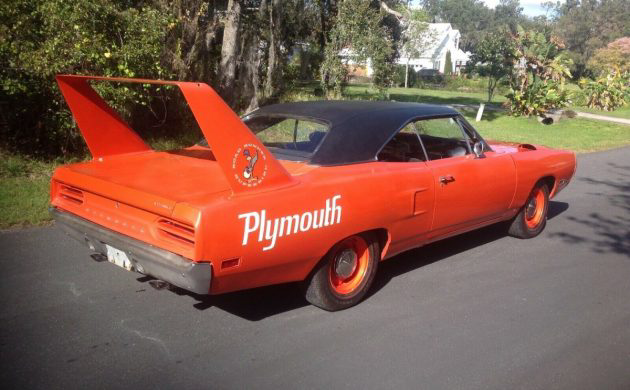 That's the original vinyl top, although we're not told if it is the original paint or not. If it is, you will have an interesting dilemma.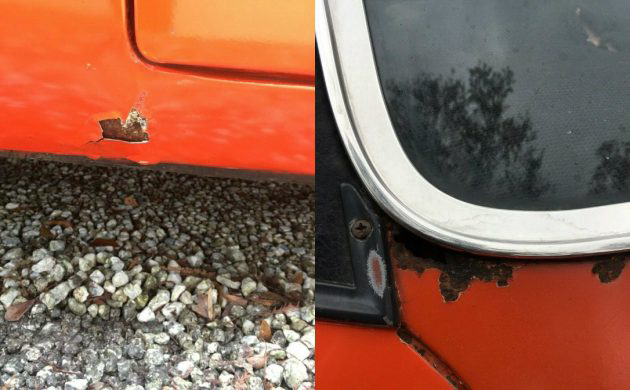 While the vast majority of the  body seems to look good, there are some spots of corrosion which will have to be addressed. Thanks to the seller for posting closeups of the damage. Do you think this can be fixed with a local, blended repair? I know it's beyond my ability to do so, but if this is the original paint I would hate to lose it. However, I don't think it is, and you'll see why in the next picture.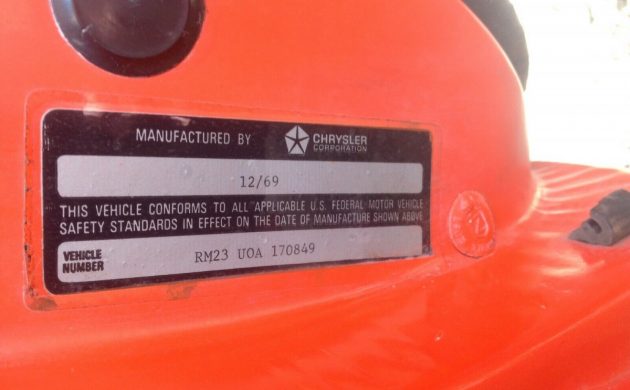 For those of you in the rust belt, is that a Ziebart plug I see? It certainly wouldn't be painted over if it is, and clearly the vehicle number decal has been masked off and painted around. However, the lack of overspray on the two black rubber components leads me to believe it was a pretty decent quality repaint.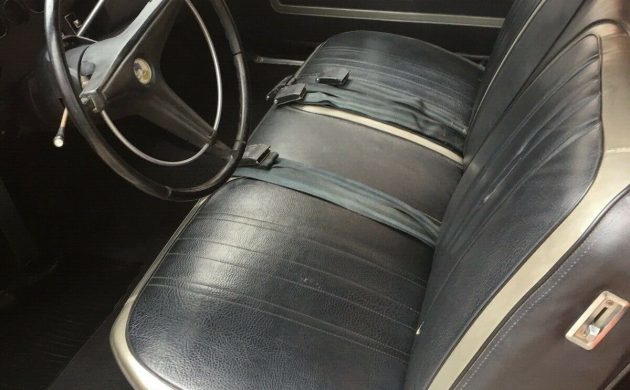 We're also told this is the original interior, which I can believe due to it's slightly worn but good looking condition. The steering wheel has some cracks and you'll have to do some restoration work on the dash to make the car appear as new.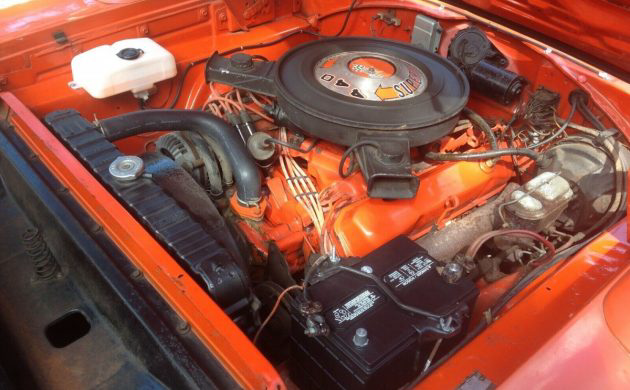 The engine certainly looks like it fires right up! The seller also lets us know the brakes are "weak" (something pretty important in a rare car with a 440 cubic inch V-8) but that a new master cylinder and booster are in the trunk, along with the replaced water pump and torque converter. It's apparent someone thought this car was special at one point in time, and of course it can be again. Are you in the winged warrior market?
Have something to sell? List it here on Barn Finds!