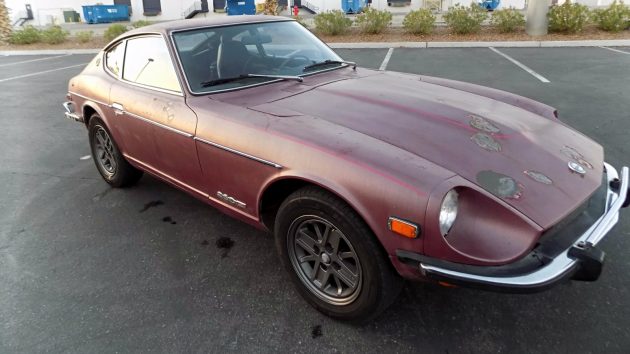 What is there to say, that hasn't already been said about the Datsun Z car? It is the Japanese sports car that stole America's heart 47 years ago. The Z car is still relevant today with many who have been long term fans, as well as the up and coming generation that appreciate the styling, history, and capabilities of the chassis. This early 260 has seen a repaint or two in its day, but appears to be a solid car, which makes this Z a hot commodity. Ready to drive home for your next big build, this Z is currently bid up to $1,325.00. Take a look at it here on ebay out of Las Vegas, Nevada.
Under the hood we can see what appears to be a mostly stock and original Z car aside from the factory carburetors. Although running, and in good health, the Holley carb may drive the purists insane, as the early "SU" style carbs often perform beautifully, and look great. It is clear from the engine bay that this Z has undergone a color change at some point, but it would appear this 260 began life as a silver Z.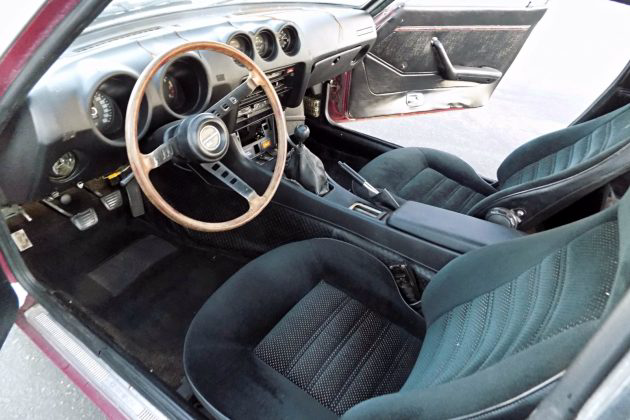 Western cars and Z cars especially can have abysmal interiors having suffered from long term sun exposure. Thankfully this interior has a nice look, and is quite clean minus a few condition issues. The biggest issue, and certainly a common one with the Z's is a cracked dashboard. The radio is missing, and the passenger side window crank is missing as well. Although for appearing as a mostly original interior, I would say this Z interior has survived nicely.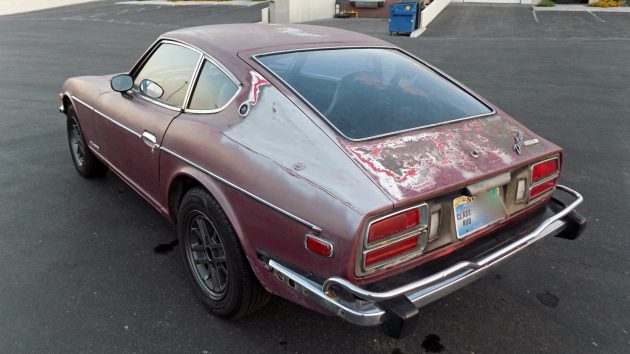 Purple is the most apparent color on this Z, but looking closely at the rear of the car, it is clear this 260 once was red. There are some areas where the purple paint is rolling off much like an Earl Shibe paint job. The seller stresses that the car is rust free, and that there is no filler to be found. After a few color changes, and old Datsuns natural propensity to rust, I would definitely use a magnet to be sure. Quite straight, there is only one area of concern in the body work arena. There is a dent in the rocker right before the passenger side wheel arch. The metal is dented and punctured, with a few minor waves around it. Certainly not the end of the world for this Z car, but a small amount of body work would be needed to resolve the issue. Solid Z cars are becoming harder to find as time marches on, and prices have definitely been on the rise as well. With some paint and body work, and a dash pad, this 260 could be a very nice project. Would you jump on this solid Z?