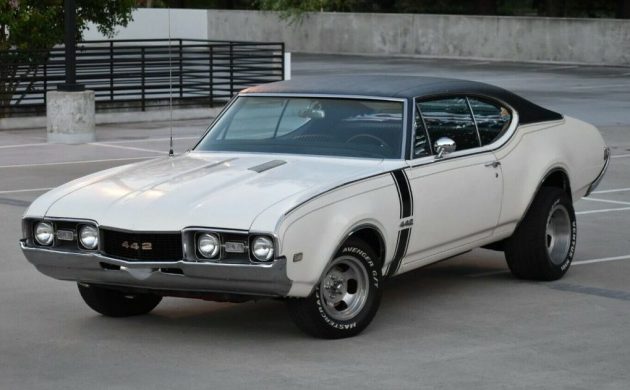 The seller of this 1968 Oldsmobile 442 tells us their plan was to "emulate and tribute the 'street machine' era of the mid-1970s, while still preserving originality to the car." Job well done, seller. This 442 was sent in by a Barn Finds reader who found it here on eBay in San Jose, California. After 21 bids have pushed the current high bid to $18,000, the reserve appears to have been met.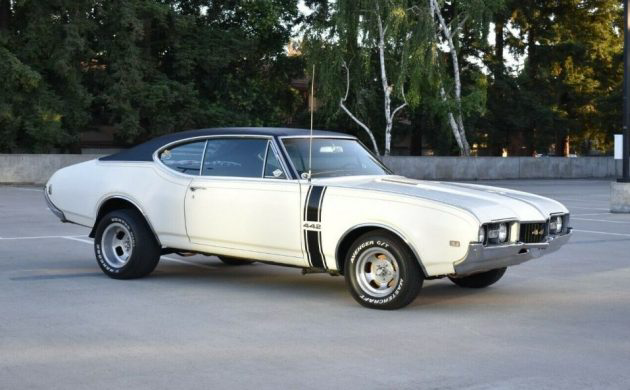 In 1968 the 442 became a standalone model. As all GM A-bodies were for the 1968 model year, the 442 was all-new. Total 442 production for 1968 was 33,607, which was about a 35% increase over 1967. Most buyers opted for the Holiday coupe version like this one as they accounted for 24,183 of total 442 production.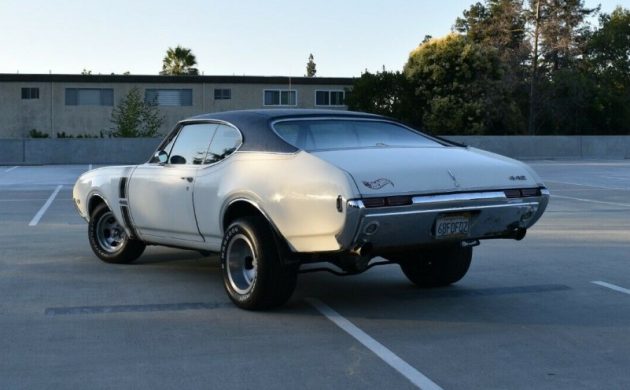 I'm curious if I'm in a minority, so please weigh-in in the comments section, but I love this 1970s "street machine" look. Even if you're not a fan, I think you'll be able to admit it's been well executed. The seller details what they've done: "Out back are a pair of 15×10 Ansen Sprint slot mags and they're complemented by a pair of Western Wheel 14x7s to accomplish a massive rake. All seventies-style modifications performed (air shocks, pinstriping, and wheels/tires)." All original parts are available if you want to return it to stock. The Provincial White paint with black fender stripes and black vinyl top is a timeless color combination. The body and paint are original, so it should come as no surprise that there is some rust in the fenders, rockers, rear quarters, and around the vinyl top.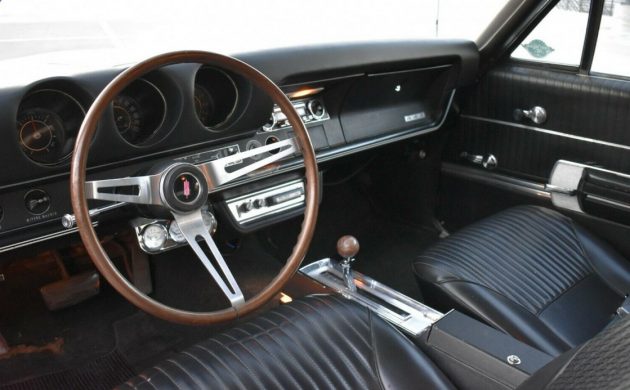 The interior looks like it's in very good condition. The black bucket seats look great, save for a small seam rip on the driver seat. The front seat bottoms have been replaced. There's a factory 8-track player mounted under the dash. The walnut steering wheel matches the shift knob in the full length-console. It's not always easy to judge the condition of an all-black interior from photos alone but this one looks to be – at the absolute minimum – driver quality.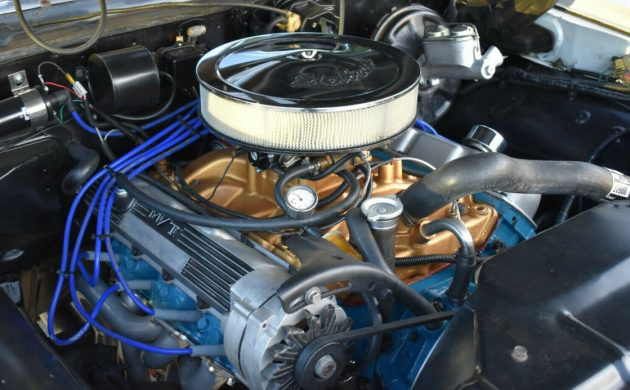 Under the hood is a non-original 455 cubic-inch V8 with a 1970 date code. The seller says the original 400 cubic-inch V8 was removed around 2000 and replaced with the 455 but offers no detail as to why it was replaced. A console shifted TH400 automatic transmission sends power to the optional 3.42 rear end. We're not given any information on its running condition, but the seller says they drive it and they have "documentation of all repairs, upgrades, and maintenance from 2011 'til now."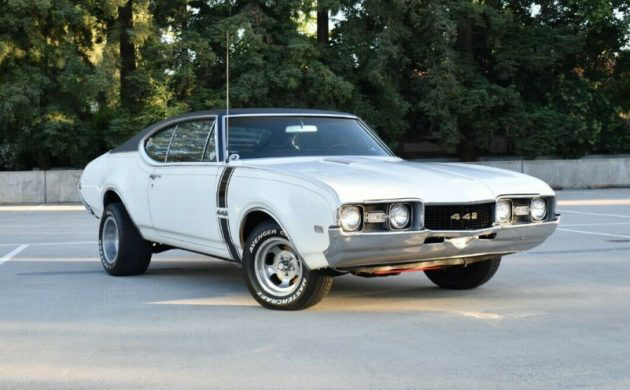 Hopefully, you'll weigh-in in the comments section, but I'd guess this 1970s "street machine" look isn't for everyone and will probably turn-off a few potential buyers who otherwise may have been interested. It's done the opposite for me – the 2nd generation Cutlasses and 442s have never grabbed my attention, but this one has changed my mind. Would you keep the "street machine" look or return to stock?