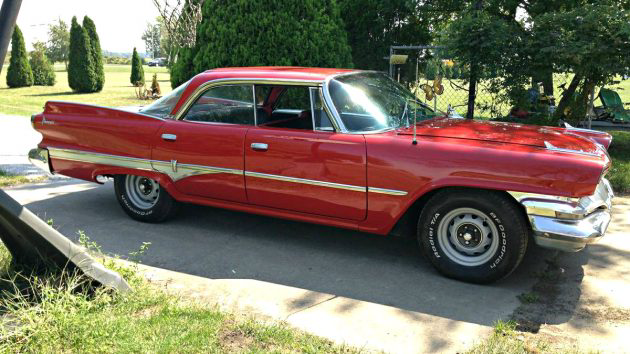 This fiery red Mopar wears its Phoenix name well with a bright shade of red and immense style. More of a restomod of sorts, this Dodge is clean as a whistle, and features 412 cubic inch V8 heart! Ready to drive, with looks that could "kill" (based on your opinion), this interesting Mopar is offered for $8,000. Take a look at it here on craigslist out of Indianapolis, Indiana.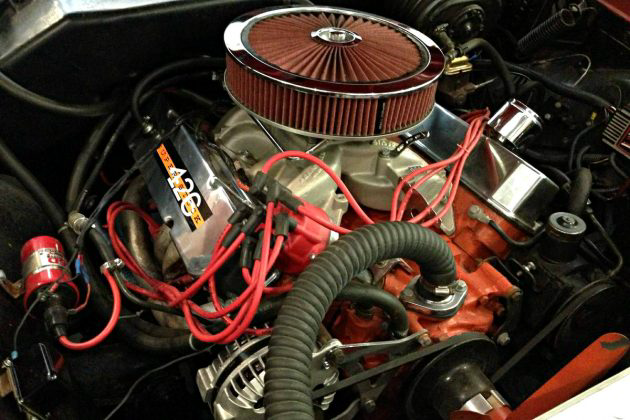 Just like the exterior, the engine bay is extremely clean, and very well sorted. The 412 cubic inch V8 is clean and well painted. There is no corrosion or rust in sight, and even the coolant hoses, and spark plug wires appear as new. All of this cleanliness comes crashing down due to the use of a few butt-splices off of the MSD coil. A bit of soldering and heat shrink would resolve this minor issue. Taking a closer look at the engine, there is an edlebrock intake manifold fitted, and likely an upgraded carburetor fitted as well. A set of headers have been installed, and a custom dual exhaust has been added as well. The 412 is mated to a famous Mopar push button automatic transmission making this a simple and fun cruiser to enjoy.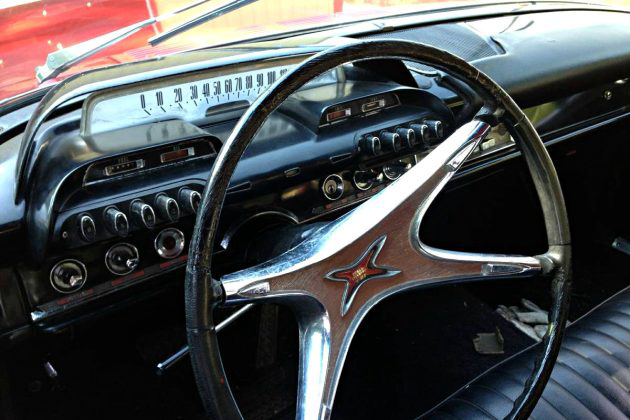 Space almost could have been the "final frontier" from the look of this dash. The "cockpit" style dash layout shares some "space age" styling, and there are easily as many buttons on this dash as there was in the Apollo 11. It is unclear how much of this car has been "restored" and what has survived. The interior is nice, but has some minor signs of age. The steering wheel is a bit rough, but being that its black, it's damage is almost camouflaged. The carpeting and seats are in excellent condition, appearing dark in color, and without apparent flaws.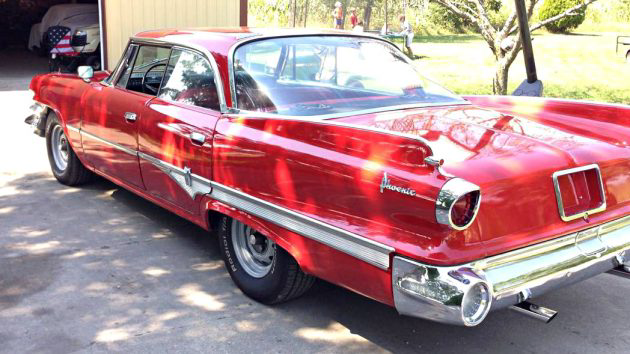 When it comes to unique, wild, and even borderline painful styling, you know it has to be an old Mopar. In my youth cars like this Phoenix use to be a bit of an eye sore, but now in this modern day and age I crave to see such unique and interesting "modern" art works. If you sit and study every line on this Dodge you will begin to see the interesting and potentially brave styling that has graced this rare to see Phoenix. Red, white, and chrome, this Mopar has at least one body line, or one styling cue that everyone can appreciate. Another easy thing to appreciate is that this Dodge appears rock solid with no apparent flaws in sight. The paint, chrome, and glass, is magnificent looking to need nothing. This Mopar seems like a bargain for its rock solid condition, and its rarity. Are you a fan of the styling of this Dodge Phoenix?