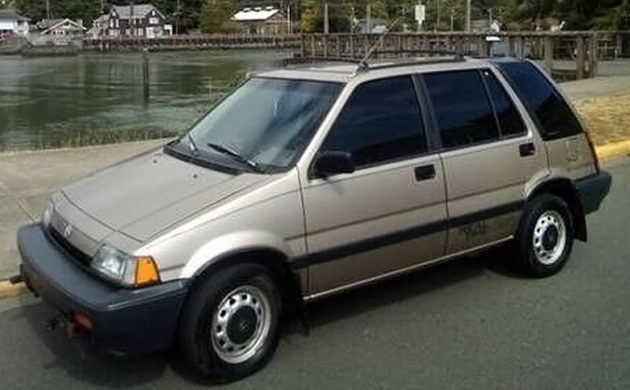 A lot of folks would question the wisdom of showing a car like this 1987 Honda Civic Wagon – a 4WD 6-speed cross between a van and a station wagon – here at Barn Finds, but I think it's fantastic. The seller has this rare 4×4 wagon listed here on eBay and it's located right where you thought it would be, in the Pacific Northwest corner of the US, in Aberdeen, Washington. The bid is just over $3,000 and there is no reserve.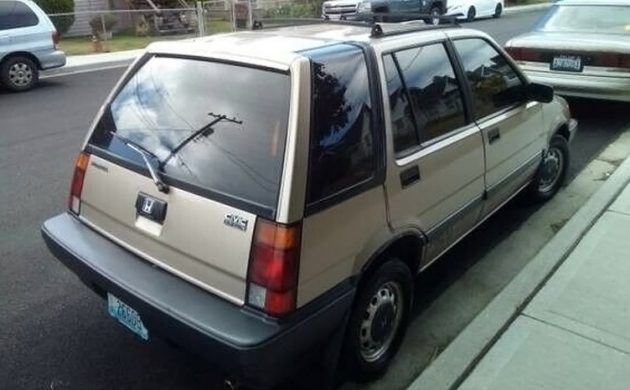 The 1980s were a funny time and I'm not sure if I mean ha-ha funny or not, but it was that, too. You already know that I'm a wicked huge fan of vintage Japanese vehicles, and especially these boxy 4WD minivan-looking vehicles. A few years ago, I bought an even more rare 1986 Nissan Stanza 4WD 5-speed wagon, and to say that it looks different from every vehicle around it is a huge understatement. A Honda like this 4WD Wagon was also on my list and I almost had one, but a friend… well, let's just say that he sort of bought it out from under me and that was the last time I was on track to add one to the collection.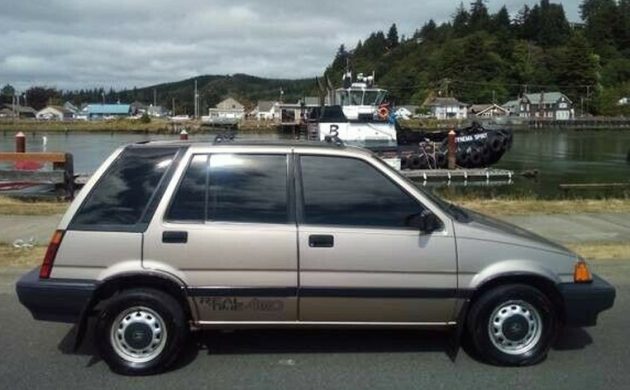 They won't appeal to those folks who think that all Japanese vehicles are made of tinfoil and they rusted on the showroom floor and they're junk and whatever else sometimes comes up in the comments section. But, for those of us who are aficionados or just plain lovers of these unusual vehicles from this unusual time in the 1980s, they're hard to beat.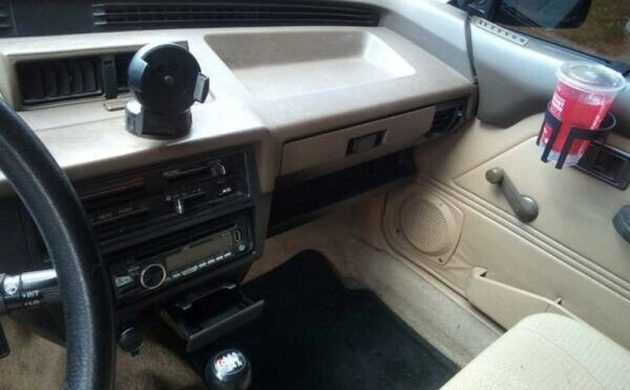 This beautifully preserved 4×4 has only had one owner since it was new which is amazing. I know, that's only 33 years of ownership and some of you have owned a vehicle that you bought brand new for longer than that, but I think that it's pretty impressive. My 4WD Stanza wagon had a 5-speed with a 4WD activation button on the shift knob but this Honda has a 6-speed, with one of those being SL, or super-low gear.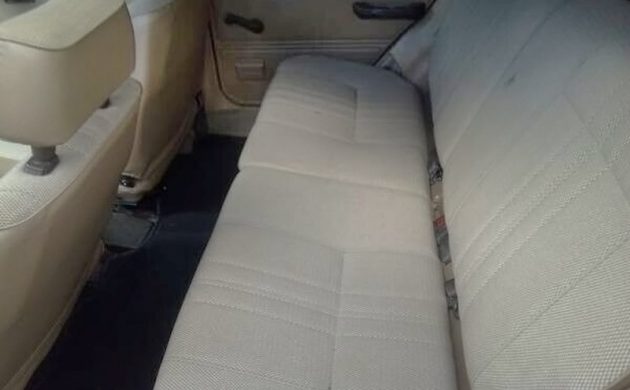 The interior looks as perfect as the exterior does, and although small, the rear cargo area will hold a lot of camping gear or whatever, especially if the rear seats are folded down. Honda made more than one level of 4WD wagon. These wagons are more often than not referred to as "Wagovans" which, I believe, is an incorrect term for the majority of these wagons. The Wagovan is more of a base model with vinyl seats and just overall fewer niceties inside. This wagon, like most of them, has cloth seats and rear split-folding seats which the Wagovan didn't have. For the Japanese market, there was also a van without rear seats called the Pro.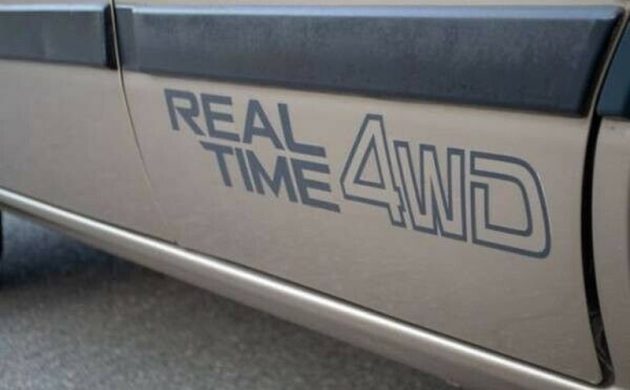 For the 1987 model year, Honda upgraded the 4WD system from a push-button switchable system to an automatic system which is what this wagon has. A telltale sign of that system would be the black wheel covers and, of course, the decals. The engine should be Honda's 1.5L inline-four with 76 hp and it runs great and was towed behind an RV a lot and still has the front tow bar attached. An odd thing with this listing is that a couple of the photos appear to be exactly the same as a similar wagon that sold on another auction site two years ago, but that one had a different VIN and different mileage. Any thoughts on this Honda 4WD wagon?