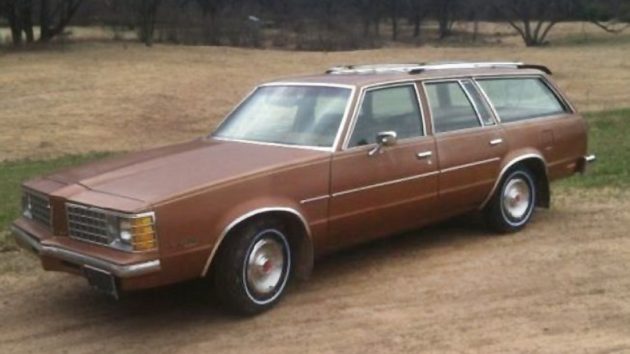 Ok, this is the last wagon, at least for today.. (hehehe.. wringing hands..).. This 1979 Pontiac LeMans Safari Wagon is being listed for "the last time" and if there are no takers at their incredible and unmet opening bid of $10,000 – than it's going back into the storage unit! Whoa, that's a lot of dough, eh? NADA lists the value as being between $8,850 and $13,000! Whoa, again! This 35+ years in storage barn find is listed here on eBay in Strum, Wisconsin.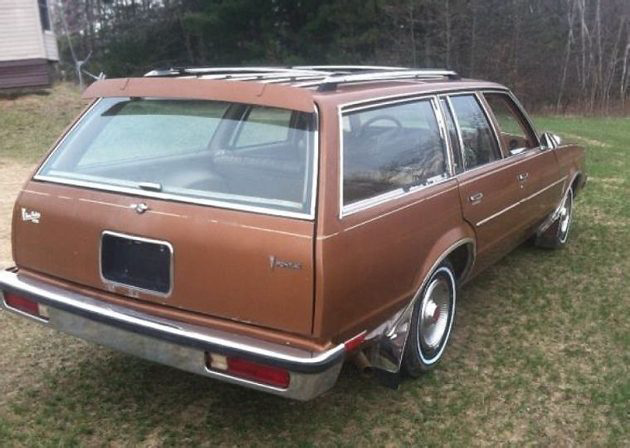 While seemingly being in nice condition, I'm not sure if this one will sell for $10,000 or more, what do you think? Supposedly, this car has 32,000 miles on it and it looks solid. By the fifth-generation of the LeMans, they were a mere shadow of their former glory, but that's often the case with cars from this era. The seller mentions three main issues: "1) The glove box isn't closing. 2) The head liner is gone. 3) The very back window won't stay open without help."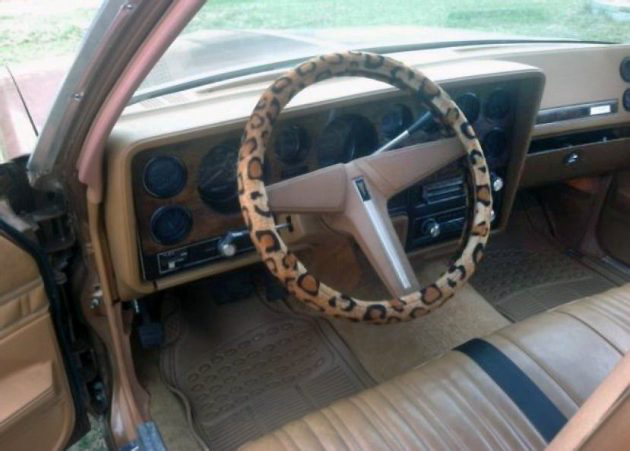 The interior really has a safari theme going in full force. There doesn't seem to be a flaw on the interior, at least that I can see. It's always a good idea to pay attention to the man behind the curtain, regardless of what The Wizard of Oz says. As in, I'd like to see what's under the steering wheel cover and the backseat covers. I'm guessing that they're there to protect from damage rather than to cover up any damage. The front seat looks great but you know that you'll be sticking to that vinyl with your shorts on.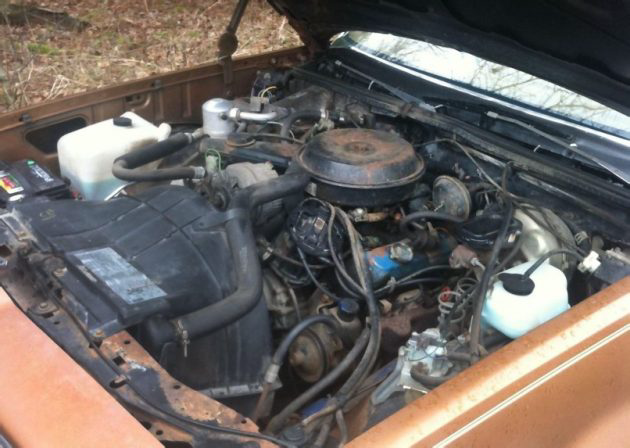 I have a feeling that this car will be heading back into storage. This doesn't look like a $10,000 vehicle engine to me. The seller says that they were told that it's a Buick engine, which should make it a 2.8L / 231 cubic-inch V6 but a Chevrolet 350 V8 was also available and that would have been the top-money engine, I would think. "It's a good runner, starts rite up & goes down the road real nice!" Also, they say that "it has been given a complete tune up, new battery, plugs, wires, all belts & fluids have been changed & new white wall tires too, as you can see the blue is still on them." Thoughts on this surfin' safari wagon? What do you think the starting bid should be to get some hits?