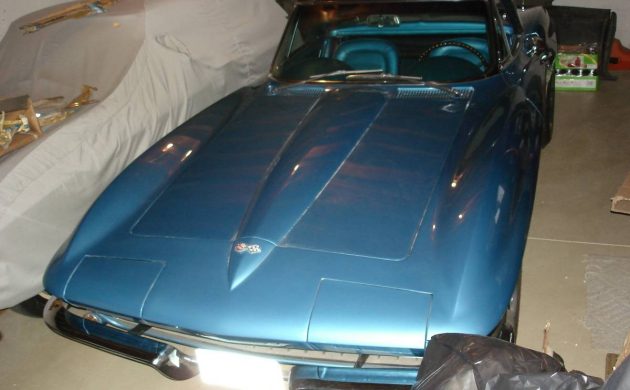 Purchased in 1995 by the current owner, this 1967 Corvette convertible is thought to be a survivor. Carefully stored the past 8 years, this Corvette appears quite clean and straight. Maintaining many original components, and having covered only 34,700 miles, this Corvette is offered for $75,000. Check it out here on craigslist out of Louisville, Ohio. Thanks are in order to Michael for submitting this low mileage find!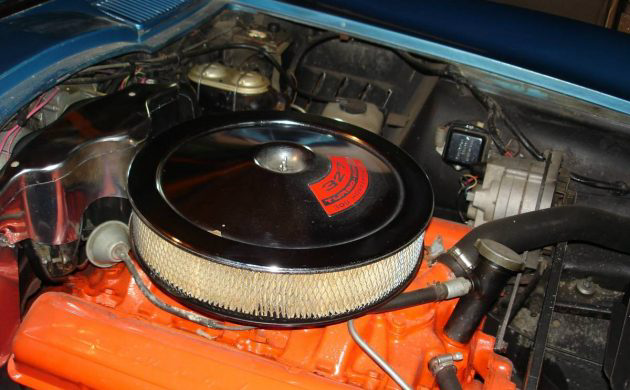 Well preserved under the hood, this 327 V8 is a little dingy. There is dust and a light dusting of mold in the engine compartment. Being an original condition driver, I would expect to see a not so perfect engine bay. A detail job would likely do wonders, and certainly represent the low mileage look of this machine. The 327 V8 and M20 4-speed are thought to be original. In fact, most of the engine components are thought to be original minus some consumables like plug wires, belts, etc. Since this car has been parked for 8 years, I would expect to do fuel cleaning and rebuilding, brake system check and cleaning, and cooling system check.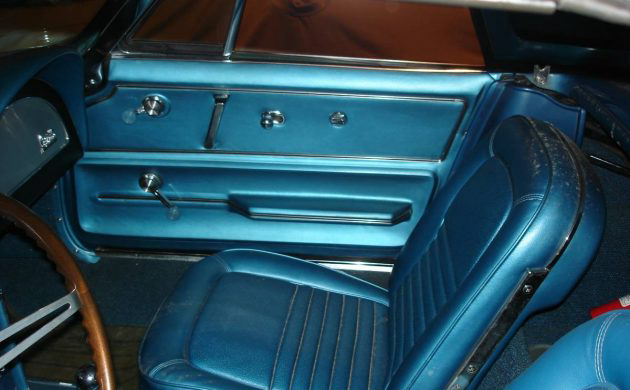 The interior is crisp and nice and is also thought to be completely original. There are no apparent flaws with this interior, but there is some light mold developing on the seats. The dash and center console are excellent, and the interior trim is shiny like new. Much like the engine bay, a detailed cleaning would suffice for the interior's needs.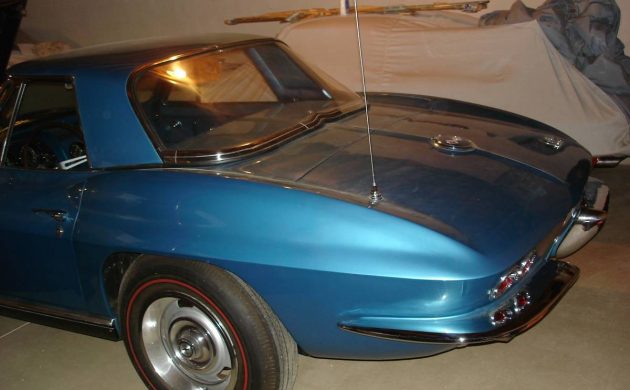 Dusty but quite brilliant, this Corvette looks fabulous through and through. There are no apparent faults with the exterior of this fine machine. The seller thinks this to be an original paint car, and that could certainly be a possibility. Still equipped with bias ply tires, this certainly seems to be quite a well-kept Stingray. A little cleaning and elbow grease, and this slick machine would be ready to roll. Is this your dream survivor come true?