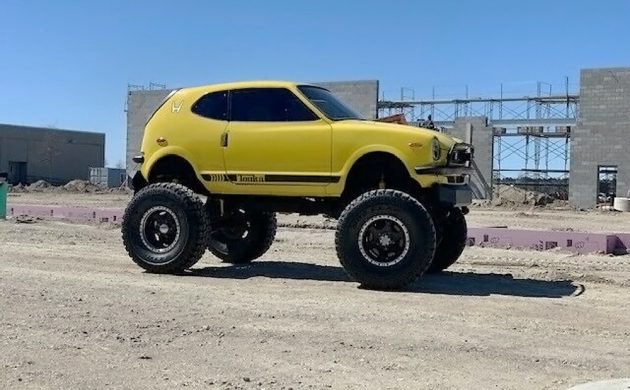 Japan's kei-class vehicles had several requirements in order to meet the standards and enjoy the tax advantages, one of which was a maximum height of two meters. This custom 1972 Honda Z600 4×4 may not meet that requirement anymore with the current lift kit but it'll be much easier to find in a parking lot than all of the other yellow 1972 Honda Z600s that are jammed into most parking lots… Ok. The seller has it listed here on eBay in historic Richmond, Virginia and there's a $17,500 buy-it-now price listed or you can make an offer.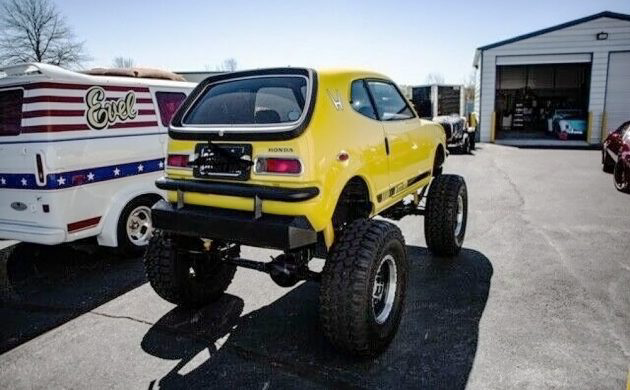 I'm a wicked huge fan of Honda's N600 sedan but I also like the Z600, which is a more sporty and seemingly more popular body style. The Z600 debuted in 1971 in the United States and they only lasted until the end of 1972 due to the introduction of the new Honda Civic. The Z600 name, at least in the US, related to the car's engine size. That name doesn't work with this custom as we'll see in a minute.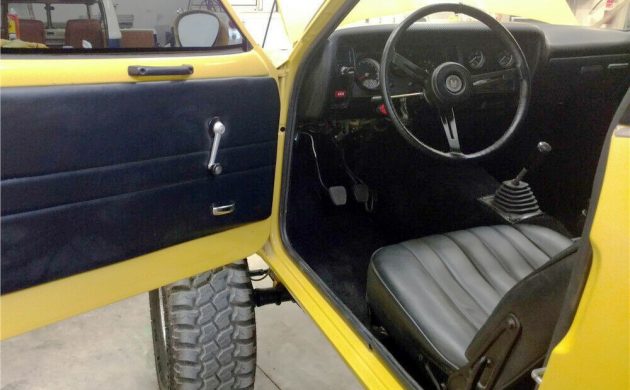 The seller says that over $40,000 has been spent on this custom 4×4 build and it sure looks great. But unfortunately, that works out to $10,000 per photo. Yes, these are the only four photos. I know, I'm right there with ya, I don't get it at all but we all know by now that it'll never, ever change. They give a phone number so maybe they'll send more photos if any serious buyers want to see more than just these four before dropping $17k on a 4×4 Honda Z600. I know that I would need to see more.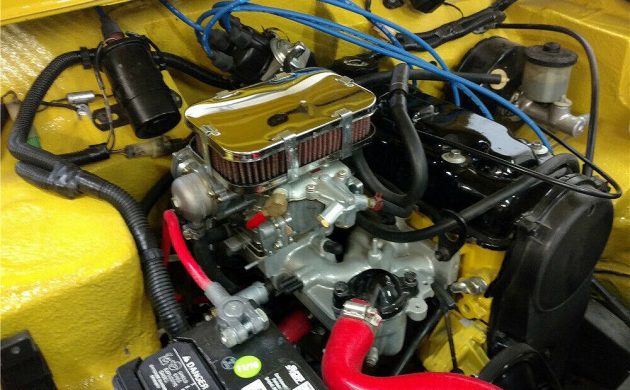 But as I said, what is shown looks fantastic, including this Suzuki 1.3L inline-four with a Weber carburetor and a hotter cam. This would be a fun vehicle to own but I like unusual vehicles. Have any of you 1) Owned a Honda Z600? 2) Built a 4×4 custom like this one?