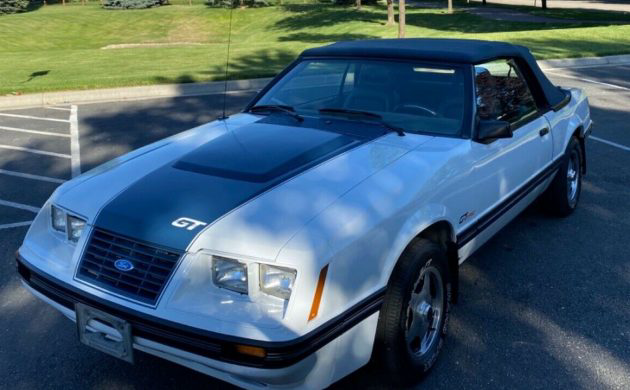 In the early 1980s, Ford created a division called the Special Vehicle Operations Department (SVO), which oversaw the development of the company's racing vehicles and also the usage of that technology in production vehicles. While many are familiar with the Mustang SVO, it is interesting to learn that before its existence, the automaker was using the same turbocharged 4-cylinder engine in vehicles such as this 1984 Ford Mustang GT Turbo that's available here on eBay.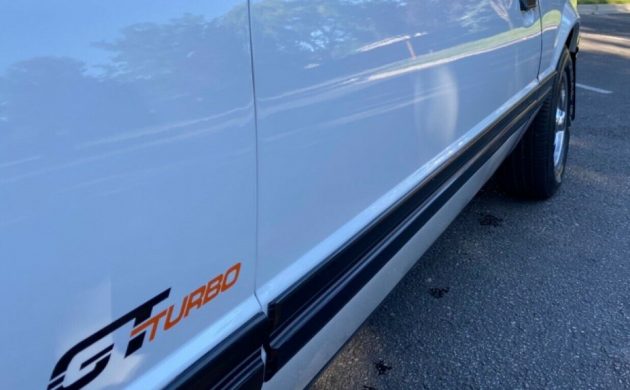 This convertible is available in Meridian, Idaho with a clean title. There isn't too much information about the vehicle's history, but the seller does claim that Ford only manufactured 104 of these Mustang GT Turbos, and also that this example was garage kept during its lifetime with elderly owners. Additionally, a statistic from the website Late Model Restoration backs up the seller's claim that Ford only produced 104 of these fuel-injected Mustang GT Turbos in the convertible body style.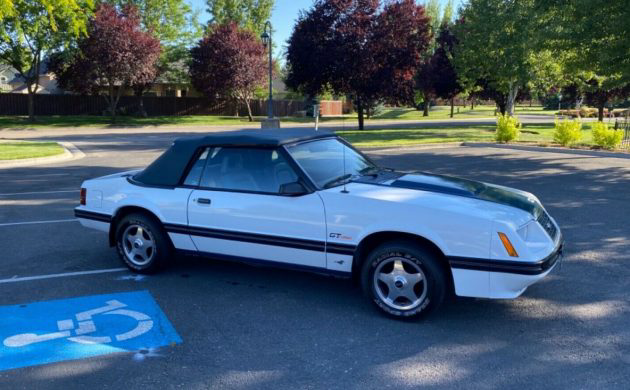 It's believable that this Mustang was garage kept when you look at its condition. The body is in great shape with no noticeable flaws, the paint and graphics still shine brightly, and the period-correct aftermarket wheels suit the car well.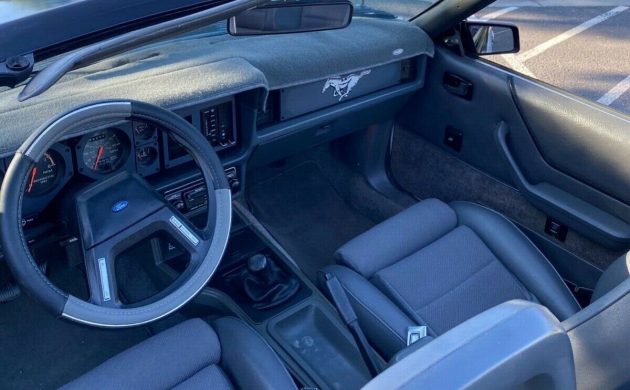 Inside the cabin, the interior is in similar condition, and there are amenities such as air conditioning, cruise control, fog lights, and a tachometer. There are also plenty of power features, such as a power convertible top with a glass rear window, doors, locks, and windows.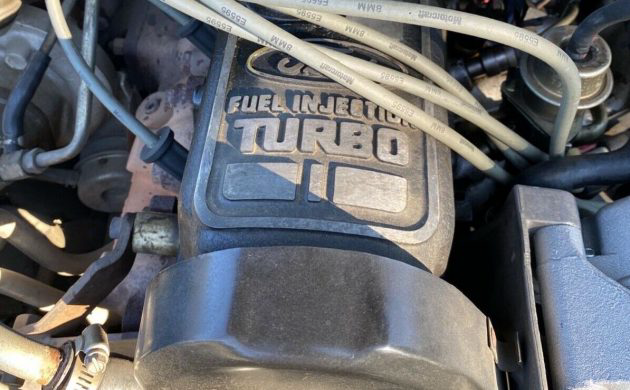 Under the hood, there's the aforementioned fuel-injected and turbocharged 2.3-liter 4-cylinder engine, which made 145 horsepower from the factory and pairs to a 5-speed manual transmission to drive the rear wheels. The drivetrain has 69,547 miles and it operates without any issues, with the seller willing to provide test drive videos for interested parties.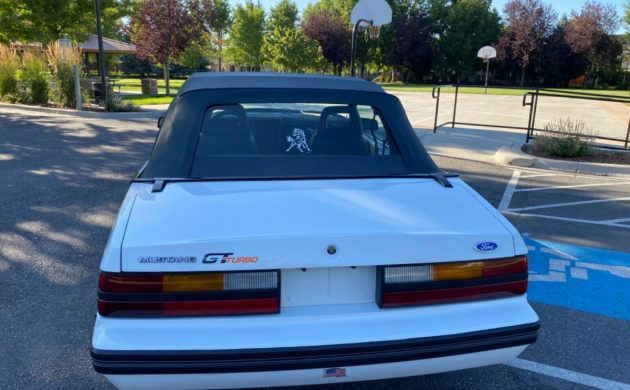 At the time of publication, bidding for this convertible is at $4,050. Would you purchase this predecessor to the SVO Mustang?