Ford's Western-themed Bronco promises adventure and fun at every turn, and nothing's hotter today than the first generation of these rugged short-wheelbase utility vehicles. The Bronco speaks to fans of all ages seeking a connection to a simpler time when America bristled with optimism and nothing tasted better after hard work than a slug of beer and a long drag on your favorite cigarette. If a huge slice of that optimism courses through your veins, consider this 1968 Ford Bronco in Umatilla, Florida. Though surely abandoned as a lost cause some time ago, the multi-colored and heavily rusted little ute seeks a buyer here on eBay, where at least five bidders have driven the market value above $4000.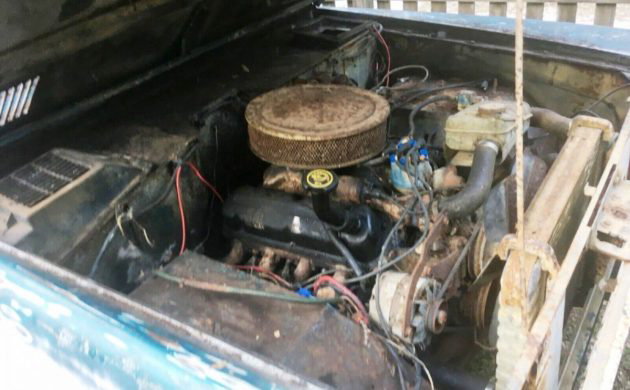 Later-model Ford Explorer valve covers disrupt the otherwise monochromatic display of rust-browned engine components. The 289 cid (4.7L) mill no longer runs but it turns freely by hand, which is often code for "I couldn't get it running, but maybe you can."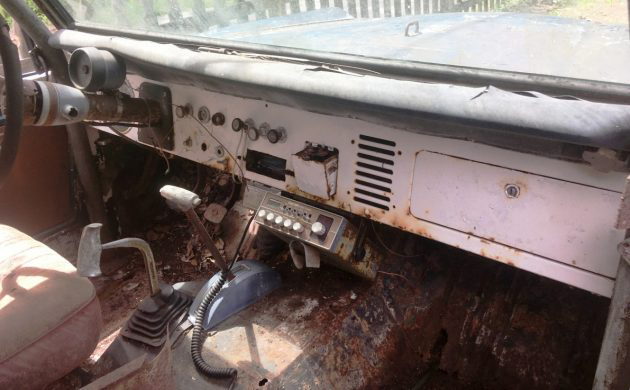 The Mustang-style automatic shifter presumably operates the four-wheel drive transfer case, while the Hurst T-Handle stirs the three-speed manual gearbox. A steering-column tachometer helps you bang those shifts precisely at redline. Joking aside, you can get entirely new bodies for these little trucks, a sound starting point when building the first-generation Bronco of your dreams.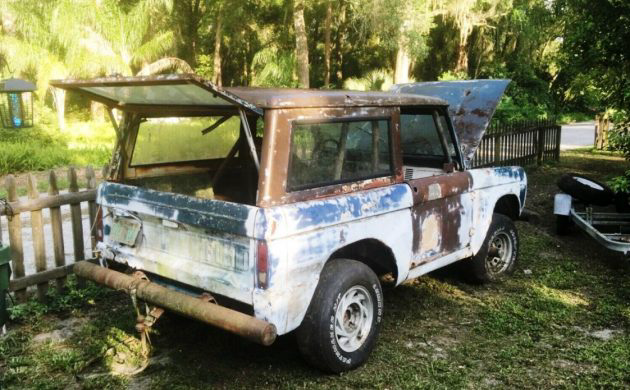 The tubular rear bumper can certainly take a hit or two. Side-swipe this little Ford at your own risk. Rusty perforations in (at least) the hood and roof combined with the steamy Florida climate likely explain the omnipresent rust. Credit the seller for showing undercarriage pictures that speak for themselves.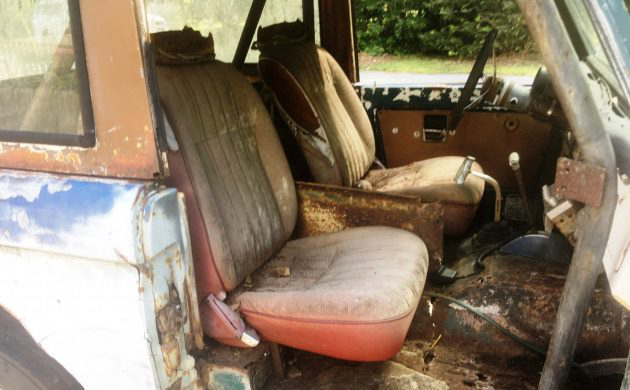 What looks like a home-made roll cage adds structural rigidity, or at least it did at one time. With an all-new Bronco coming in 2021, interest in these capable vintage off-roaders could strengthen. It may be difficult to justify an all-out factory restoration of this one, but it could become a fun driver that's not too fancy to take off road. The common Ford mechanical parts should be easy to sort, and the buyer will face numerous decisions of "stock or not" when chasing their vision of this Ford's future. How would you build this one?