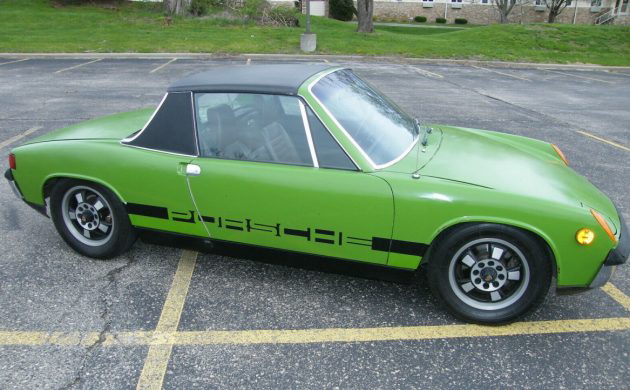 The 914 was a joint venture between Porsche and Volkswagen, after both were looking for a new mid-engined sports car to replace the rear-engined entry-level Porsche 912 and rear-engined range-topping Volkswagen Karmann Ghia. Hitting two birds with one stone, the bodies were supplied by Karmann, the six cylinder engines were supplied by Porsche, and the four cylinder (this model) was supplied by Volkswagen and produced 79 horsepower at 4900 RPM and 100 pound-feet of torque at 2700 RPM when new. You can find this one here on eBay, where the current bid at time of writing is $10,500.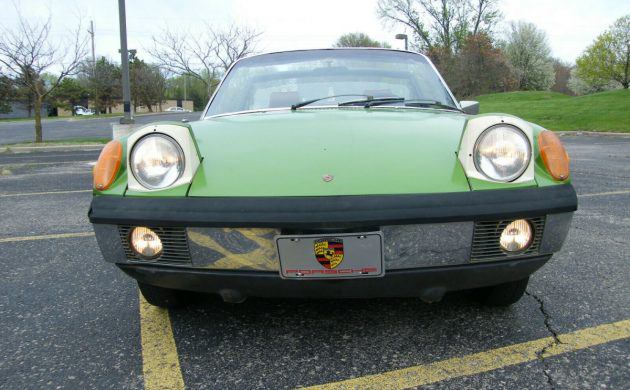 I'm a sucker for pop-up headlights, and among the list of working features is the pop-ups. The seller has an extensive list of working and non-working features, and the highlights of the posting are: the seller is both the second and fourth owner of the car (they bought it back after some time), it features working gauges, lights, and horn, but the synchronizer on second gear is worn, and it doesn't like to idle when warm. All-in-all a good project and driver's car, but by no means perfect. Repainted by the third owner during her 28 year career with the car, and will likely need to be repainted again, soon, as the paint is fading and chipped away in spots. All 914s were targa top models, so this is sure to be a good fun-in-the-sun vehicle, and the seller says as much.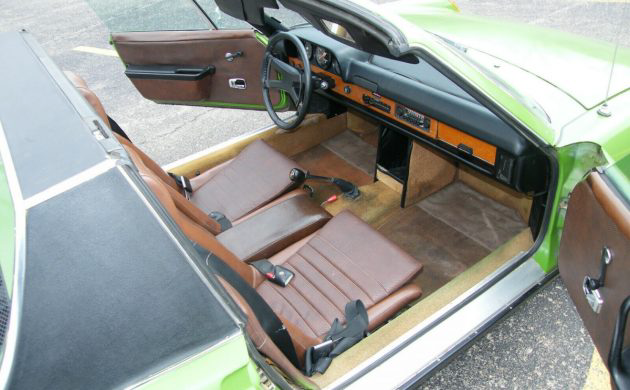 As far as nearly half-century old interiors go, this one is in impeccable shape. The seats look clean and unripped, and the carpet looks clear of mold and stains, though the seller does note cracks in the dashboard. Worth noting also, it hasn't seen rain in years and would likely need new window seals and rain guides in the engine bay to run it in wet weather.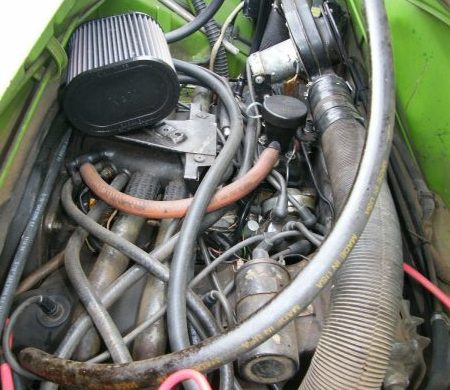 The engine looks fairly clean, as well, although they do mention that there is some difficult-to-photograph surface rust in some spots. Aside from the idling and synchronizer issues, it's said to run well, and is fun to drive. 914s can be had relatively inexpensively, but with a little love and elbow grease can easily be jaw-dropping show cars worth well over $40,000. Just about the only sports car that's actually a good investment is a classic Porsche, and this one is sure to bring you a healthy amount of smiles per mile along the restoration journey.