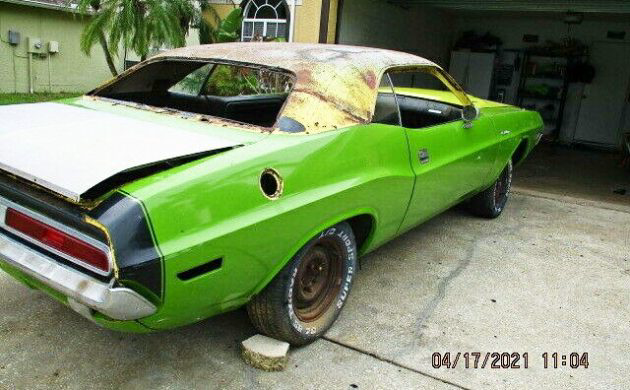 The Dodge Challenger and Plymouth Barracuda were released in 1970 as a late response to the Ford Mustang and Chevrolet Camaro, which dominated the pony car market in the late Sixties. One characteristic that distinguished these new Mopar E-Body coupes from their Ford and GM competitors was their flamboyant color palette. You could order your Challenger in Plum Crazy, Go Mango, or many other vibrant hues with unique names. The seller of this 1970 Dodge Challenger project available here on eBay states that it was originally painted in Lemon Twist which is a Plymouth color that was available on Dodges as Top Banana.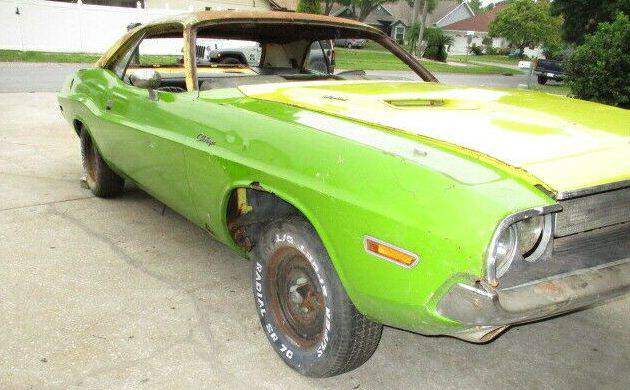 To add to the color confusion, this Challenger now appears to be finished in something resembling Sublime, another 1970 Dodge color. According to the build plate, this example left the factory with a Slant Six engine and automatic transmission, though neither are included. There is a V8 crossmember installed, so it either had an eight-cylinder swap at one point or was being set up for one. These cars were available from the factory with a variety of V8s ranging in size from 318 to 440 cubic inches. This roller features disc brakes and power steering which is good news, especially if a larger, more powerful engine is installed.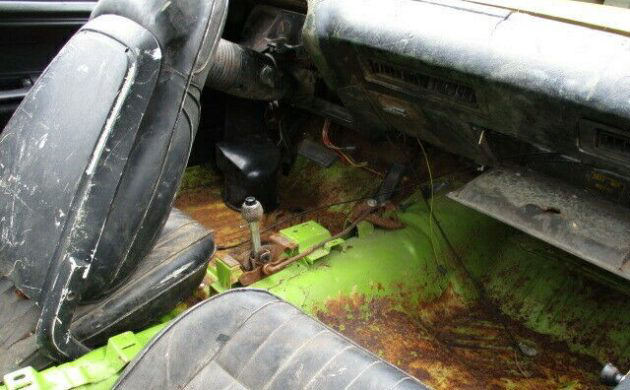 The body is a good starting point for restoration, having solid floor pans and frame rails, which are only covered in light surface rust. All body panels are original to the car, stamped with numbers that match the door tag. The most obvious rust issue is around the rear window channel, likely exacerbated by being covered by a vinyl roof. The seller indicates that it will need some additional rust repair and a replacement driver's door and cowl panel are included in the sale. The front grille, taillights, side glass, and door panels are also included in the parts stash, though the windshield and rear glass are not present. Other unspecified parts are missing, so a potential buyer would want to verify what they will need to source before bidding.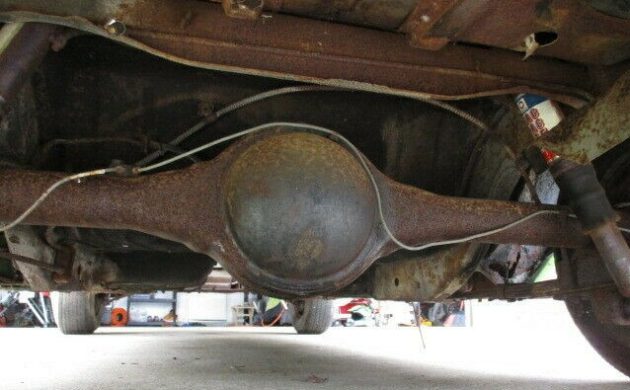 This Challenger is offered with a North Dakota title and the seller says that overseas buyers are welcome, which is good news for muscle car fans abroad. Depending on the reserve price, this could be an affordable path to owning one of the most iconic Mopar products of the early Seventies. Would you paint it white and live your Vanishing Point fantasy, or choose another crazy color like Panther Pink?