After seeing as many car advertisements as I do, I have a tendency to be a little 'jaded' when I see "rare" or "special" in an ad. Usually this means the seller has an overly inflated idea of what they have from watching TV auctions or shows and has an unrealistic price on their car to match. I don't know about the price yet on this one as it's being auctioned here on eBay, but I can sure tell you this car has the right stuff! It's been an Alabama car all it's life and is currently located in the tiny community of Irvington.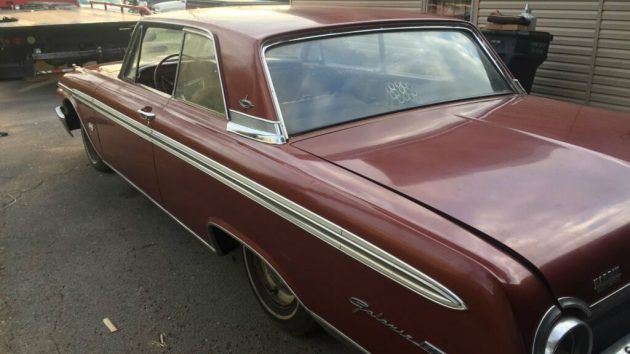 That is the original Chestnut Metallic paint you are looking at. This car was driven until 1978 when it was literally put away in a barn. This car is so original it still has the spare tire it left the factory with (although I'm not sure I'd trust it!) The seller states they haven't even washed the car yet, so who knows how nice the paint will come up. I don't see any rust (although that certainly doesn't mean there isn't any) and the only damage I can see is the front bumper seems a little cockeyed.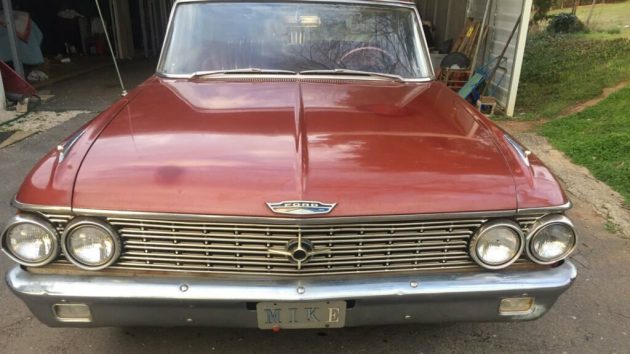 I wonder if Mike's still around to ask about the car? I hope so! I love that target motif on the grille. This car was made to go fast, and let everyone know it.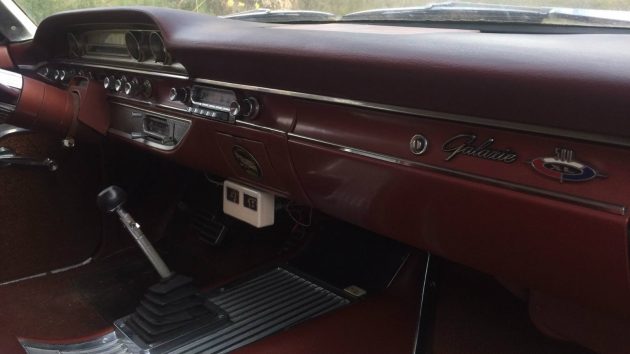 What, you may ask, is a four speed manual transmission doing in a car like this? Ah, there are more surprises to come. The interior is really nice as well apart from the carpet being discolored in a few spots. Dye can be a wonderful thing if applied carefully. So what's the white box under the dash? More gauges? Anyone recognize it?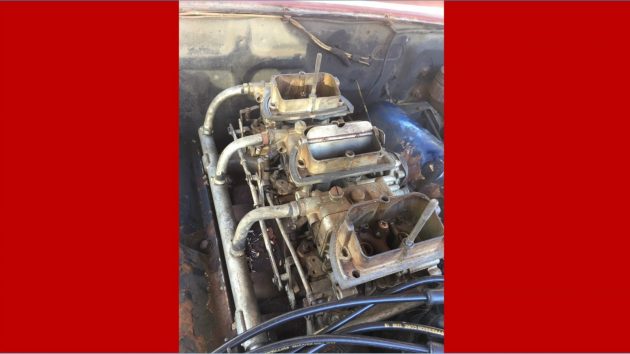 What's this? Did Jamie stick a picture from another car in by accident? No! This is a genuine three carb setup on a factory aluminum intake! Yes, this mild-mannered looking big Ford came with a 406 V8 with 11.4 to 1 compression ration, factory dual point distributor, factory cast iron headers, huge brakes and s a 4.11 9-inch differential. Wow! Now are you interested?