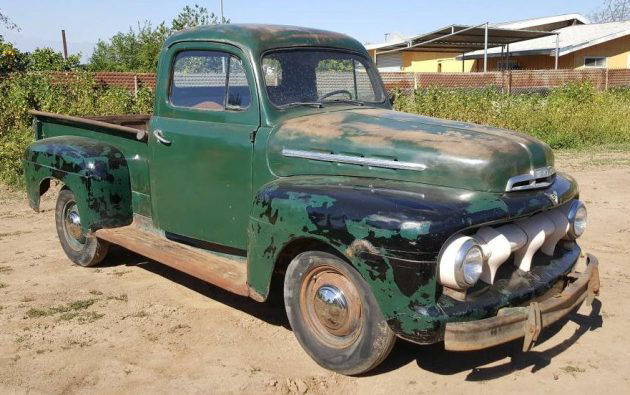 From the same seller that has the Mercury M-250 truck we featured recently (you can see it in the background of some of the pictures) you can find this 1951 Ford F1 pickup, complete with "as found" pictures. It's located in Norco, California and is listed for sale here on craigslist for $10,995.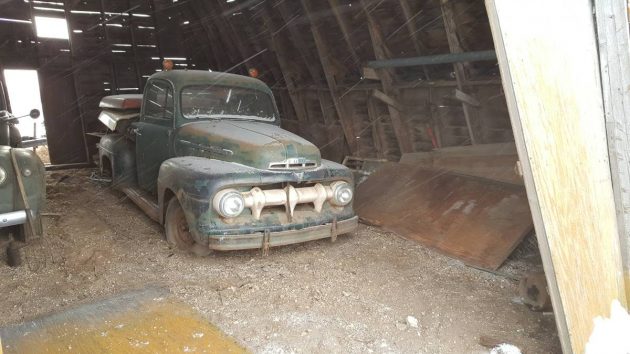 Here's one of the "as found" pictures. The seller doesn't tell us much about the vehicle, but does state that it wa parked in the barn in 1979 and recently pulled out to be sold. That pretty much implies it doesn't run and also leaves us wondering if the engine is seized.  Apparently no effort was made to get it started. No, I'm not ignoring the even older Ford in the picture beside it, but it's not listed for sale.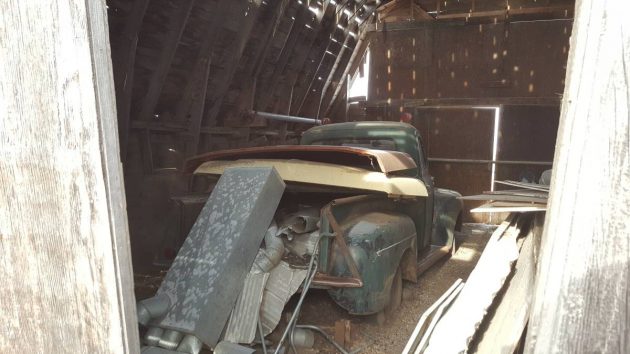 Here's another shot of the truck's resting place. There is one additional old truck the seller is listing–it's a 1949 F3 for sale here, and unlike this one, it runs and drives well.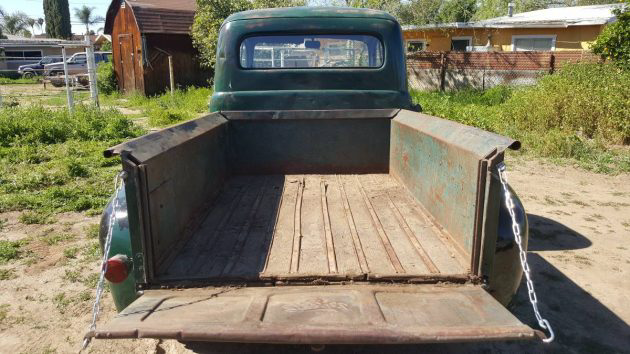 The bed doesn't even look too bad. Okay, I've held back long enough–if you are a patina lover, this is the truck for you. It certainly has that!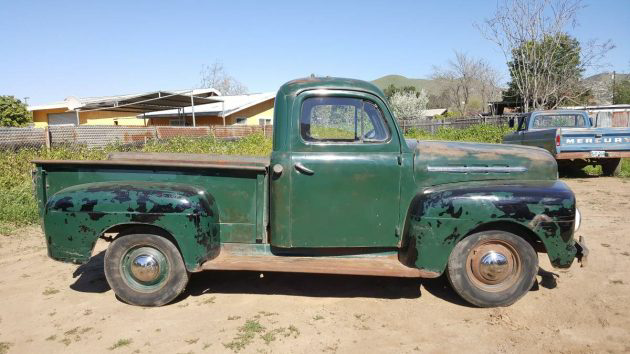 There is a pleasing look to the truck right now, but I'd want to make sure that any rust was addressed before it had a chance to go further. And if you did want to restore an F1, I don't think you could ask for a much sounder base to work from.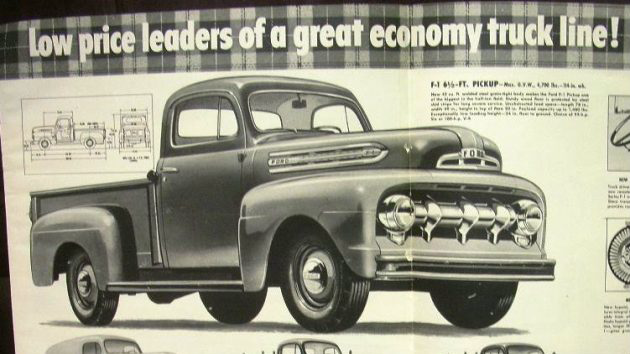 The F1 wasn't aimed at what you might think of as a truck buyer in 2017, that's for sure. Everything was about utility and economy. I think the stylists did a great job, though, and that's why these trucks are a favorite of both restorers and restomodders alike.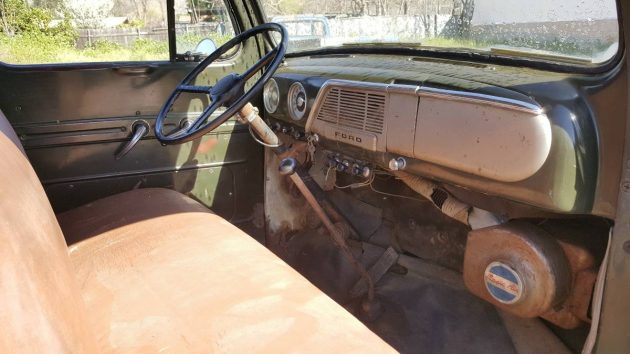 Even the interior is refreshingly plain, with no add on door panels at all: the painted metal shell was good enough for an F1 customer.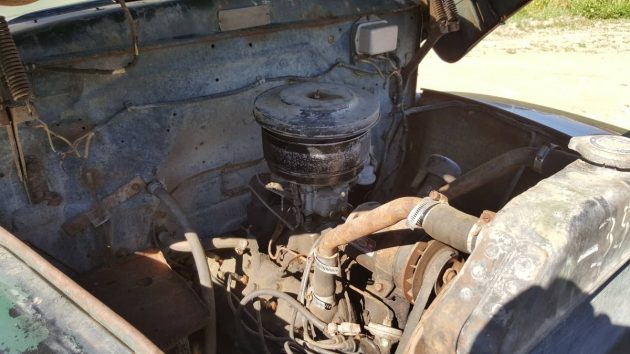 Considering it's appearance and the vintage of the truck, this is probably the original 239 cubic inch flathead V8 under the hood. This flat head configuration was rated at 100 horsepower. Now, I cringe a little when I ask this question, but would you make it run and drive safely but leave the cosmetics be, restore it to original or restomod this fine truck? Make your case in the comments section!