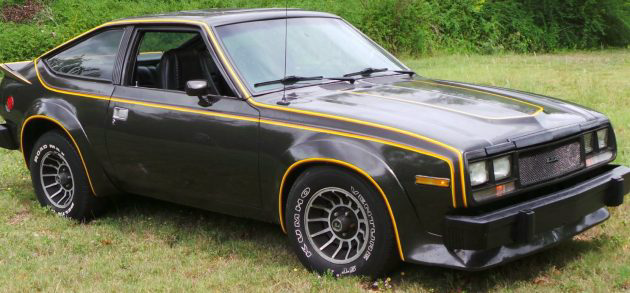 Not intended for wallflowers: that could have been the marketing tagline for the extreme AMC AMX, like this 1979 model featured here. Wearing possibly the most aggressive factory body kit of the era, the AMX channeled its IMSA and road course pedigree via this wild cosmetics and handling package, and this example here on eBay also features the optional V8. Bidding is just under $5K with the reserve unmet.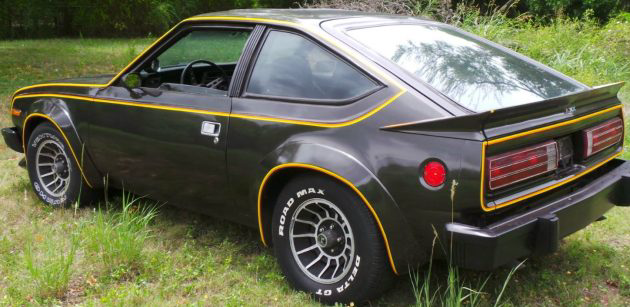 The AMX package also consisted of "Turbocast II" aluminum wheels, white-letter radials, black out trim, an integrated rear spoiler and front air dam, and the aforementioned firmed-up suspension. While the actual horsepower numbers didn't jump, performance was respectable whether you opted for the venerable 4.2L inline-six or the optional 304 V8 like this car has. The seller says performance is brisk, and that it runs / pulls well.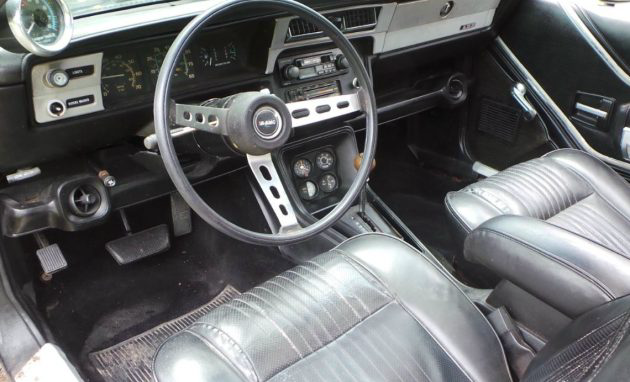 Inside, the interior is holding up quite well, with the the vinyl bucket seats presenting nicely along with an uncracked dash. The AMXs also came with an optional gauge package, seen in the lower center console, but the seller notes some gauges aren't working at present. Someone has added a fairly tacky large tachometer on the A-pillar, but those are easily removed. A floor shift automatic was another feature associated with the AMXs.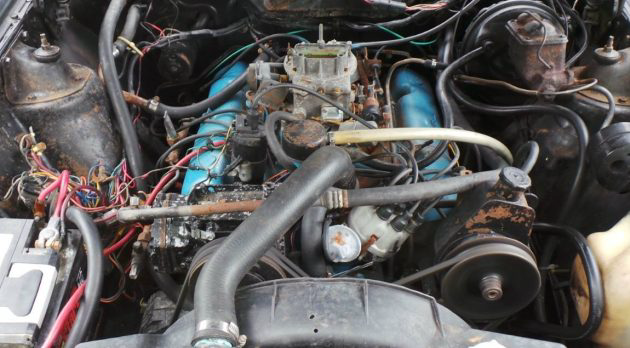 The engine bay is the messiest part of this car, looking a bit like a rat's nest – surprising considering how tight the rest of the car appears. The air cleaner is also missing and is not included with the sale, but the original A/C components are said to still be present. Overall, finding an AMX in any sort of condition is a challenge, much less one that retains most of the components that made it an AMX to begin with. Will this one clear its reserve price?