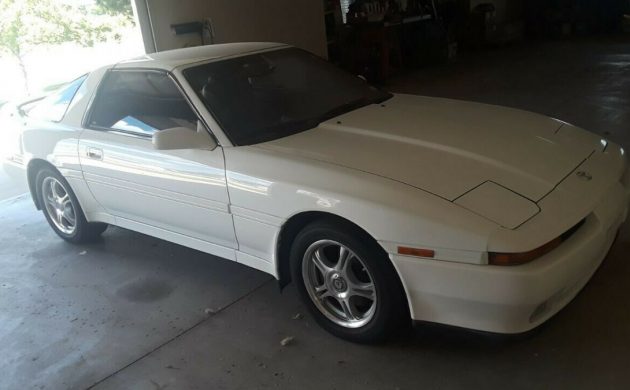 The third generation Toyota Supra is a car that is both rare and not so rare, turning up with enough frequency that you can recall the last time you saw one, but not enough that you should sleep on the right example at the right price. For many, the right example is the turbocharged model like this one, that provides ample thrust in the form of a 7M-GTE inline-six engine making a healthy 231 b.h.p. Whether you see it as a raw performance car or a sultry grand tourer is up to you, but seeing as this example listed here on eBay is equipped with the automatic transmission, it's more a case of the latter – in my opinion.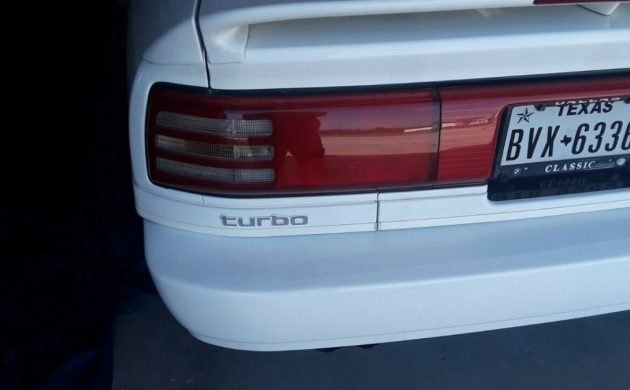 The naturally-aspirated cars seem to pop up more often; heck, I've got two of them for sale at the north Georgia property I'm helping to clear out right now. Even those cars made good power, with a healthy 200 b.h.p. on tap should you go without the turbos. The Supra of this era marked a distinct shift within Toyota's lineup, as the Celica transitioned to a front-drive platform while the Supra carried on with a traditional rear wheel drive layout. The Supra seen here, with the turbocharged powerplant, is an emerging collectible as it represents the highest-performance model Toyota offered that year, but it's still light years behind the next generation model in terms of desirability.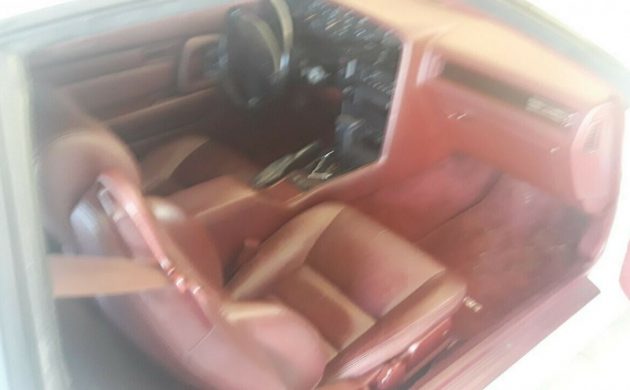 The interior left little question Toyota was trying to build a competent grand tourer with this iteration of the Supra. Leather seats with deeply-sculpted bolsters, high-end stereos, color-matched interior finishes with thick carpeting – this was not a raw sports car. Factor in how many were ordered with the automatic transmission and it's effectively a Japanese Porsche 928. This isn't a bad thing, and this example is even equipped with a removable Targa-style roof panel to provide an open-air experience. The seller doesn't provide much detail here and the photos are terrible, but it at least looks like the interior is in good shape.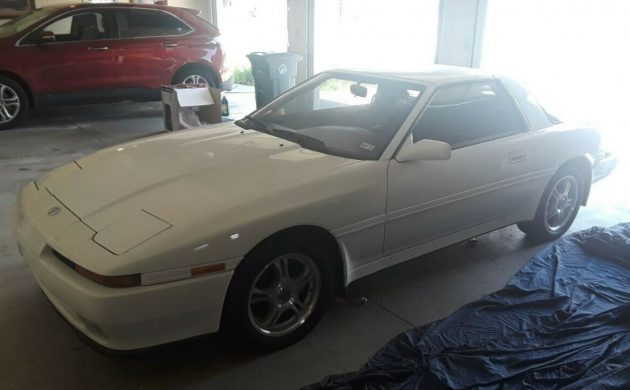 The listing claims it is all original except for the wheels, and that's a shame because the wheels are fairly terrible aftermarket rollers. The factory five-spoke wheels from the later third-generation Turbos are the ones to get, in my opinion, as they look the most sporting and help the Supra walk the line between relaxed GT and high-powered performance coupe. The bodywork does look to be in decent condition, and being a Texas car, the seller assures us there's no rust. The presentation is a let-down here, as it looks like a fairly special car with reasonable mileage of just over 108,000 – but that's not stopping bidders, as it's currently bid to $7,800 with no reserve. Which Supra generation is your favorite?