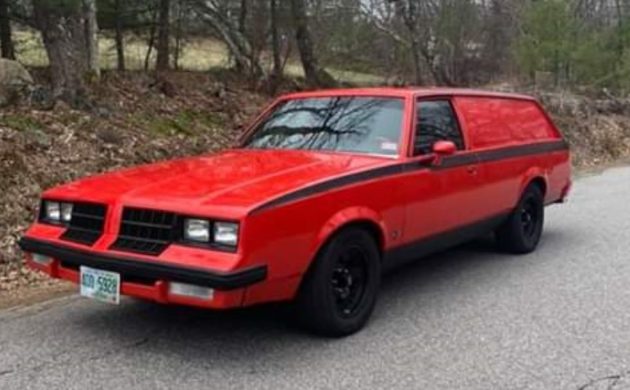 UPDATE: There are quite a few images with this listing, interior and engine included (Yes it's a Chevy engine). Sorry for the confusion. I could not, and still cannot, access them via my laptop for whatever reason but could with my iPhone. Be sure to check them out as the portray a more thorough representation of this unique vehicle.
Sometimes you may wish for a certain model or design of a car that is long gone and no longer produced. Most of us have to make do with what is currently offered or what we can dredge up from the past. Others, however, make their own way as well as their own car. For example, want a late model, two-door station wagon, and can't find one? No worries, make your own just like this 1981 Oldsmobile Cutlass custom two-door station wagon. This unicorn is located in Belmont, New Hampshire, and is available here on Facebook Marketplace for $8,200 OBO. Thanks to Paul S. for this most unique tip!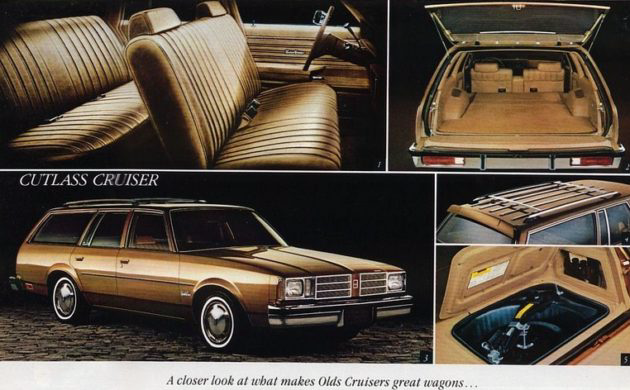 A two-door station wagon sometimes referred to as a shooting-brake, has been gone from our domestic shores for some time now. They occupied multiple different platform sizes from full-size cars all the way down to sub-compacts. While a seemingly incongruous combination, a two-door coupe kit-bashed together with a station wagon, they had and have a following. That said, it's not the most functional design. Unfortunately, our seller has only included three images with his listing so I'll work around his description as best I can. As can be seen in the above image, here's how this '81 Olds Cutlass wagon would have originally looked. It's a standard GM "G" body arrangement from the early '80s (It was an "A" body but the newly introduced Chevrolet Celebrity and its cross GM spawn, the Pontiac 6000, Oldsmobile Ciera and Buick Century snagged the "A" definition relegating the old rear-wheel-drive platform to the "G" designation). Anyway, it was a pretty ho-hum design like most of GM's line-up from that era. Perfectly functional mind you, it did what it was supposed to do, haul families and their stuff around, about that's about the size of it.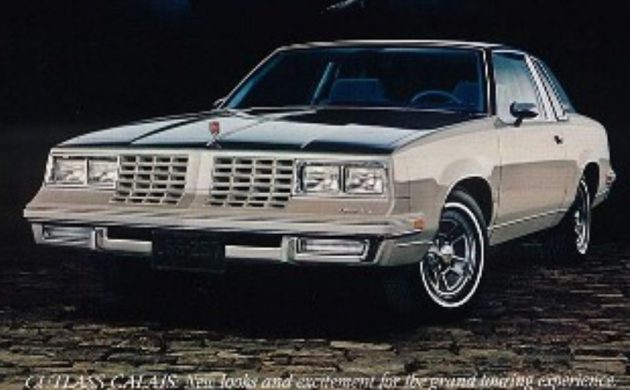 To add a bit of mystery to this concoction, the nose piece of this wagon is not the design used originally on the '81 Cutlass station wagon, it is more similar to the grille and bumper that was employed on the Cutlass Calais or Supreme coupe.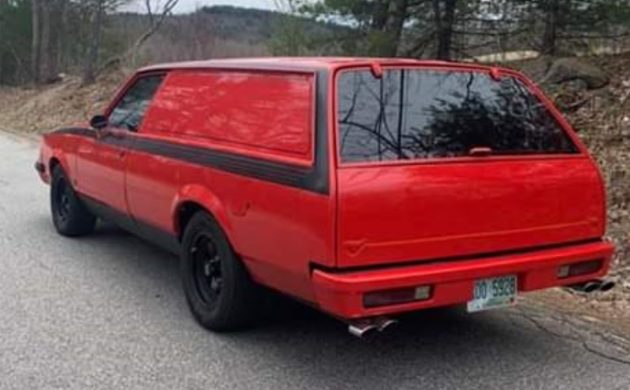 Well, from California, here it comes! Some enterprising individual on our nation's west coast took a torch, air chisel, cutting wheel and who knows what else and created this fantastic looking "What if Oldsmobile had done this?" station wagon. There is no description of how this car was created so that's a matter of inquiry but the seller invites a request for details. Under the hood is a 350 CI V8 which I'll assume is a Chevy small block (what else, right?). Oldsmobile offered three different V8 engines for the Cutlass in '81, both 260 and a 307 CI Olds sourced gasoline engines and an Olds mangled 350 CI diesel. Yes, this custom could harbor an Oldsmobile 350 motor but I'm betting it's the ubiquitous Chevrolet variant. There are no images but the seller states that the engine, which has accumulated only 5K miles, has an Edelbrock carburetor and a custom exhaust system. He also mentions that it drives through an automatic transmission. He further adds, "Runs great, Lights, brakes heat and ac all work as they should."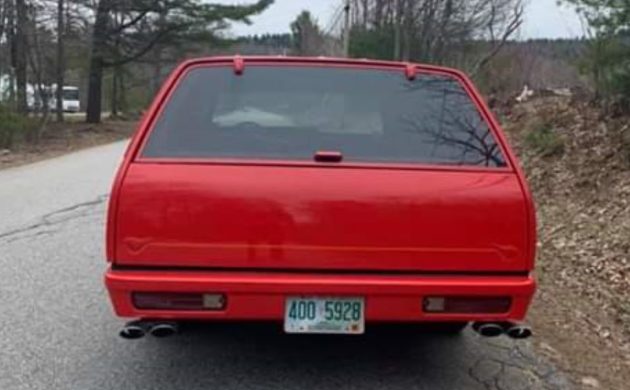 As for the interior, the seller indicates that there are "lots of custom features" including a Kenwood CD player and  Bluetooth connectivity. He further adds that even though this Olds is now domiciled in New Hampshire, it has never seen a New England winter as it has been properly stored and maintained. This wagon is way cool, I don't know how else to describe it. It's a perfect blend of shapes and lines offset beautifully with its orange/red finish, black trim and black American Racing wheels. And from what can be seen in the three accompanying images, the metalwork is brilliant, someone really knew what they were doing. This Oldsmobile Cutlass wagon is definitely worth a closer look, don't you think?