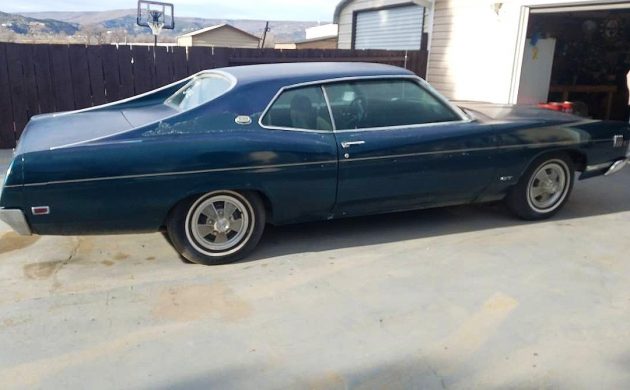 All hail the flying buttress roof! First (more than likely) employed by John Fitch on his 1965 Corvair Sprint, and then appearing, with reduced dimensions, on GM's '66 and '67 A-Body intermediate cars. For '68, this extended C- pillar design was picked up by both the Dodge Charger and Chevrolet Corvette. Not wanting to miss out on the dated trend,  Mercury borrowed the styling cue for its '69 and '70 Marauder and Ford glammed on to it in '69 for its Galaxie 500 and XL and deemed it the "Sports Roof". And today, for your viewing enjoyment we have a '69 Ford XL, so equipped. It is located in Raton, Colorado New Mexico and is available, here on craigslist for $14,800. Thanks to Gunter K for this tip!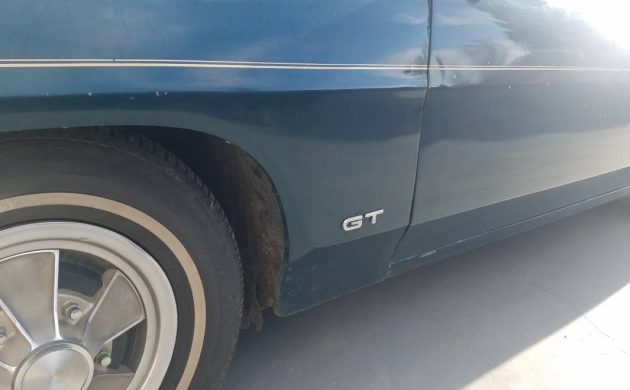 The seller refers to this Ford as a Galaxie GT  but it appears to be an XL equipped with the GT Performance option which mandated either a 390 or 429 CI V8 engine, competition suspension, steeper rear axle ratio, power front disc brakes, special wheel covers, and GT badging. And assuming that's the case, this is a pretty rare car as, according to Mecum auctions, there were only about 1,200 or so produced.  Specific XL traits, besides the roofline, are the XL badges on those extended C-pillars and the XL badge on the center console. This is truly a nice find as the Impala, with its Sports Coupe roof, and/or the SS427 option from this era, seems to occupy most of the resale and auction space. As the seller correctly states, "These are getting hard to find!!!!!"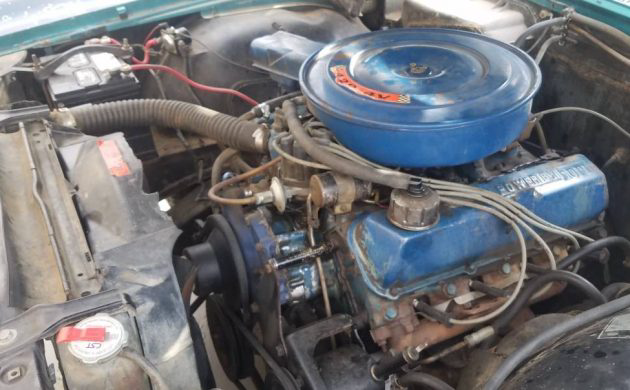 Interestingly, the XL, which was offered in both two-door sports roof and convertible models, came equipped with an in-line six-cylinder engine as standard equipment – not very sporting machinery for a car with performance intentions. It was available with more go but it had to be specified. This XL, being blessed with the aforementioned GT Performance option, has the bigger of the two available engines, specifically, the "Big Mo" in the form of a 360 gross HP, "Thunder Jet", 429 CI, V8 – new for the Ford division in '69. The big 385-series engine is backed up by a three-speed automatic transmission actuated by an inverted "horse-shoe" selector, first popularized by Buick and then picked up by Chevrolet in 1968.  The seller makes no reference as to how this XL moves out and the mileage is disclosed as 99999 which is probably a placeholder.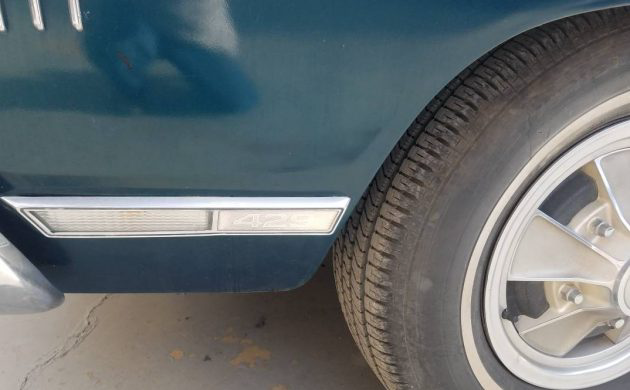 In the '60s, Dodge, Ford, and Chevrolet all employed their own "mag-type" wheel covers – we had a sidebar discussion about them in this 1966 Impala write-up. Ford used them on not only big cars like this XL but on Shelby Mustangs as well. While it's true that there were cheesy versions available at Pep Boys or J.C. Whitney, the ones employed by the Big Three were quality pieces that trade for notable $$$ today. As for the rest of the exterior, the finish of this Ford is faded and worn in places but the car, with its previously mentioned "mag covers", presents well overall. There is no sign of rust or crash damage, though admittedly the exterior images are minimal and not very revealing.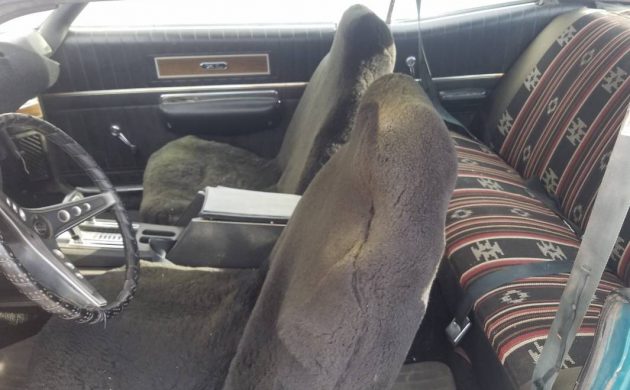 The interior, judging from the collection of attention-getting seat covers utilized, is probably not in the best of condition – like the exterior, the interior is poorly portrayed so it's not possible to make an objective assessment. Of note are the bucket seats and center console, not standard with either the XL model or the GT Performance package.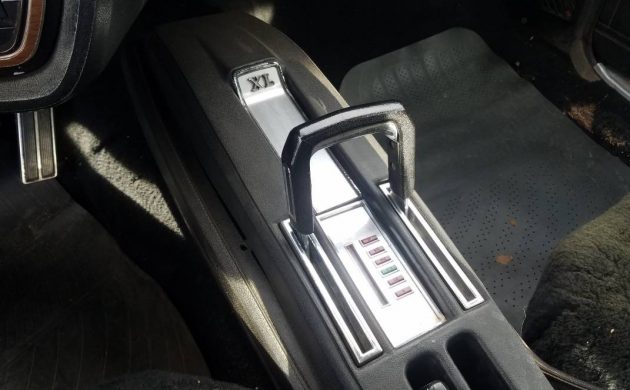 This Ford XL appears to have good bones, and it is certainly equipped the right way. It's a great find and a welcome departure from other full-size marques often found, if for no other reason than the fact that big Fords from this era have become scarce. This example will sell, whether the seller will get his price is debatable but this is a car with some draw, wouldn't you agree?