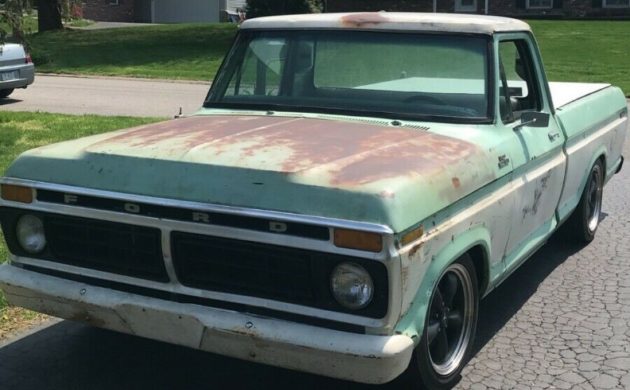 As far as the 2wd custom truck scene goes, the mid-70s Chevrolet is much more popular than their Ford counterparts. However, custom Fords are becoming more popular and have started to be supported pretty well by the aftermarket. This 1977 Ford F100 sits on a full custom chassis and features a surprise under the hood! It can be found here on eBay with a buy-it-now price of $17,000. Located in West Chester, Pennsylvania this one looks like a fun cruiser that can be driven as-is or customized further if the new owner chooses to. Have a look for yourself and see what powers this beast!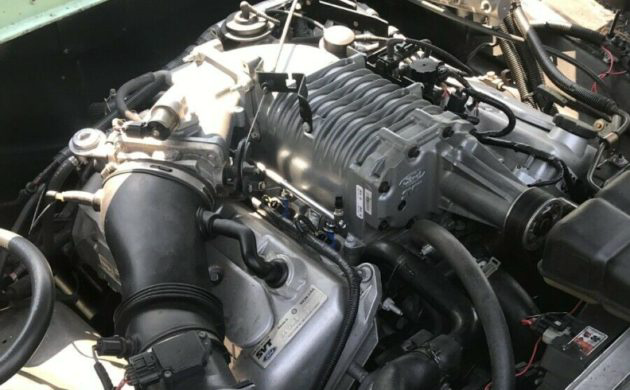 The entire truck sits on a Mercury Marauder chassis and is outfitted with a 4.6L supercharged engine and Tremec T-6 6 speed manual transmission. There are only 41,600 miles on the drivetrain, so it should have a lot of life left. The supercharged engine breathes through an Off-Road H-pipe and Flowmaster 40 mufflers.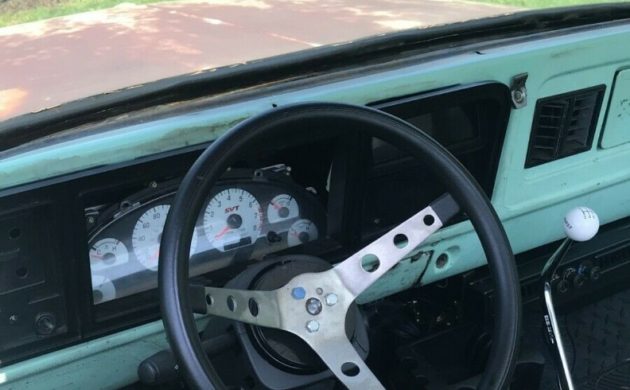 The interior features Mustang SVT Cobra gauges along with an aftermarket steering wheel and shifter. As you can see, the dash pad has been removed and the interior is pretty basic. This leaves the new owner some opportunities to customize it the way they want or drive it as-is.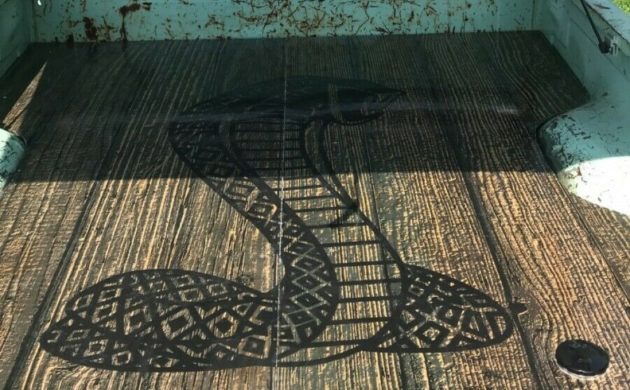 The Cobra theme is continued into the bed. You can tell the floor has been raised almost to the top of the wheel wells. The bed is covered by a Covertec bed cover and the wood features a laser printed Cobra emblem. Overall, this truck looks like a fun cruiser. What do you think?