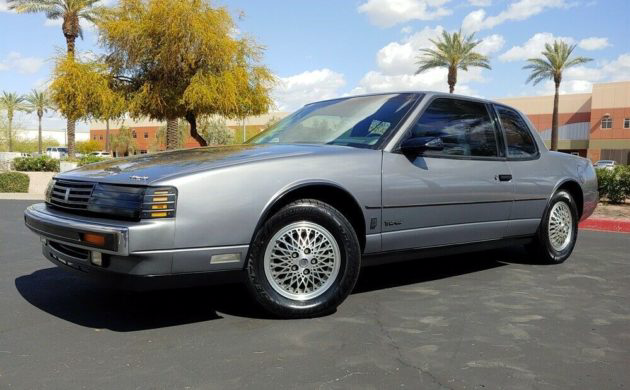 Here's a car we haven't seen in condition like this in ages: an all-original 1987 Oldsmobile Toronado Trofeo coupe, with the upgraded FE3 suspension, digital gauge cluster, and leather seats. The seller notes it was sitting for several years when he found it, but that it currently runs and drives quite well. Mileage is just under 90,000 and it honestly presents way better than that. Little details, like the original factory windshield still being installed, point to a car that's been loved. Find the Oldsmobile here on eBay with no reserve and bidding currently at a measly $2,807.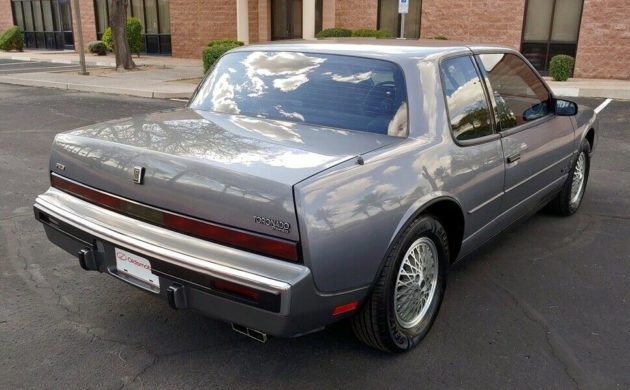 This is the precursor to perhaps the more recognized Trofeo that featured more curves and styling enhancements. This example ends abruptly out back, with a noticeable drop as the taillights and rear bumper come into the picture. Regardless, it's a still a dramatic departure from other GM cars of the era, and I've always liked the looks – but I also came of age when these cars were new and different, so I'm influenced a bit by nostalgia. The mesh wheels look to be in fine shape, and the noticeably rumbly factory exhaust remains in place – the 3800 V6 wasn't exotic, but it had a kick-ass exhaust note.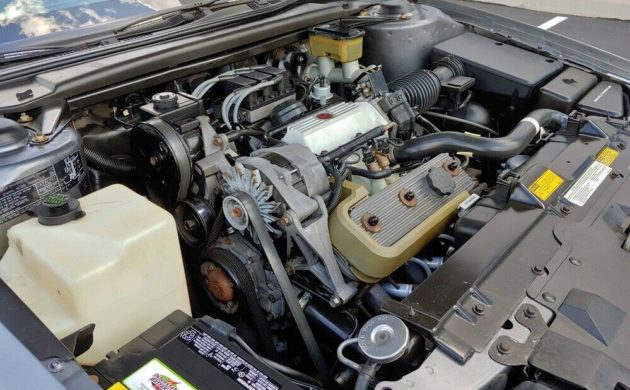 The seller notes that despite sitting for a spell, the engine fires up and drives with ease, and the standard automatic transmission shifts effortlessly through the gears. He does recommend some basic tune-up work along the lines of plug wires and fuel injection service to smooth out the idle, but would still get in and drive the car anywhere. The engine bay itself is quite clean, with no obvious signs of neglect or modifications. When these were reviewed as new cars, the performance was underwhelming but the handling provided by the FE3 suspension was praised as being quite responsive without sacrificing ride quality.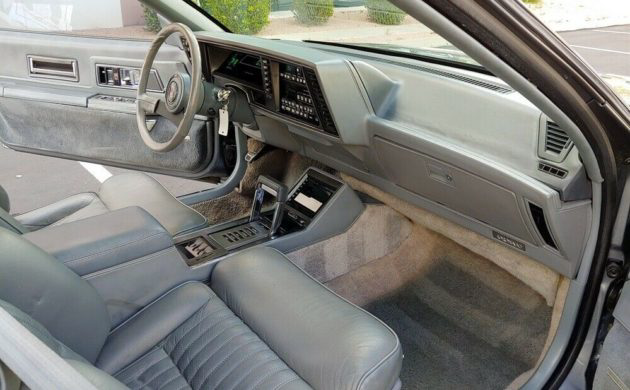 The interior is a definitely highlight, as the leather seats and carpeting both appear to be in mint condition. The dash shows no signs of cracking, either. However, there are some function-related issues mentioned, as the seller has identified a circuit-based issue that rendered the interior lights, vanity lights, power door locks, and power mirrors useless, and separate from that the power antenna, factory cassette deck, and power fuel door release are all in-op at the moment. Minor fixes for sure, and ones that you can live with in a no reserve listing like this. Will these ever be collectible? Hard to say, but I love seeing one this nicely preserved.