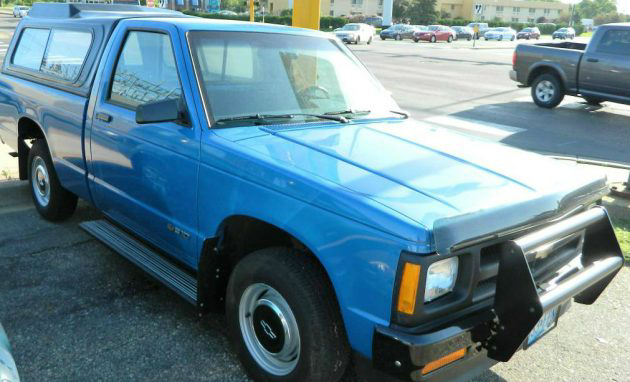 This Chevrolet S10 pickup is called a collector-grade vehicle by its seller, largely due to the low odometer reading of just 2,800 original miles. Although its a poverty-spec model with a four-cylinder, rear wheel drive and manual transmission, these trucks are nearly extinct in any condition and finding one that's been preserved like this example here on craigslist isn't an everyday occurrence. Thanks to Barn Finds reader Randy N. for the find.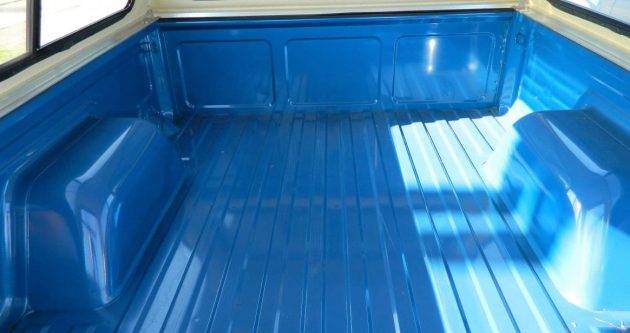 The bed, quite literally, appears as if it's never been used. The original paint color shines through brightly, and the bed-mounted topper has certainly helped further preserve the insides. In addition the topper, the little S10 has running boards, a bug deflector, brush guard and mud flaps, making it quite well optioned even if the mechanical choices were bare-bones.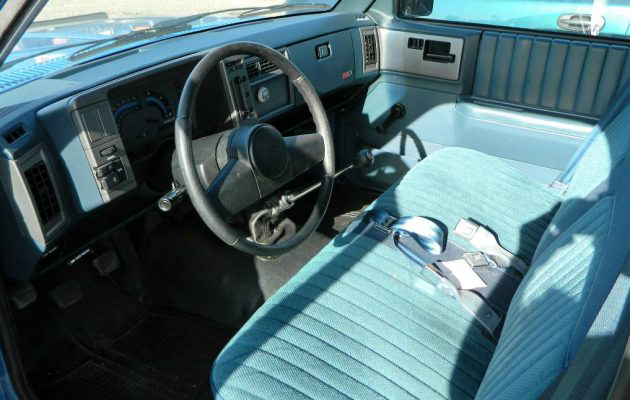 A manual transmission is a welcome sight with the four-cylinder on board, and the interior is shockingly nice. Untorn bloth bench seat, mint (both in condition and color) door panels and an uncracked dash round out what was already an impressively preserved survivor. Of course, one's mind can't wander and wish that the seller had some more information to offer about why this truck saw such little use.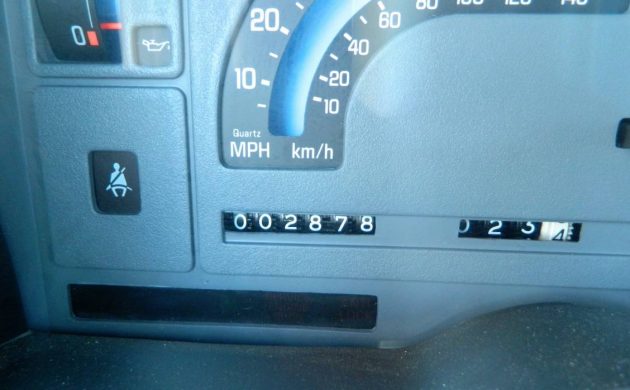 There it is – the epically low mileage this S10 sports. Its condition is such that a rollover is unlikely, and the seller is confident you're going to like what you see – hence the $9,500 asking price. While I do think the price is a touch high, I also believe trucks like these in this condition are somewhat impossible to find; if the seller is taking the approach of, "Find a better one," he may not be far off.