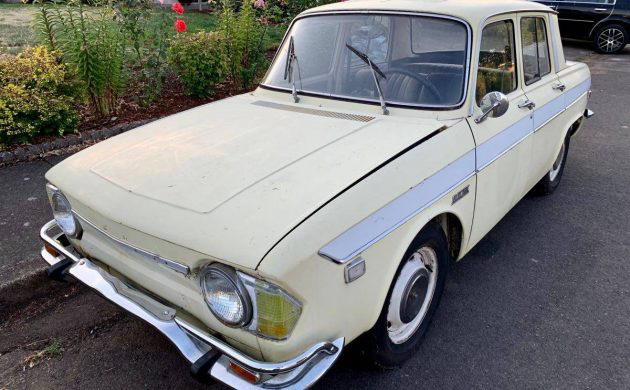 UPDATE – Our own Russ Davis featured this 1968 Mars II EV last summer and it's for sale again here on craigslist in Junction City, Oregon with a lower asking price of $5,500. Thanks to local_sheriff for sending in this updated tip!
FROM 8/19/2020 – Long before the hybrid and other cars with some degree of voltage power, electric cars were being put into limited service 50 or 60 years ago. One such attempt was the MARS II produced by a Michigan-based company using Renault R-10s as donors. One of less than 50 produced, this MARS II is located in Eugene, Oregon where it may have been first commissioned there by the local utility authority. It's available here on craigslist for $5,800. A shout out to Barn Finds reader Andria Antonakos for passing this one along.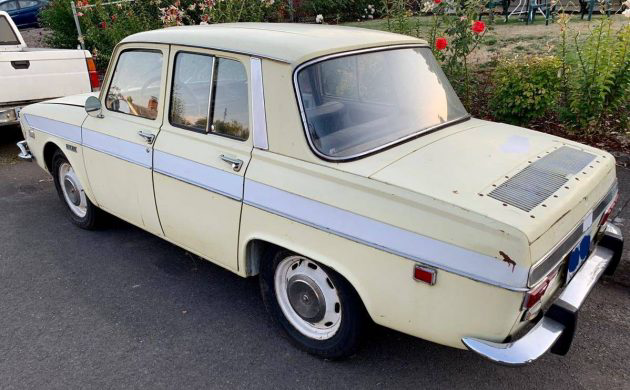 Apparently reworked Renaults made good prospects for turning into electric cars. The MARS I and MARS II vehicles (can't find what those acronyms stood for) were produced by Michigan-based Electric Fuel Propulsion. We understand they were the impetus for a string of five fast-charge stations at hotels off I-94 between Chicago and Detroit. The MARS II was based on a 1968 Renault R-10 and production estimates range from between just 42 and 47 units.
The seller's MARS II is said to have been purchased by Eugene, Oregon's local electric utility (EWEB). The cars were supposed to have a maximum speed of 60 mph, a driving range of 70-120 miles on a charge, and they could be recharged to 80 percent of capacity in under an hour. We're told this car has all its original equipment still intact. The MARS II is powered by at least 18 X 6-volt batteries as I can count them. One of the claims to fame, supposedly, for the MARS II is its mechanical controlling board that set the stage for electronic controllers in later generations of electric cars. The MARS II is a 120-volt system and has a tri-polar, lead-cobalt battery and regenerative braking-system that work together.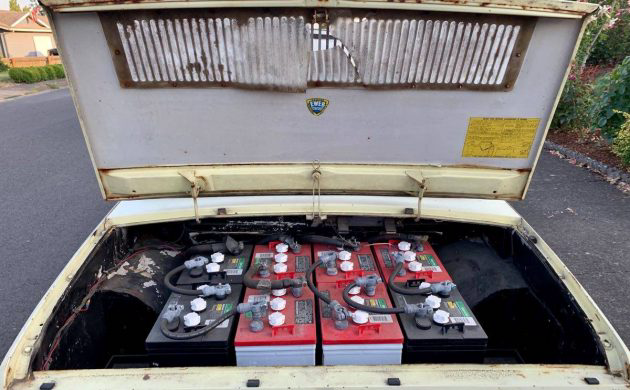 This is not the first time this car has changed hands. Back in 2005, an electric car enthusiast named Craig Huber had the car up on his web site. You can tell it's the same vehicle as to the small rusty dent up by the trunk on the driver's side is in place for both 2020 and 2005 photos. Also, the photos show a completely different set of batteries between the two-time frames, so perhaps the car was a runner at one point. It does not run now, and a trailer will be required to take it away.
Finally, this is not the first one of these cars that have appeared on Barn Finds. One materialized in Sweden in 2018 and it was reviewed by us at that time. Please click here for that story.