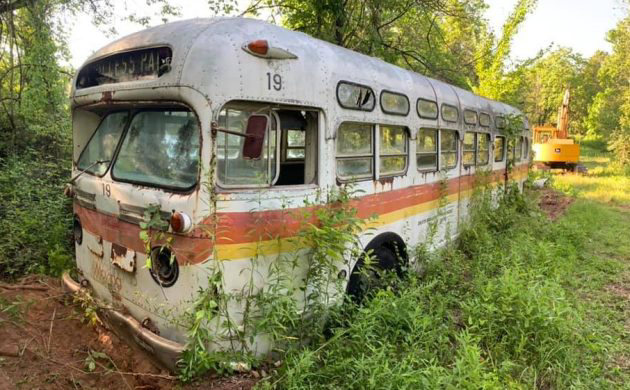 Occasionally, you find solid gold in Facebook Marketplace, both in terms of forgotten projects and the wild descriptions that follow them. This name-less bus is an example of both as the seller clearly has no interest in something he just dug out of his property, where it's clearly been hiding behind the trees and weeds for quite some time. I always wonder how exactly a machine this big ends up in the extreme reaches of a property  where it would have been forced to trace through the woods before reaching its final resting place. There's no engine, and the seller offered to deliver it for $40 million. Find it here on Facebook Marketplace with an asking price of $500.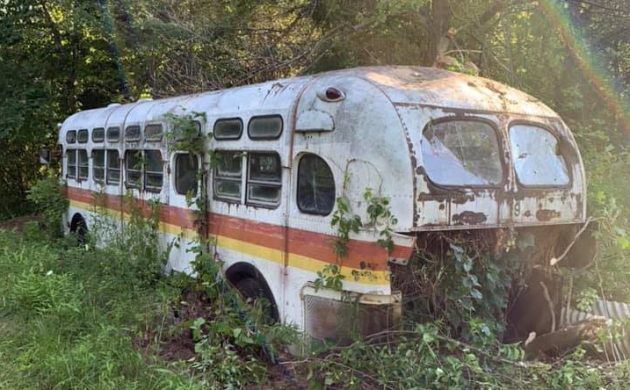 I'm sure one of you can instantly identify the make and model of this vintage city bus, but I'll leave it those experts before I stop lobbing guesses. The engine is long gone and it looks like the engine bay itself has been cavernous expanse for years, with the engine covers missing and plenty of undergrowth taking up residence where a powerplant once resided. The glass looks like it's there in some places and not in others, and I doubt that you can still walk down to the glass shop and pick up replacement glazing. The seller is asking very little for this project bus, so it has that going for it – unless he decides to turn it into an outdoor kitchen, as he suggests in his Marketplace listing.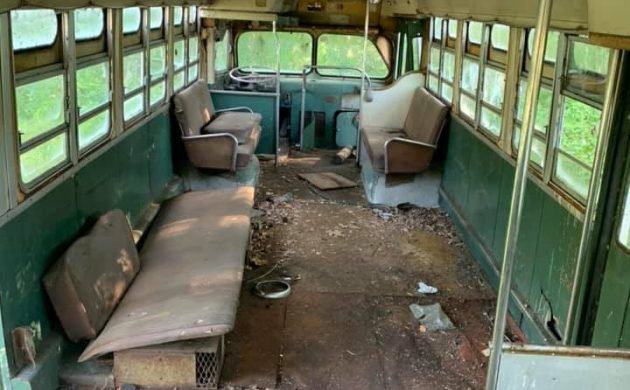 Wow – look at all that room! Camper conversion, party bus, gardening shack, food truck – the possibilities are endless. The floors look quite nice here, and most of the glass does appear to be intact. You're likely looking at a full gut of the cabin if you want to build a motorhome, but fortunately, there's not much to gut. There's no plumbing or HVAC equipment, so that will have to be added, too. The seller will help you load it, and he's hoping to at least get scrap value for it. Would you pay $500 for a rig like this if you had place to store it?