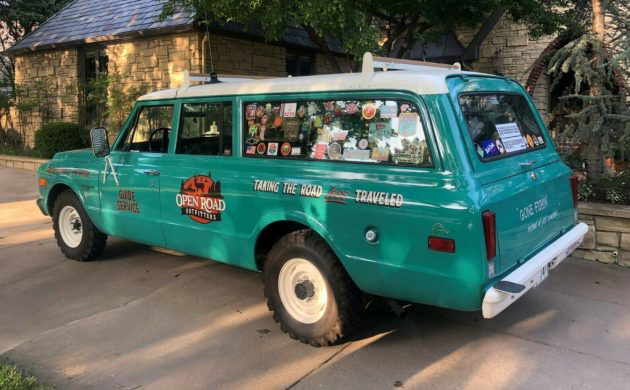 I'll admit it. I'm a sucker for vintage camping/hunting/fishing vehicles. When I see an old Woody or Suburban decked out with "XYZ Lodge" on the side and vintage gear loaded up, it makes me want to travel back in time and enjoy the freedom of lake living. Such is the case with this 1972 Chevrolet 3-door Suburban. It looks like it drove straight out of the woods of 1972 into 2020. It can be found here on eBay with an asking price of $36,500. I would expect a truck like this to be located in Maine, Minnesota, or Idaho, but it currently resides in Wichita, Kansas. Have a closer look at this time capsule and check out the vintage accessories that come with it!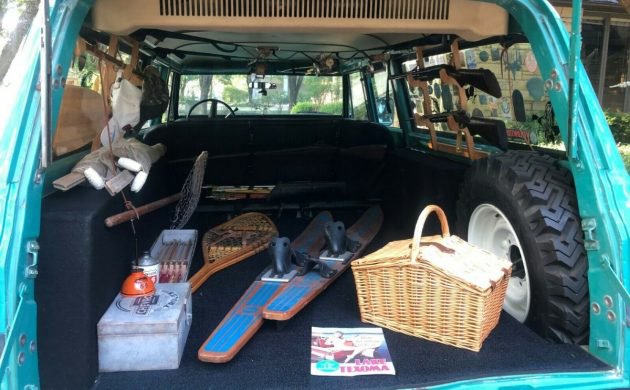 The sale includes some really cool vintage gear. While the water skis and snowshoes don't really compliment each other, I get what the seller was going for. This Suburban is ready to take you on any adventure. Check out the ceiling-mounted air conditioning unit!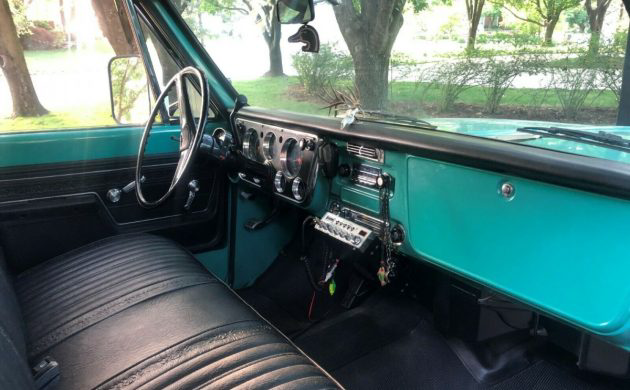 The front portion of the interior is very nicely done. The vintage CB radio is a nice touch and it also includes an under-the-hood loudspeaker! There are no photos of the engine in the ad, but it says the Suburban is powered by a 400 cubic inch big-block V8 backed by an automatic transmission. Hopefully, it runs as good as it looks.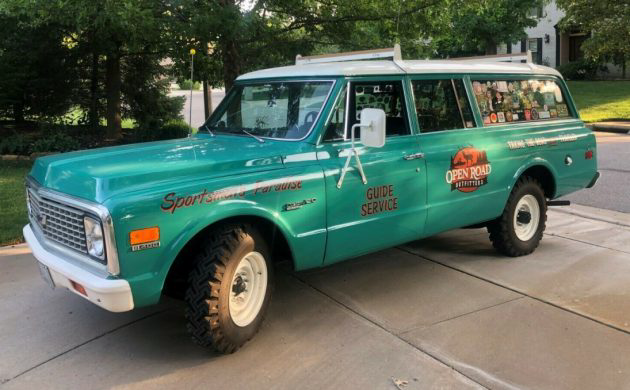 This is a great looking ride that would be an awesome vehicle for an actual lodge or guide service. Can you imagine this thing pulling a trailer with a raft or drift boat on it? Or how about picking up guests from the airport? It looks like a real winner to me, how about you?