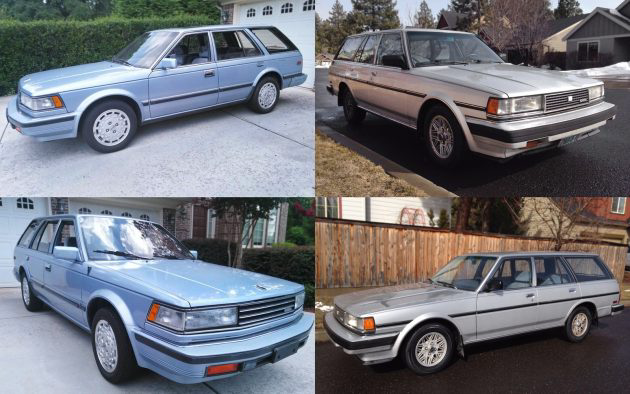 Wagon Wars, coming to a reality tv network near you (insert grinding guitar sounds and two back-to-back, sleeveless-denim-shirt-wearing, tattooed, goatee'd tough guys)! Wait, they probably wouldn't be working on Toyotas or Nissans, scratch that. These battling wagons are both from the smack-dab-middle of 1985 and one of them may or may not be a better vehicle and/or a better value than the other is. They're a 1985 Nissan Maxima Wagon, sent in by Pat L (thanks, Pat!), and a 1985 Toyota Cressida Wagon. The Maxima is on craigslist in Fayetteville, Georgia with an asking price of $4,500 and the Cressida is on eBay in Bend, Oregon with a Buy It Now price of just $2,499! Let the battle begin!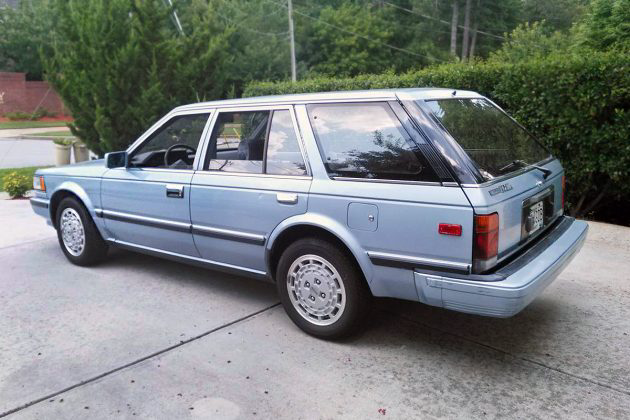 The Nissan Maxima is arguably the nicer, more ready-to-go car and the price reflects that. But, if you're good with tinkering on somewhat vintage Japanese cars, the Toyota is a good deal. It'll need a bit of bodywork for dents and some mechanical work like a new rack and pinion steering unit and diagnosing some on-again-off-again check-engine lights and faulty power door locks, etc. But, it has a ton of new parts and pieces and reportedly is jump-in-ready! The Maxima is in "99% factory condition" and is also ready to go! But, it's two grand more expensive. Hmm.. It's sort of a Chevy vs. Ford thing with Toyota and Nissan. Some people just like one brand over the other and there's no changing their minds no matter what anyone says.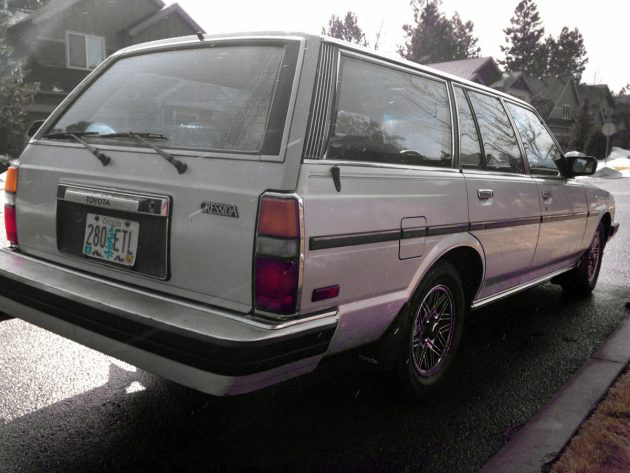 The Toyota Cressida obviously has the bigger storage compartment. No, wait, that's just an odd, close-up camera angle, never mind.. The Toyota Cressida wagon was over $1,000 more expensive when new than the Maxima wagon was at $15.945, which is the equivalent of $35,765 today. That may seem like a lot but this was it for Toyota in those days, thee top of the line. There was no Lexus or Infiniti in 1985, you just went with a Cressida if you were a Toyota lover or you went with a Maxima if you were a Datsun/Nissan lover. It sounds and looks like there is no rust on either car, which for anything 32 years old, is amazing.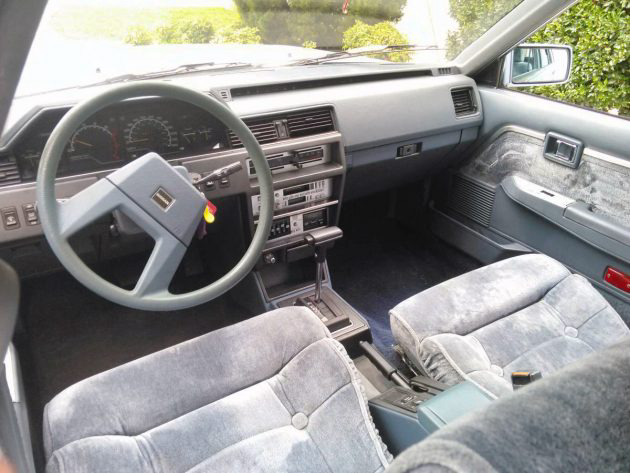 The Maxima is scary nice, as in, I'll be in trouble (again) if I look at it too much longer. As in, "We don't have any more space for yet another car" trouble. Both cars are automatics, of course, these were the "luxury" offerings and as such most of them were automatics. And, power windows and locks? Yes, on both. AC? Of course, but no word on if it works on either car after 32 years.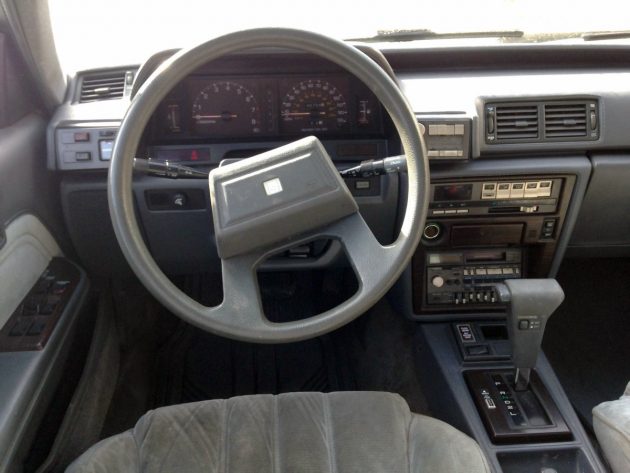 One difference between the two cars, other than the obvious design and mechanical differences, is that the Toyota Cressida wagon has 186,770 miles and the Nissan Maxima has a mere 46,800 miles on it. The Maxima wagon gets 2 mpg less in both city and highway than the Cressida wagon does, if anyone cares about such things. I don't, but some do.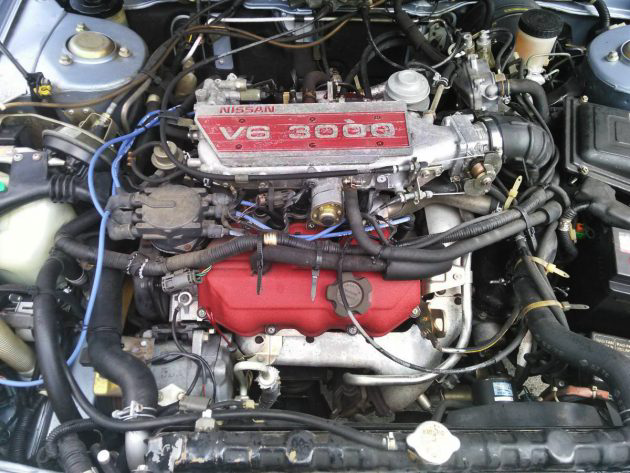 In the looks department, Nissan's VG30E, 3.0L V6 with 152 hp is the clear winner. It's basically a detuned Nissan 300ZX engine and, come on, parts of it are red! Plus, it has a new fuel pump, new tires, new power steering hose, and a new battery. Not to mention, it has over 100,000 fewer miles on it. That'll be hard to top. Toyota, you're up!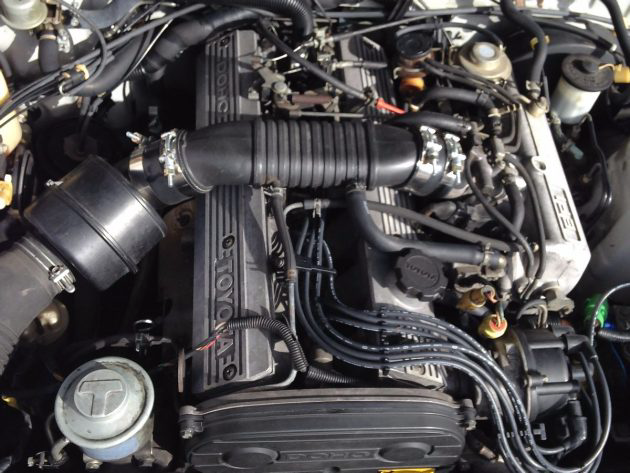 Well, there it is, in all of its non-flashy Toyota'ness. This is Toyota's 5M-GE 2.8L inline-six with around 155 hp! And, to touché the 300ZX-derived Maxima engine, this one is basically from the Toyota Supra! Whoa, the battle is on! Although, when the hoods are up at the car show the red-sprinkled Maxima engine is the clear winner. This Toyota Cressida engine has a list of new parts that'll make your head spin, such as a "new timing belt and tensioner, new cam, crank, balancer shaft seals, new cam tower gaskets, new rear cam seals (Toyota parts), new distributor gasket (Toyota parts), new air intake seals, new muffler and tailpipe, and new ignition cylinder and keys." The Maxima is just a low-mile car so maybe eventually it'll need most of those things once it adds another 100,000 miles on the clock. I know which one I'd choose and I'm going to try to resist. Is there a clear winner in this latest episode of Wagon Wars? Which one would you choose?