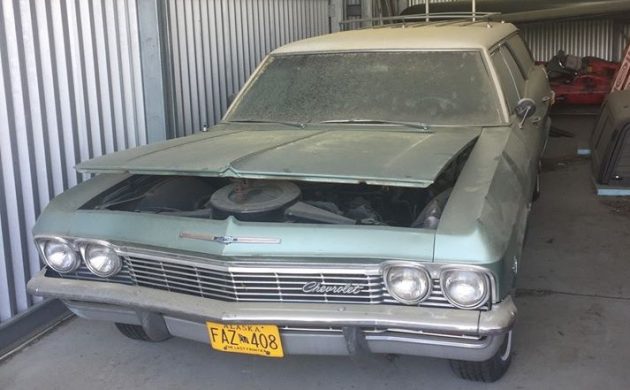 In 1965, the Chevy Impala, which had been redesigned, set an industry sales record that hasn't been beaten since more than one million units sold in the U.S. Apparently more and more people were "seeing the USA in a Chevrolet." Part of that success is this 1965 Impala station wagon, which appears to have been in dry storage for some time. The seller doesn't say much about the car in his ad here on Facebook Marketplace, but it looks to be a dusty, but a solid machine. If you want to see it, you're going to have to get to Fairbanks, Alaska, and to take it home, that will cost you $9,950.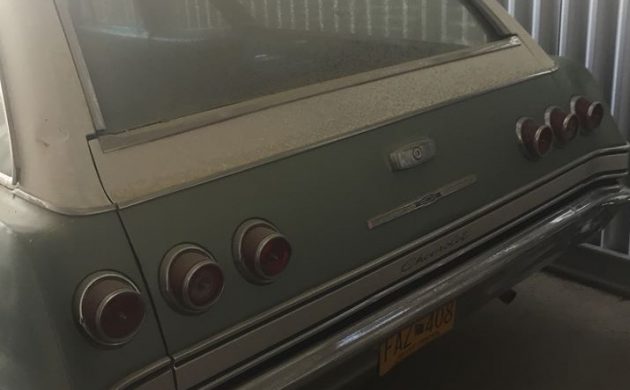 The Impala first appeared in 1958 as essentially a decked out Bel Air hardtop or convertible. From there it branched out to carry Chevy's top-line model flag until the Caprice came along in 1965/66. It has remained part of the Chevy portfolio on and off through 2020 when Chevrolet decided to move more of its production to SUVs and trucks. The fourth generation of the Impala – which ran from 1965 through 1970 – covers the seller's wagon. Beginning in '65, all new full-size Chevrolets went with a full-width perimeter frame and a new body that featured more curves, a sharper angled windshield with reshaped vent windows, and a redesigned full-coil suspension. (source: Wikipedia)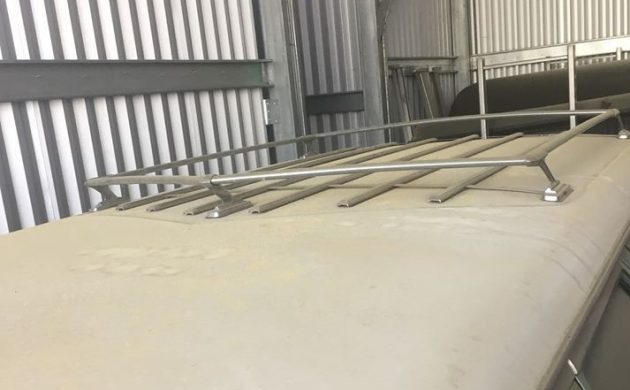 As we said, the seller is short on words regarding his wares, preferring interested parties to message him instead. What we do know is that the body looks really good from the limited angles the photos give us. We gather it doesn't run or why not pull the car out and take pics from all around instead of from inside a single-stall garage? The seller says the exterior color is beige, but it looks more like white over Artesian Turquoise from checking out the Chevy color charts for that year.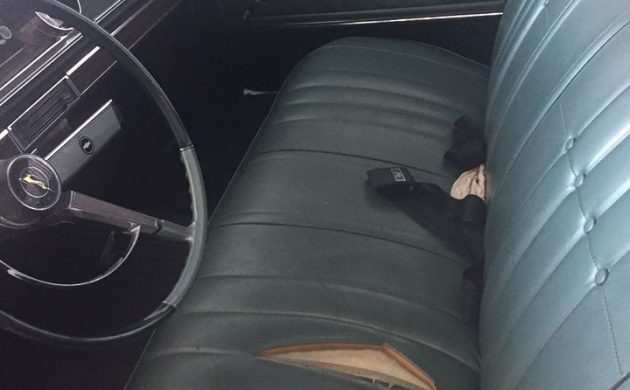 From what we see of the interior, it looks mighty nice except for the tear in the bottom of where the driver would sit. Hopefully, that's an easy fix. The tissue dispenser under the dash is a nice touch. We can't tell if there's a third seat way in the back, so we'll assume it's a six-passenger wagon. All the glass looks good and the car would probably present really well with good cleaning and wax.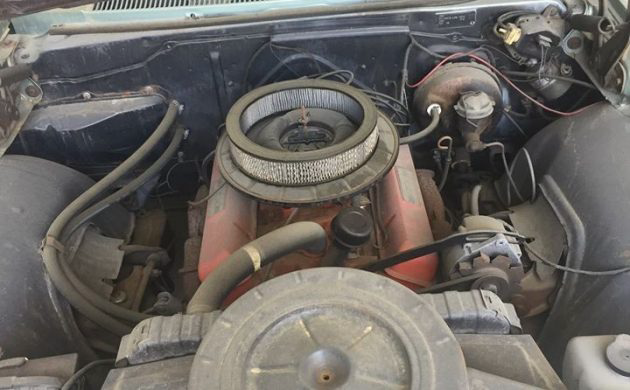 The engine compartment looks like it hasn't been touched in a while except to remove the air cleaner (perhaps in an attempt to start it up). We can't tell what flavor of V-8 is there, but it's likely the small block 283 or 327 with a Powerglide to handle the shifting duties. We see a power brake booster, so power steering is probably there, too. No signs of factory air conditioning.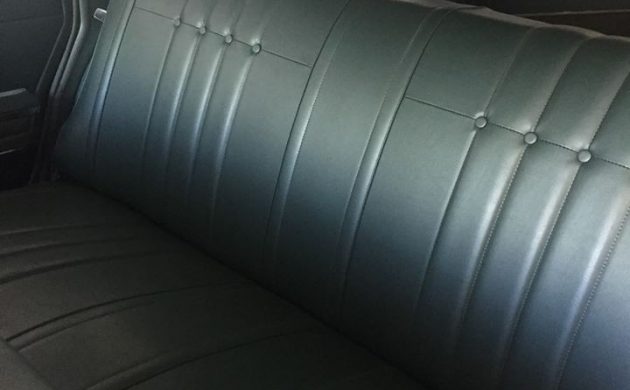 The seller apparently checked with Hagerty before setting his price as Impalas from 1965 go from $8,500 to $26,300 depending on body style and engine choice. Considering this is a wagon and not a 396 or 4-speed, the lower end of that price range is more likely. But that would also depend on if the wagon is roadworthy and we're not told anything about that in the seller's ad. Wagons Ho!