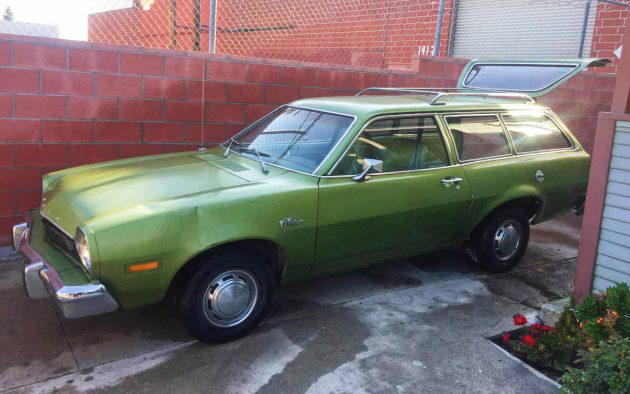 Fellow Barn Finds writer Scotty did a fantastic write up on this poor little Pinto wagon earlier in June.  Since then, the car was removed from craigslist. It has again popped up here on craigslist, with both the engine information that Scotty asked for and a lowered price of $2,500.  Part of the reason is that the owner is moving, and can't take this little gem with him.  Since I am a sucker for down on their luck dogs and cars, I thought I might give this car one last chance on Barn Finds by giving it another write up with the update.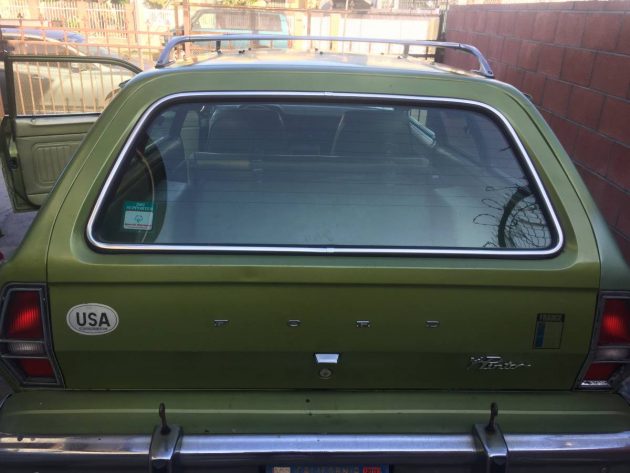 I know most have seen the Pixar movie Cars, but did you ever take the kids to see WALL-E?  If not, the premise of the movie is that humans have polluted the Earth so much that they have retreated to huge space stations, where their every whim is catered to. In their absence, little trash compacting robots are methodically cleaning the place up.  This goes on for so long that the space station inhabitants never really consider going back, and all of the robots wear out and stop working.  Except for one.  His name was WALL-E, and he was cool because of his dirty exterior, boxy design, and quirky charm. This little Pinto wagon, pointed out to us by the amazing Pat L., lives in beautiful Los Angeles, California.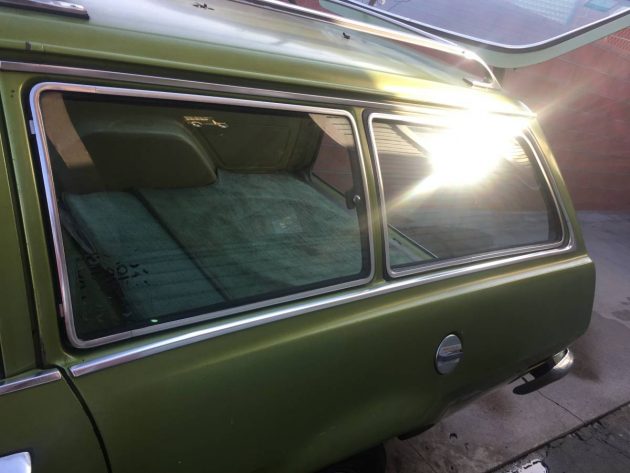 Pintos catch a lot of flak.  People make fun of their looks, their build quality, and, of course, the whole exploding if it gets tapped in the rear thing.  The truth of the matter is that they were pretty good cars in comparison to their domestic competition.  When was the last time you saw a Chevrolet Vega roaming the streets?  With proper maintenance, these cars will last for a long time.  If I were one of the designers of the Pinto (well, one that didn't work on the fuel tank location and design…), I'd be pretty proud to see that my work still soldiers on.  Another aspect of the Pinto thing is the racing aspect.  These cars were easy to hot rod and make handle pretty well.  In the days when dinosaurs roamed the Earth, these were the cars of choice for the mini stock division at circle tracks nationwide.  You'd have twenty or so amateur racers battling each other in little Pinto hatchbacks without mufflers, looking and sounding like a pack of bees that just had their hives kicked over.  Talk about some fun racing to watch!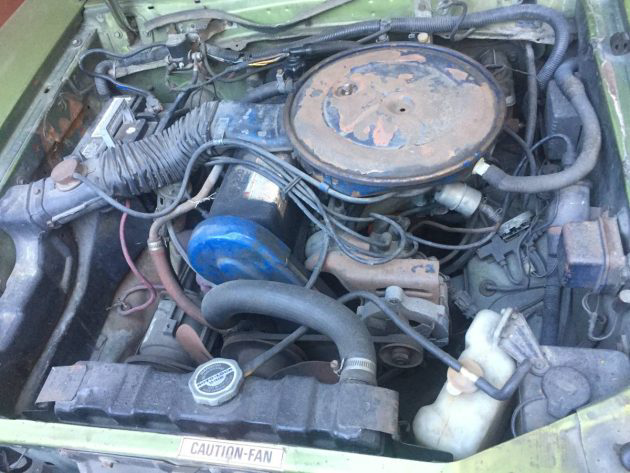 Since the last post on Barn Finds, the owner has changed the advertisement to note that it is, in fact, a four cylinder powering this car and he even gave us a few pictures to boot.  The 2.3 liter Ford OHC inline four cylinder is found under the hoods of most of the Pintos built, and was probably one of the most durable engines Ford ever built.  This great motor lived on in the Ranger pickup until 2001, and it had been upgraded to 2.5 liters by then.  It was also produced with a turbocharger in the Mustang SVO, the Merkur XR4Ti, and the Thunderbird Turbo Coupe.  When you combine this engine with Ford's durable transmissions and rear ends, you see how a Pinto like the one featured could live on for years.
As you can see from this interior picture, this car is in fair, but useable shape.  The owner lives in Los Angeles, which presents a few challenges.  From the looks of the razor wire topping the wall next to what appears to be the owner's nicely landscaped home, it appears theft may be a problem in the area.  Surely you can't believe that to be a problem in Los Angeles, but let's go on that theory.  Having a pea soup green 1976 Pinto wagon with an AM radio as your daily driver would certainly make chances good that the car would be sitting in the driveway unmolested and ready to go every morning.  Add to that the manual transmission, which literally locks up the already overworked brains of today's thieves, and its better than having the boys from Brinks guarding your car!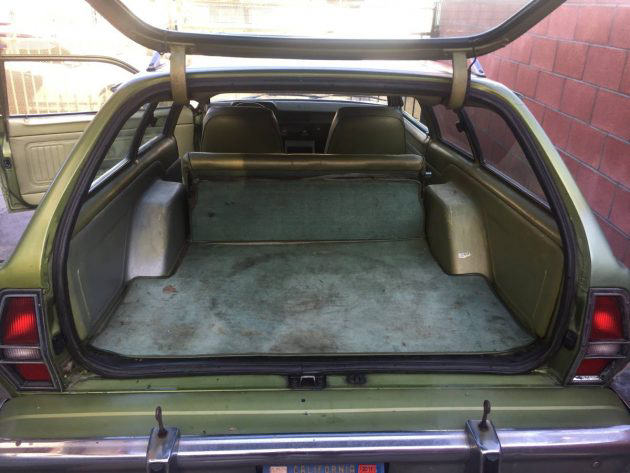 As you can see, other than a few dents and scrapes, the body of the car is solid.  The interior will need some cleaning, and some upholstery work is in order.  However, the  whole old, plain, Pinto motif works for what I have in mind for the car.  If it were mine, I'd be scouting the junkyards looking for a wrecked Mustang SVO or Thunderbird Turbo Coupe for a complete drivetrain transplant.  Given that those are rare, the second option would be to replace the 2.3 liter engine in this car, which was rebuilt two years ago according to the owner, with a 2.5 liter version from a late model Ford Ranger.  If research tells us that they would bolt right in, back that up with a 5 speed manual from a Ranger and slap in an 8.8 Ford rear end from one of the straight axle Explorers, Sport Tracs, or the last of the Ford Rangers.  These rear ends can be found with limited slip differential and disc brakes, or you can add the parts if they are not there with some work.  You may have to get someone to do some narrowing of the axle, but I think the conversion could be made to work.  With that drivetrain, you'd have a really healthy, long legged runner with a stealthy look to it.
In all, this is not a car to make women faint at the sight of it.  However, it would be a cool little parts runner or a cheap car to get a teenager interested in wrenching.  Kids today dig older cars, but nearly all of them have nobody to help them make that next step into ownership and upgrading.  This could be a good father-son or mother-daughter or whatever the terminology is today car.  With all these gender and role things going on nowadays, I am completely lost.  My point is that the cost of entry is low, the car is easy to modify, and parts are cheap and plentiful.  After all of its faithful service, the car needs and deserves a good forever home.
Is there anybody out there with room in their heart and driveway for this Pinto?