In the '60s and '70s, Chrysler was famous for offering special option packages on some of its most popular cars. One of the lesser known of these is the Western Sport Special that was largely sold in California. These were first offered on the Dodge Dart, and then the new Challenger. As such, they were built in relatively small quantities (under 1,600 copies). Offered in only one model year, this 1970 Western Sport Special Challenger is sitting in a field in Ada, Oklahoma, waiting for someone to come save it. This project car is available here on Facebook Marketplace for $4,500.
Dodge was the last major player in the U.S. car business to get into the pony car game, more than five years after the Ford Mustang drove everyone crazy. The Challenger was their entry and had a run of more than 180,000 units from 1970-74. The Western Sport Special was one of the discounted option packages offered on the Challenger in only its first year, released near the end of calendar 1969 to Chrysler's Los Angeles and San Francisco sales regions, all being built at the LA plant. This was after the package had a short run on the Dodge Dart the year before.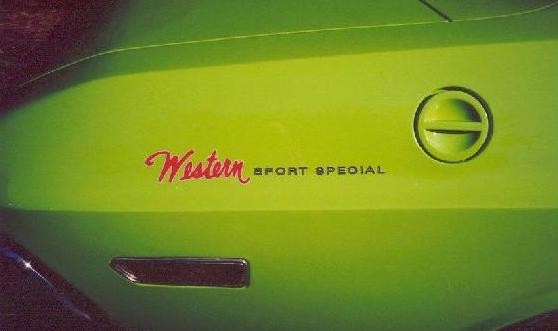 If you walked into your Left Coast Dodge dealer in 1970 and ordered a Western Sport Special, here's some of what you got for less than $200 extra: Western Sport Special decals on the rear fenders; vinyl top; woodgrain instrument panel; sill, belt and cowl moldings; front splash pan scoop; bumper guards w/rubber inserts; and larger tires on 14-inch Rallye wheels. The fender tag code for the WSS option was A91, which we assume is on the seller's car. The option was only available on the base Challenger.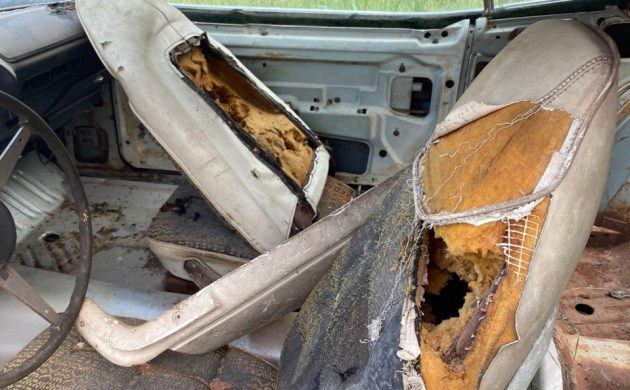 Some 1,592 of these cars were built, equipped with the following powerplants: 225 Slant-Six (145 cars), 318 V8 (1,066) and 383 V8 (381). There are rumors of one Challenger 340 being built as a Western Sport Special, but that's unconfirmed. The seller doesn't hint at which engine is or was in this car, so we don't know which small bucket this car fits into.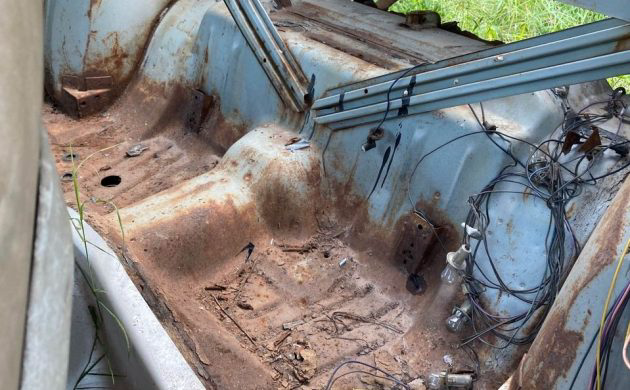 The seller portrays this car as being in Fair condition, but that may be optimistic. From the photo provided of the back seat area, it looks as though much of the trunk area has rusted away. We're told this car came from the factory painted white with a white vinyl top and a white/black interior. The exterior of the car may have been repainted purple (Plum Crazy) at some point. Parts of the interior are missing (like the back seat and driver's seat bottom). And the carpeting is long gone but reveals floors that don't look bad. The door panels are nowhere to be found.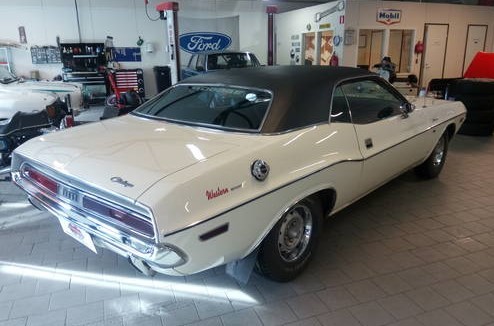 This seller has a mini-Challenger collection he's trying to liquidate. Besides this car, there is a 1970 model painted Sublime Green on the property as well as a 1972 edition. Hagerty pegs a '70 Challenger with a 318 in Fair condition at $14,000, but this one would need a lot of work just to get to Fair. While you'd like to see any forlorn Challenger back on the road again, sometimes Mother Nature has other ideas. Is this one of those times? BTW, the last photo is of a Western Sport Special with a black vinyl top.