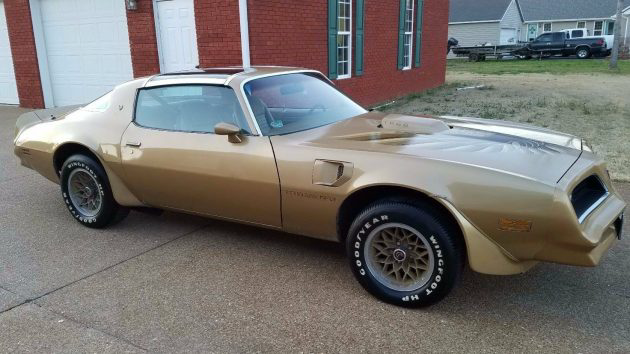 Got your mullet on? This 1978 Pontiac Trans Am WS6/W72 is a prime example of my junior high school dream car–or at least the one of my mullet-wearing friends! And this one looks pretty darn nice, although it's not perfect. It's being sold here on eBay, where bidding has been hot and heavy so far and has driven the price up to $7,855 as I write this. What a nice car!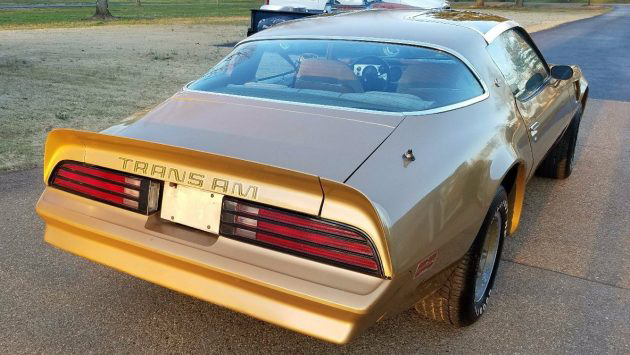 You can't get more period than this! T-tops, WS6 suspension and W72 400 cubic inch V8 plus probably the most extroverted graphics ever fitted to a production automobile. Ok, perhaps that last claim could be argued with, but there's only one kind of car with a "screaming chicken" on the hood! The seller tells us that the driver's side quarter panel has been repaired, and the paint is a couple shades off. I do appreciate what seems to be an honest seller.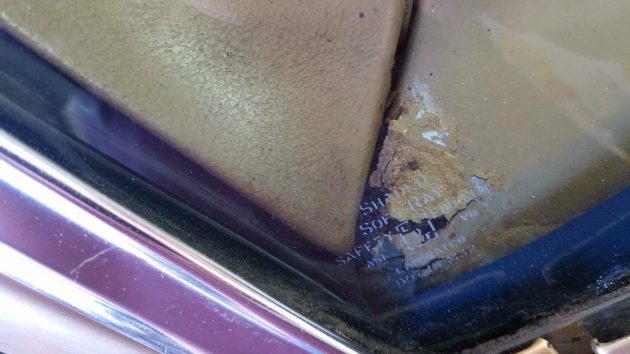 There are a few spots of concern, though. This is on the dash, and you can bet there's some leakage that caused this in the first place. This could be a tricky repair, but if you deal with it before it gets worse it might not be too bad. It's not something I want to take on, though. However, you have to give the seller credit for being as clear with the pictures as they have been.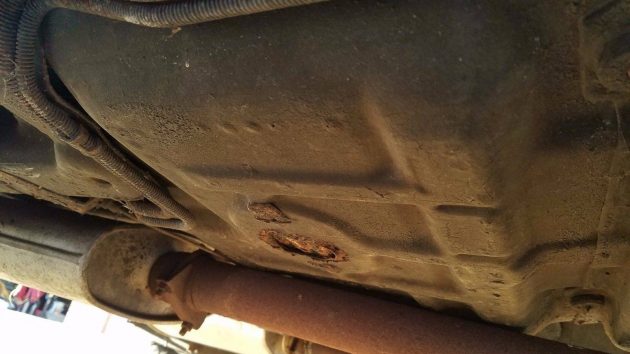 Thankfully, the underside of the car doesn't look bad. A little bit of surface rust, but nothing to really worry too much about. There is also some rust beneath the rear bumper that the seller includes in a picture.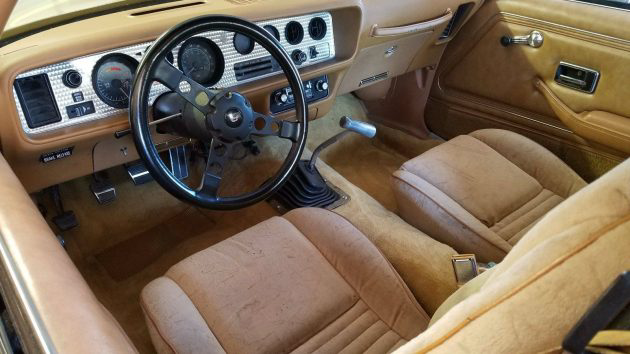 The interior is gorgeous, although I don't think the Hurst shifter is stock. But I've seen so many in cars of this vintage, it can definitely be called a period accessory. The velour seats look nice, and the new carpet (no, that's not the original stuff) looks very nice. It's certainly nice for some folks that it's a manual transmission, although I know most are automatics (and I can't remember riding in one in high school that was a manual).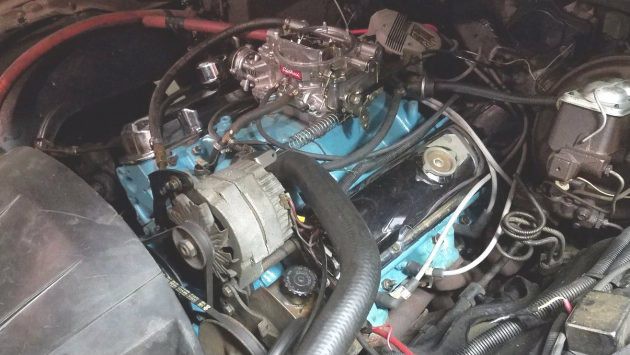 The engine was actually rebuilt less than 2,000 miles ago, and while the Edelbrock carburetor isn't original, I really don't have a problem with it as I've had nothing but good experiences with them. The seller does tell us that there's some bearing noise in the original four speed transmission, but honestly that should be a pretty straight forward repair. I like this car a lot, but the rust in the dash has me a little scared. Do any of you have experience repairing Camaro/Firebird rust in that area? Let me know in the comments what you think of this car–and do any of you still wear a mullet?