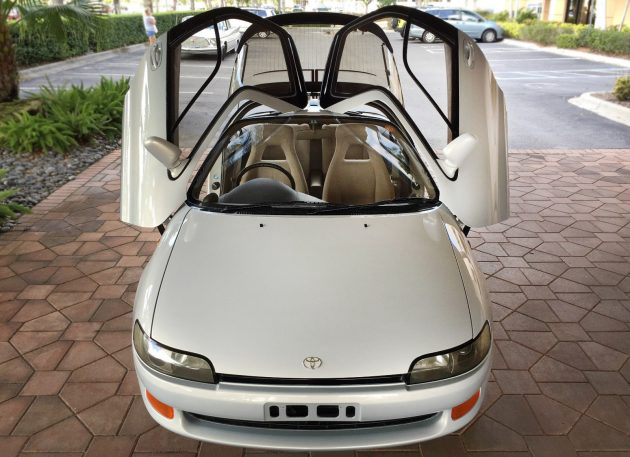 A 1990 Toyota Sera should be on any vintage Japanese car lover's list, although the "vintage" part will always be debatable. In the US, the 25-year rule, as far as licensing vehicles from other countries goes, is the law and some of us argue that anything over 25 years old is fair game in the vintage automobile world. This find was submitted by an unknown Barn Finds reader so at least one other person out there shares my interest in these quirky things! This winged-wonder is listed on eBay with a current bid price of under $5,000 and it's located in Sarasota, Florida.
The Toyota Sera was sold from 1990 to 1996 and was never officially imported to the US so the vast majority of the examples out there that you'll find will be right-hand drive. I saw a left-hand drive example a few years ago so they are out there. It looks like a fairly normal car from this angle, nothing fancy at all, just a classic melted-bar-of-soap sort of early-1990s design.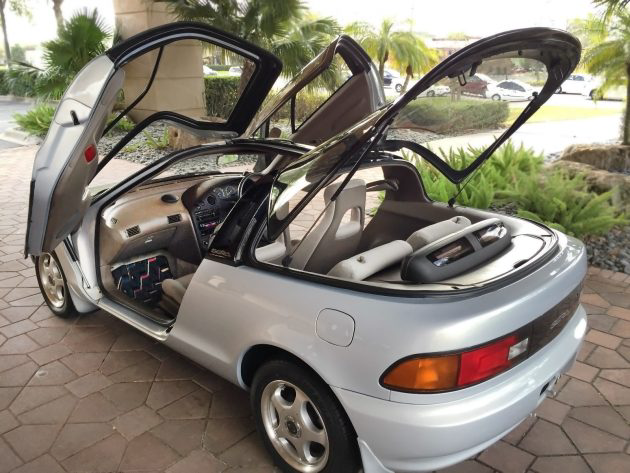 But, then there's this! You will not be able to drive this car anywhere and get out of it without attracting attention. Period. Especially when you get out of the right side of it. Just under 16,000 of these cars were built and a lot of the ones that I have seen for sale have rust, are automatics (the vast majority), and a lot of them don't have working AC.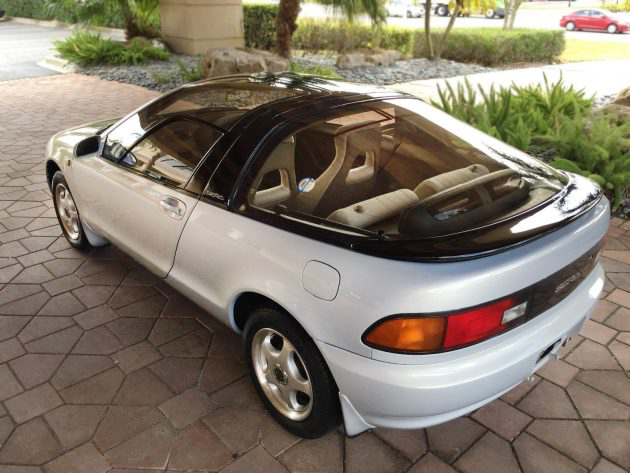 From the rear things look highly-unusual again, even with the doors and rear hatch closed; that's a lot of glass! Thankfully, with all of that glass, the AC blows cold in this one and you'll need it. The side windows are of the movable-glass-within-fixed-glass variety. Is this where Subaru got their SVX window idea from? Hmm.. It's nice to see that the two interior roof panels that would have originally come with the car are still there, that'll help a bit to cut down on the glare from the sun.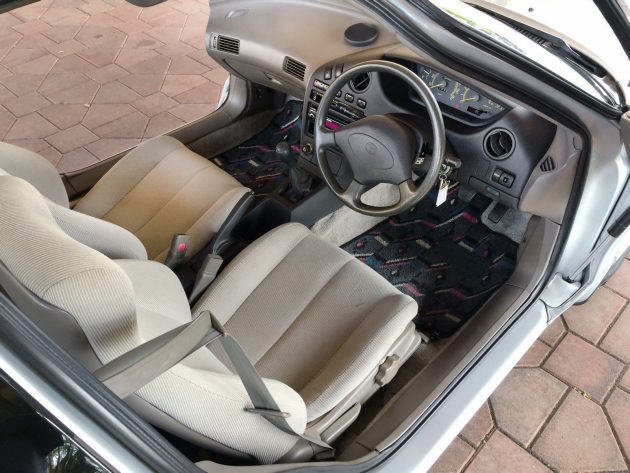 The interior looks like it's in great condition. The rear seats will be a crap shoot for head room, not to mention leg room. But, kids would love a ride in this thing, the next owner could probably charge for rides. The local Toyota dealership team will be surprised, and possibly somewhat horrified, to see this pull in to the oil change door.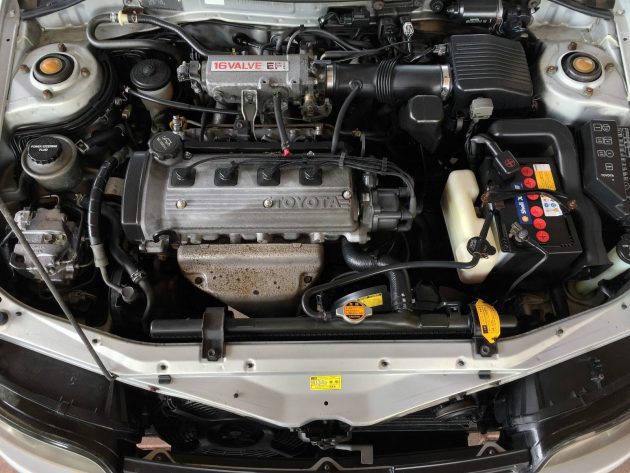 But, an engine is an engine is an engine, isn't it? This is Toyota's 5E-FHE 1.5L inline-four with a little over 100 hp and you can see that it's installed backwards for the Japanese market. Ha, just kidding, I was just seeing if you were paying attention! The seller says that this car has around 35,550 miles (57,200 km) and you'll have to watch your speed since the speedometer is also in kilometers. Have any of you seen a Toyota Sera before?