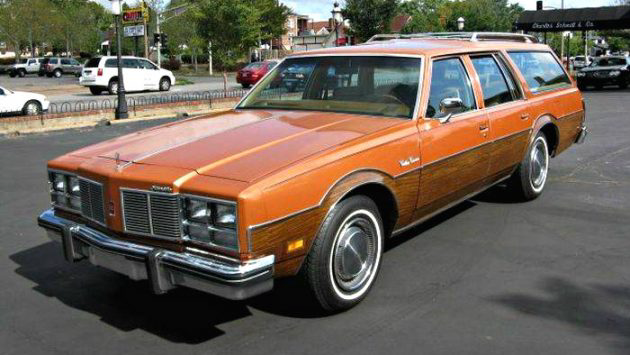 Nothing quite says the 70's like bright colored earth tone colors. This bright and shiny '77 Oldsmobile Custom Cruiser is a beauty having only covered 55,000 miles in its lifetime. As close to mint as you would hope for, this Olds survivor is offered for $7,999. Find it here on craigslist out of Medway, Massachusetts. Thanks to Reader Rocco B. for another awesome wagon submission!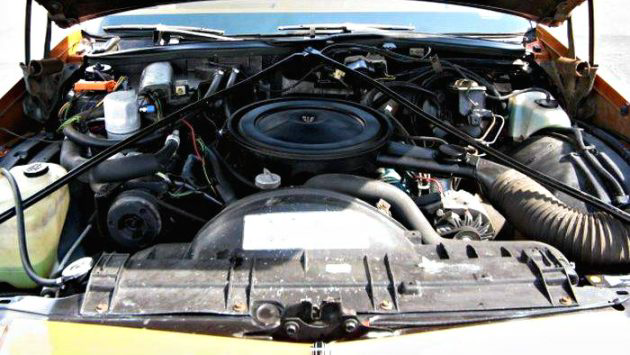 Beneath the long hood lies a 350 cubic inch V8 that is equipped with all of the goodies you could ask for in a classic wagon. Air conditioning, power steering, power brakes, and an automatic transmission. Taking a closer look under the hood shows a clean and rust free engine and bay. The seller mentions this wagon is original, and numbers matching for those of you who are wagons collectors.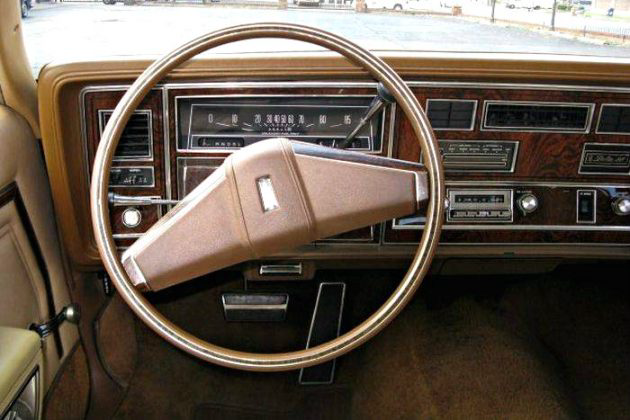 Although extremely clean and well maintained, there are no detailed photos of the front portion of the interior. Although I would assume the seller to point out any faults with this car if there were any. From what can be seen, the interior is gorgeous with no apparent flaws. The dash is beautiful, and even the plastic over the gauges hasn't succumbed to cracking. Thankfully the factory radio remains instead of a modern unit improperly installed. The door panels are like NOS units, with no evidence of someone resting their elbow on the arm rests. The back seat area looks more like a brochure image, than the reality of this clean wagon.  If you are on the hunt for a Custom Cruiser, this may be your dream come true!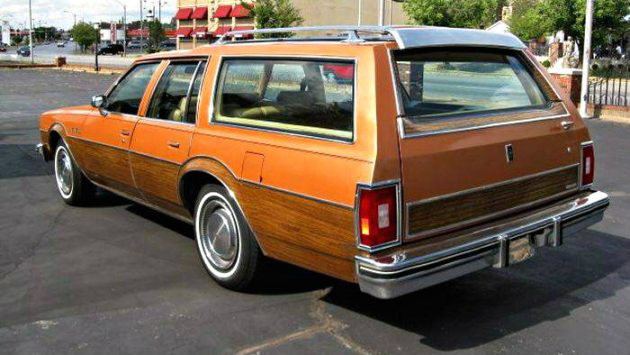 Orange and faux wood, this Oldsmobile has an interesting color combination that certainly stands out. The paint and body work look excellent with no apparent flaws, or damage. There is no rust what so ever to be seen indicating this wagon missed a lot of precipitation by living indoors. Although a bit corny, the wood applique is firmly attached to this wagon with no areas peeling off. This may not be your number one dream wagon on your list of dream wagons, but this Olds is a very nice surviving example with a brilliant paint scheme, and a clean interior. With a wagon in this condition it seems hard to use it for family outings, and other events. What would you do with this wagon, make use of it, or treat it like a true classic with only occasional outings?