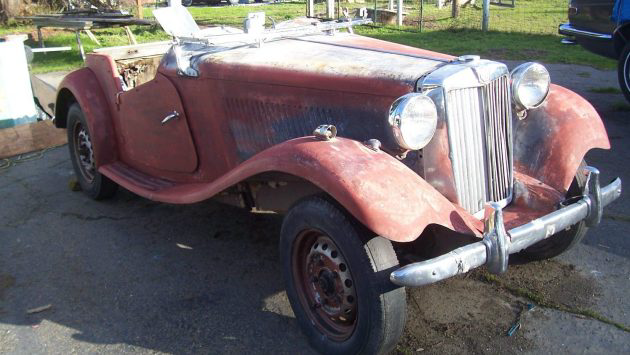 For a buy it now price of only $2,450, you won't find many other rust free body MGTDs around. The red primer has been sprayed over what was left of the original white paint, and you can see there isn't any real accident damage. So as a confirmed British car lover that doesn't currently own a T-series MG, why am I not pulling the trigger (apart from the 2,960 odd miles I'm away from where it's located in Caspar, California)? First, take a look at the listing here on eBay. Then keep looking below.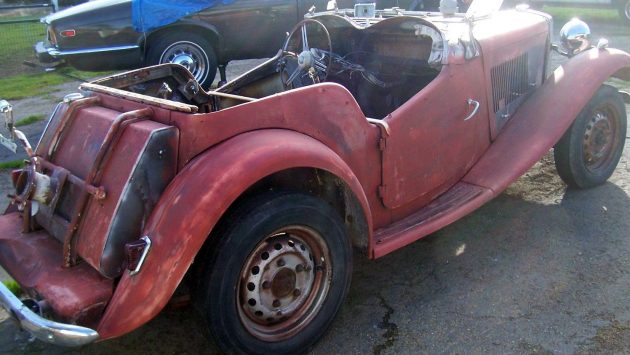 While the gaping hole where there should be a dashboard is not a plus, the even stance of the car and nice looking body panels certainly are. So are the two chrome headlights, the ones that were about to go out of production so that both MG and Morgan had to figure out how to blend headlights into their fenders.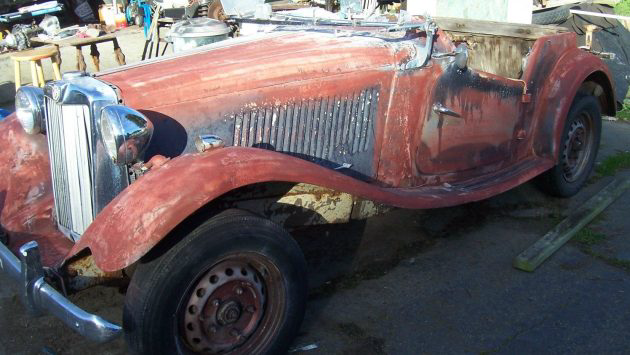 Even that rakish fold down windshield frame is in place. The reason the body is so nice is revealed by the seller's statement that they have owned the car and have planned to restore it for close to 25 years. The previous owner to them had the car in New Mexico, and it's believed the car spent it's whole time prior the the current ownership in that state.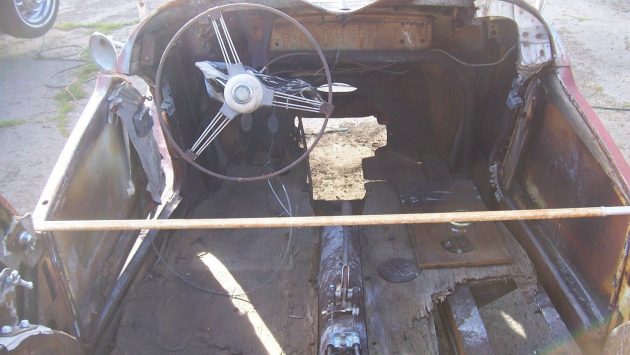 When it comes to the interior–let's just say it's a blank canvas. Maybe more than blank. I hope the wooden framework for the body is solid, but I have my doubts. And as we have discussed before in comments on T-Series posts, replacing the woodwork is a challenge. Not an impossible one by any means, but not terribly easy either. You'll also notice, I'm sure, that there's a gaping hole where the engine and transmission used to be. No, they are not included.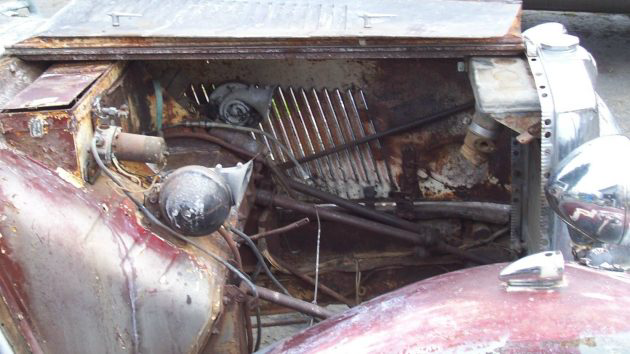 I'm about to commit heresy, so if you are an MG purist, don't read further, it may upset your stomach. I'd install an MGB drive train in this car. They are readily available, look the part and offer a substantial power increase. This wouldn't be the car to start with if you wanted a show TD anyway; why not have some fun. I've seen other T-Series cars with this modification and the owners all seem happy. But that's me, and I'm not ready to take on another project. What do you think?
Have something to sell? List it here on Barn Finds!