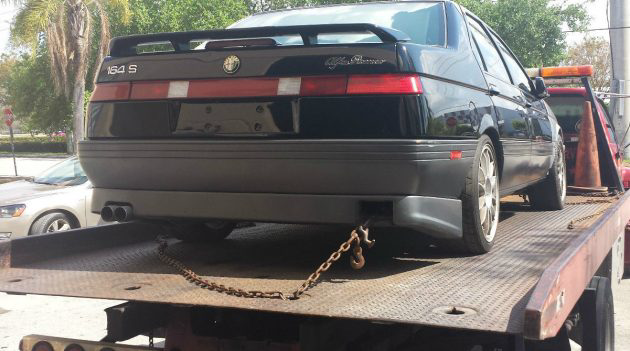 Taking on a stalled project is risky, but the risk versus reward scales can tip when the car in question is a rare bird like an Alfa Romeo 164S Quadrifoglio. This car suffered from an engine fire but has undergone quite a bit of cosmetic surgery up to this point with more work still needed. Whether the seller is throwing in the towel or out of money isn't clear, but the $3,800 Buy-It-Now seems ambitious. Find it here on eBay with the option to submit a best offer.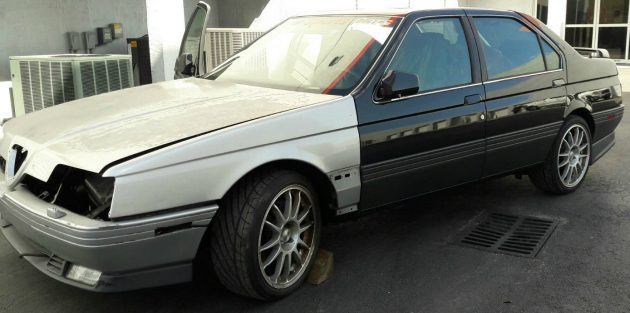 The Quadrifoglio was the hotshoe's choice in Alfa's 164 lineup, with more power, adjustable suspension, sport seats and an aggressive body kit. It was also produced in limited numbers and rarely comes up for sale today. In the case of this example, the engine fire apparently melted the engine harness and also intruded into the cabin's ventilation systems, which can become a nightmare of wires and sensors if not remedied correctly. The front body panels have been installed but clearly need final adjustments and paint.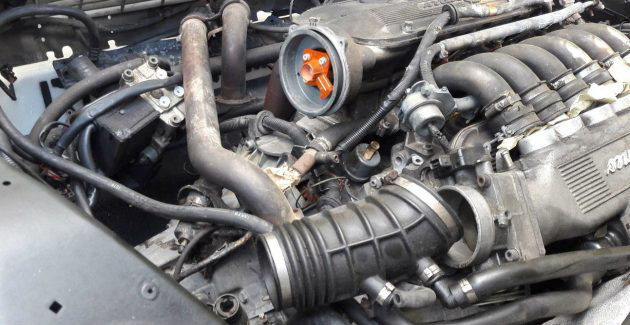 It's difficult to discern whether the motor has been re-installed but this picture would seem to indicate it has been; however, the seller notes that there are still engine components that need to be replaced due to heat damage. The powerplant was rebuilt when it had 99K on the clock; at present, the chassis has 155K. More information is clearly needed on the health of the motor and wiring harness, along with what other work needs to be completed before this Alfa fires up again.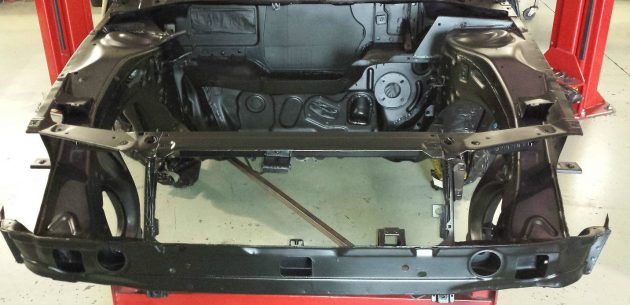 The seller notes the engine bay has been stripped, primed and rustproofed, and the sale will included a respectable parts stash for the next owner to install, including the desirable European headlights and OZ Superleggera wheels that retail for around $330 a wheel. This is clearly a case of possibly holding out for a better example, but if you're familiar with this family of early 90s Alfa sedans, taking a chance on a rebuilder of such a rare model isn't the craziest thing you can do – but it's certainly up there.